Hello everyone, welcome back to my Liverpool story.It's getting near the end isn't it? We only have two months left to play. In March we had beaten Inter Milan 6-2 on aggregate and that booked our place in the Quarter Final of the Champions League, where we were to face Benfica.
The first game of the month was against Benfica, the first of two back to back games against them, as we had no league games in between. We travelled away for the 1st leg, which I prefer because if we are chasing the game in the 2nd leg, then it's always better to be at home. The atmosphere was lively, and we started as the better team and we were creating chances. It was against the run of play that Benfica took the lead, a stunning 35 yard strike beat Reina. We replied within 10 minutes, Steven Gerrard powered home a free kick from the edge of the area. I thought we could go ahead as we were still playing alot better than them. I was surprised and disappointed when Jeda finished a nice move to restore Benfica's lead. In the 91st of 92 minutes Stewart Dowining powered home a header to give us a dramatic equaliser.
The return leg took place 6 days later, back at Anfield. I was confident as Benfica aren't great away from home and we also had two away goals in the bag. We had to wait until the stroke of half time to take the lead, Silva's great ball found Gerrard, whose shot beat the keeper for pace and power. Gignac secured our place in the next round with a powerful effort from inside the area. We were cruising, so I was very disappointed when Mascherano got sent off for two booking near the end, and I was even more annoyed when Otamendi also was dismissed for the same thing, just two minutes later. We will now be missing both of them for the 1st leg against Juventus, our opponents in the Semi Final.
Next up for us was a trip to Wembley for the FA Cup Semi Final game against Man Utd. I named an unchanged team from the Benfica game, but we went behind in the 14th minute, Anderson scored a rare goal. He scored again not long after, leaving us facing an uphill struggle. Fernando Torres got a goal back not long after, and I felt that we could go on to equalise or even win. It wasn't to be though, as United held out for the victory and we were out despite being the better team.
The next game was back in the Premiership against…. Man Utd, away. The players wanted revenge for the defeat and we started well, but United went ahead through Valencia, right on half time. The match was very even and, once again, the result was harsh on us, but we didn't play well enough after conceding.
The next game was our huge Champions League game, this time at home, against Juventus. We had lost our last two games but the players morale was still high, and I hoped we could turn in a good performance. The match wasn't a very entertaining one and I thought it was going to drift to a 0-0 draw. Gignac stepped up, however near the end, scoring his first with a great diving header. I was very happy, but he wasn't finished there, he scored his second in stoppage time with a nice finish. I was very happy with the result, especially as we were missing Mascherano and Otamendi.
Next up was our final Premiership game of the month, we faced Fulham at home. We got off to a good start, Torres scored a magnificent goal, slotting in after beating two defenders. Glen Johnson doubled our lead with a rare goal, his shot from 12 yards beat the keeper for pace. Macheda pulled one back with a good header, but Torres scored again with a neat finish from 10 yards. Marcelo Moreno scored another for Fulham but we held on for the victory.
The final game of the month was the return leg with Juventus, and I expected us to be on the back foot alot. Juventus scored quite early, through Diego and I was very worried at that point. The defence looked solid after that, though and I felt we were going to hold on. Right at the last we conceded a sloppy goal, De Cegile pounced and the game went to extra time. The players were really tired, but I told them they could do it and right from the kick off some good passing ended with Gerrard scoring to put us ahead on aggregate. We held on after that despite Juventus' best efforts and we were through to the final!
That end's the month then and despite losing 3 games, I was pleased with the month because we advanced through to the final of the Champions League. Man Utd beat Atletico in the other Semi Final, meaning they will play us in the final. It will be a tough game but I am confident as I feel we have a better team than them.
Here is the league table with just 4 games left. We hold a 6 point lead over Arsenal so I am confident we can win the league. Our remaining games are against Wigan, Newcastle, Aston Villa and West Brom, before the big game against Man Utd.
That's all for now folks, what do you think, can we beat Man Utd and final lift the Champions League at last?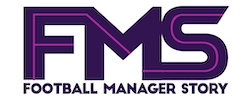 Subscribe to our Newsletter