Hello everyone!!
So yeah this update is a few days late due to several factors but the main two being snowed out of my house for a few hours on Monday and the closure of roads meaning I took a trip that added almost two extra hours onto my journey! So when I got in I didn't really feel like writing my updates I don't usually drink during the working week but even I needed one to keep me calm!!
I guess I should hire Kevin to shovel the snow he is very used to it by now! ;)
The second was a power-cut which for obvious reason meant I couldn't access my internet for a few hours so again no update and even another power cut today wont stop me! Well hopefully not as they have fixed the problem as far as I know so please no more snow thanks. :)
So straight onto the update I will try and round up all the transfer news when the window closes but as you would expect in a massive financial decline in Spain big money deals are down to a bare minimum so here we go.
(15th) Espanyol 3 – 2 Real Mallorca (19th)
Espanyol recent rise continued with an incredible and entertaining game against fellow strugglers Real Mallorca, that win has pulled the home team clear of the relegation places and put Mallorca back into them.
(16th) Granada 2 – 0 Rayo Vallecano (6th)
Another struggling side that claimed a vital three points were Granada after a terrible run of form they shocked the inform Rayo by a couple of goals a result which climbs the home team out of relegation for now at least.
 (9th) Real Sociedad 3 – 2 Barcelona (1st)
First defeat of the season as Barca lost there unbeaten league season away to this exciting Sociedad side, after going two zero up few would have anticipated a fightback but credit where its due a fantastic fightback and victory keeps Sociedad's top six hopes alive.
 (11th) Getafe 1 – 1 Sevilla (12th)
Points shared in a very uneventful encounter Getafe were probably the happier of the two sides who stay in mid table.
 (5th) Malaga 1 – 1 Celta Vigo (17th)
A few more dropped points from Malaga after they failed to take their chances against lowly Celta and payed the price when the away team stole a draw after one of the poorest goals you will see in La Liga this season put Malaga into the lead.
(18th) Osasuna 2 – 1 Deportivo (20th)
A priceless home win for Osasuna who beat bottom of the table Deportivo who look a shadow of the side that began the season so well, the victory wasnt enough for the home team to climb out of the relegation places but Depor are in a very worrying position.
 (10th) Real Valladolid 2 – o Real Zaragoza (13th)
Two sides enjoying good seasons met and was won comfortably by the home team as Zaragoza struggled.
 (2nd) Atletico Madrid 2 – 0 Levante (8th)
So Atletico pounced on Barca's defeat to reduce the gap to eight points after a routine home victory over Levante, for those who want to see the future of Spanish players can enjoy the second goal from Koke a player who has performed brilliantly well so far.
 (7th) Valencia 0 – 5 Real Madrid (3rd)
Woeful home performance from Valencia as they allowed Real Madrid to record a big win as the away side maybe is starting to find some form going into the big champions league tie as they reduce the gap to first place to fifteen points and keep the pressure on neighbours Atletico Madrid.
 (4th) Real Betis 1 – 1 Athletic Bilbao (14th)
Bilbao again making hard work for themselves after conceding a very early penalty but battled well to their credit to earn a point through the prolific Aduriz as Betis fail to keep up with second and third.
So that's that as always!
Barca's unbeaten run has ended as Depor prop the division up but you can see all the details by looking at the league table found here as well as previous updates located here.
A little shorter than usual but with all the problems I have had and the problems that may happen I just want this update out! So take care everyone and I will see you next time. :)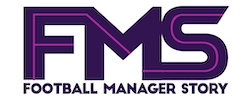 Subscribe to our Newsletter