Feliz Año Nuevo!! (Happy New Year!)
Hello everyone and welcome back to yet another round-up of my La Liga updates which have been put on hold due to the winter break and my own holiday as well! But rest assured we are in for some more dramatic displays and twist and turns in this new year.
A welcome back to Barca coach Tito Vilanova after his surgery and am sure we all hope he makes a full recovery with some difficult days ahead, it shows that life is far more important than just football.
So as always a full look back on the weekends games excluding as always the Monday night game which is between Rayo and Getafe two teams going along really well so far so both will want a  win to push for those European places. We will start with high flying Real Betis's trip to Real Zaragoza.
(13th) Real Zaragoza 1 – 2 Real Betis (5th)
Betis continue to push for a Champions League place with a hard fought victory away at Zaragoza, Betis are a real surprise this season so its good to see them doing so well and hopefully they can keep in going to the end of the season.
(6th) Levante 3 – 1 Atletic Bilbao (14th)
So another side going along really well this season is Levante who went back into the top six with a comfortable home victory over the inconsistent Bilbao, they only trail fourth place by a single point and look on course for more European football after the stunning season they achieved last time round for Bilbao its just more of the same.
(17th) Granada 1 – 2 Valencia (7th)
Granada started this year like they finished the last one still struggling as Valencia managed a hard fought victory but pushed Valencia into seventh and back in contention for a European place for the home side relegation seems very possible.
(19th) Deportivo 1 – 0 Malaga (4th)
The shock of the round was lowly Depor's home victory over Malaga and new coach Domingos Paciencia first victory after the previous manager was sacked before the new year, they did deserve  all three points and will need to improve to climb out of the relegation places.
(12th) Sevilla 1 -0 Osasuna (20th)
Sevilla ended a poor end to 2012 with a narrow victory over the new bottom club Osasuna, the home side have struggled to find any consistency so far this season but a late goal was enough for the three points and a winning start to 2013.
(15th) Celta Vigo 3 – 1 Real Valladolid (11th)
So another bright start to the new year for Celta Vigo as there best player so far Iago Aspas scored twice pushing them into 15th place and moved clear of the relegation places for now, Valladolid were having a good season so will want to bounce back right away.
(3rd) Real Madrid 4 – 3 Real Sociedad (8th)
So Real began the year better than they ended but were far from brilliant with a narrow victory over Real Sociedad, the away side may feel like this was a chance to cause an upset when Adan was red carded for the home side after just six minutes but failed to make Real Madrid pay losing after a spirited fight and losing a player themselves, Real remain 16 adrift of the leaders.
(1st) Barcelona 4 – 0 Espanyol (18th)
Record breaking Barca started 2013 as they finished the previous by scoring goals and winning games, that was the 17th victory in 18 games as they continue to lead the way in Spain. The game was over with only 30 minutes gone as a welcomed return to goalscoring form for Pedro added goals for Xavi and Messi who began the new year with a penalty.
(16th) Real Mallorca 1 – 1 Atletico Madrid (2nd)
A vital point for the home team as Atletico struggled to win without Colombian forward Falcao who was suspended, Mallorca were on a downward spiral after a whole host of defeats but a win in the last game followed a good home point to second place to install hopefully some confidence into Real Mallorca.
——–
So that concludes yet another week in the Spanish league, another victory for Barcelona means they extend their lead over Atletico to ten points and sixteen points over Real Madrid who close the gap on second place to five points. The race for fourth is also very close so far with Malaga Betis and Levante all well placed Valencia and possibly Real Sociedad may also been in the running if they can improve.
Osasuna return to the bottom of the table as Depor climb above them, despite Espanyol's decent run of points they slip back into those places with Mallorca, Celta and Granada all looking nervous but the full table can be found here alongside all my previous post which are found here.
I hope you all enjoyed a fantastic X-mas and a brilliant new year and I wish you all the very best for 2013 lets make it the best year yet!! :)
So until next time take care everyone and enjoy returning back to School or work! ;)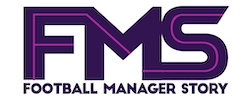 Subscribe to our Newsletter