Hi there. :)
So many may have read my previous post damning the running of our league and how quickly La Liga has gone from a strong in depth league to one ran by only two and is something to think about for other leagues that allow this to happen. In my last post was all doom and gloom however every story has two sides this will the opposite view.
If money distribution has helped destroy our league with the big two making four or five times as much as the rest what have the other teams got to look forward to, the answer is simple, youth.
Is true to say that some major clubs cannot compete financially with the likes of Real Madrid so I ask you what chance has little Rayo got or Celta Vigo and the answer is none, however money is not always everything and there is usually more ways around it than demanding big spending. Just like sometimes you could win big for just a few pounds instead of high stakes, click here to make a football bet.
Last season we all enjoyed Borussia Dortmund and their run to the final with a squad of largely homegrown and small transfers they enjoyed some luck as people forget they were probably a few seconds away from losing to Malaga a team that has payed for trying to buy instant success.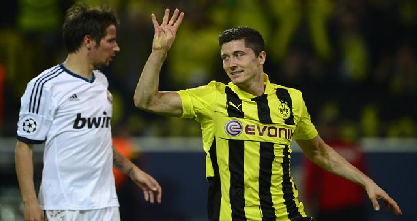 Robert Lewandowski cost around 5 million Euro's and he scored four times against Real Madrid alongside the likes of Marko Reus, Mario Gotze and Ilkay Gundogan showed that a balance of clever small fee signings and home grown young German talent can compete with the biggest spenders. Of course the key word in their journey was time, is fair to say that they were a very successful side in the 90's (and I presume earlier as well!) they had a spell of re-building if you will.
This journey is an inspirational one and for teams in La Liga could be the key to the future, a blueprint if you will that shows with a strong academy, trust in younger players and clever signings of smaller fees along with being financially secure can and will breed success if you are patient enough to wait for it.
Spain usually is not patient, however with the situation I explained in our country in the last post for now we dont have any choice, and in a crazy way might just be the saviour of our league and our national team.
Spain has entered the world of our 'Golden age' is something I wasnt sure what it meant until I chatted with a few people and it means for now Spain is probably the best team in the world, had you said that when I was at school I would think you were making fun as Spain were the biggest underachievers in history probably! For many years are hopes and dreams of success on the national stage were met with huge disappointment as alongside England we could only watch and admire the history of Brazil, Germany, Italy etc
England and Spain actually share so much in common as our biggest footballing achievements were made in the 1960's long before I was born and oddly both won on our home soil! Ask any England fan and they will talk about 1966 almost as if they were there, despite like me not being born for 40 or 50 years! Spain won the European championships in 1964 beating the Soviet Union in the final and for us that was as good as is gets and like England and Holland we all joined the one wonder club.
Seems mad to think that these three nations would struggle for so long on the big stage with the players produced, Spain 1964, England 1966 and Holland 1988 would be the only success in the 20th century.

So I ask myself what happened? Well Spain has an excuse of sorts our history, as with all countries ours is full of tyranny, war, greed, corruption and power and the Spanish Civil war. I could honestly spend so much time explaining and talking about it as history is one of my main passions but this topic is probably to big to start in the middle of this one but its role probably destroyed Spanish football for decades.
They say never discuss football and politics the problem with Spain, football is politics and looks like it always will be, that could perhaps be an article in the future. ;)
Lets go through the 70's and past the 80's when I was born, through the 90's and into 2002 the world cup in South Korea and Japan and Spain's best chance for years a squad that had the likes of Casillas, Helguera, Puyol, Hierro, Raul, Tristan, Albelda, Mendieta, Xavi, Valeron, Luis Enrique!
It was the best squad in years and for the first time excitement that we finally had a genuine chance to lift our first ever world cup then in the quarter finals we lost on penalties to the hosts South Korea.
Our penalty history is on par with England and our hopes and dreams were ended again, two years later in Portugal more disaster as we failed to get out of the group even losing to our rivals Portugal.
It was the end of our so called era and that of the 'golden generation'.

Then everything seem to change, am not sure why but politics suddenly became less important as players from all over Spain came together as did the fans as we entered 2008 and optimism suddenly flooded the country, another big chance or another chance to disappoint both at the time were 50/50.
Spain delighted however with fast paced attacking football, the fresh faced Fernando Torres and the clinical finishing of David Villa the experience of Puyol and Marchena matched with the youth of David Silva and Cesc Fabreagas. It seems everything was in place, no expectation just excitement of the team we had. Three wins from three in the group and then a victory on penalties to Italy it did really feel like this could be done. The semi was Russia defeated and then Germany and a moment that will stay with me for my life, Fernando Torres racing in and clipping the ball over the keeper and into the goal, Spain held on and we had finally won something!

It was odd and surreal to see our nation lift the trophy, to see players all together under one flag the intense history almost forgotten for a few hours (or days!) as the parties went on long into the night, for once I can say I actually saw my team win a major European trophy. Not living in memories from times before I was born and not waiting in nervous excitement only to be let down as usual, but winners, on the main stage.
Only two years later our nation would lift the biggest prize in world football in South Africa with Andres Iniesta's extra time winner against Holland a moment that would bring the nation together again as one for the first time in decades. For the first time Spain went is as arguable favorites and I saw the most incredible moment of my life.
This felt different like the European success two years earlier was the dress rehearsal for the main event oddly this victory felt as if everything has been achieved, our country with its troubled past, its politics its ability to hurt itself had finally won the biggest prize available.

I guess its a moment that changes your life but changes nothing, it just feels like it does. A moment money cant buy, a moment you can say I was there even though you were not at the stadium your spirit was there. A moment Spain was united as one country and politics and history were forgotten for a few days. A moment of history and a moment you forget just how bad your hair was! :)
A picture I keep with me always, it was after the victory and my family for once all came together and celebrated, a moment of a life time.
Its hard to put into words the feeling you feel, especially in a language that is not your own! I just couldn't believe that our country and our team was the best in the world I felt sure that it was as good as it can get, English is the most poetic language around full of little sayings and one felt more true than ever.
'What goes up must come down' I felt sure that this was it for Spanish football, but I dint mind as we had achieved the biggest prize available. To win yet another European championship in 2012 was crazy as now it felt like we were dominate and I look at the squad now and the youth teams and I ask just how did this happen? We go into Brazil looking for our fourth major trophy in a row even I don't know how that has happened but having looked the answer is simple, to go back to my opening paragraph the answer is youth.
Please Select Page 2 For The Second Part Of My Article.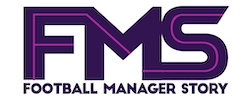 Subscribe to our Newsletter