Hello my friends and thanks for following my Football Manager 2009 stories with the ups and downs of my career as manager of the wonderful Blyth Spartans. The announcement that I have to make is in the «bad news» category :( Due to some personal problems I won't be able to play my favorite game for a while. Don't worry, I have the solution to the problems but it's going to take 100% dedication and… time, from two weeks to a month. I will surely be back in business once things return to normal, the blog won't be closed, I will continue to play FM and post my stories here.
With that said, let me tell you about the pre season, the long months after the great triumphs that we achieved last season. With some money in the bank the board decided to build a brand new stadium for the Spartans. It's going to cost a lot of money and time but it was absolutely necessary, the old Croft Park wasn't enough anymore.
Probably due to the large amount of funds for the stadium the board gave me only 34 million euro for transfers and I told them that we will win the title.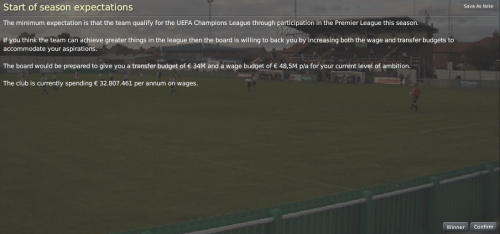 I wanted to sell some of the backup players anyway, so I grabbed a tidy sum for them to boost my transfer budget.

I signed no less than 15 players but most of them are decent youngsters with some potential, I always try to look at the future. Only 5 or 6 of these players will make it into the first team squad this season.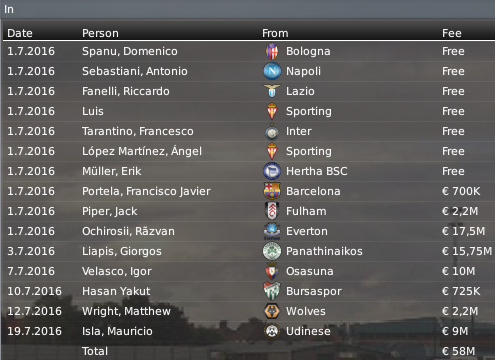 Now let me introduce the best of them one by one. First, my new left back, Spanish regen Igor Velasco. I had to compete with Arsenal for his signature and I'm very happy that he chose Blyth, I really needed a good alternative for the left flank.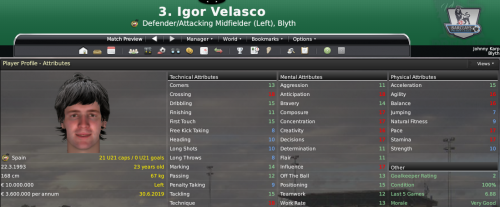 Next up, my new young centre back, Italian Antonio Sebastiani. I've been following him since he was 18 and I tried to sign him each and every summer but I never had the money to do that. Now his contract expired and I grabbed him for free!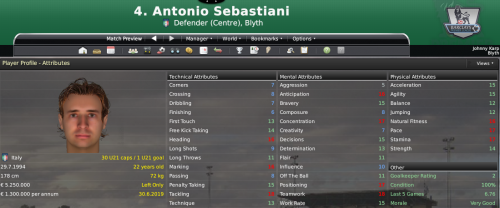 I needed a good left winger to boost my attack and I chose talented Romanian Razvan Ochirosii, he has great pace and ability with the ball and I think that he will do a great job for the Spartans.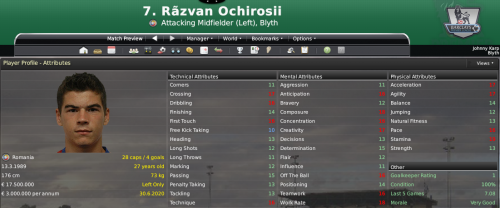 I had to cover the right wing too and I chose Greek regen wonderkid Giorgos Liapis, he's a great talent that could achieve impressive things with a good team like Blyth around him.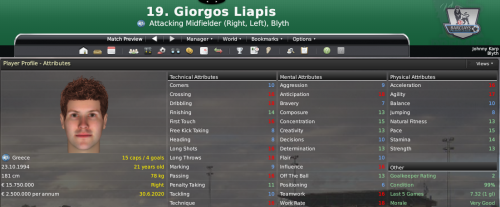 Last but not least I wanted a versatile midfielder to cover all the roles in midfield, a jolly joker, and I settled for experienced Chilean Mauricio Isla. He adds good depth to the squad and he could prove to be an important asset for the team.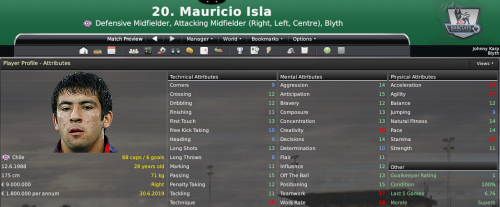 That's about it, I chose not to sign any new strikers as I already have three great ones, Nicao, Necid and Aquino, and a youngster that showed great signs of improvement lately, Pablo. My Blyth spent the largest sum this year on the transfer market, 58 million euro, with Crystal Palace in 2nd place. The transfer window isn't closed yet though, so the big clubs could still provide some surprises.

The bookmakers believe that the teams to beat in the next season will be Arsenal and… Blyth! It will be difficult because all the teams will try to do their best against us, we'll have to be focused and determined in all the 38 league games to win the third title in a row.

We'll have two more cups to win in August, the Community Shield and the UEFA SuperCup…

But as I said in the beginning, I don't know when I'll have the time and peace to play those games. If things go well I'll be back in two weeks, if not I'll probably be back in a month. Thank you for following the story and for your continuous support. I might not be able to reply very quickly to your comments and emails, so please be patient. I'll be back!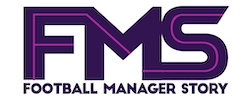 Subscribe to our Newsletter