Ilaix Moriba Football Manager 2021 Player Profile
Ilaix Moriba
Age: 17
Position: DCM/CM/ACM
Role: Attacking Midfielder, Advanced Playmaker, Trequartista, Deep Lying Playmaker, Regista, Roaming Playmaker
Club: Barcelona
Nationality: Spain / Guinea
Value: £3.1 million
Price tag: £60 million GBP  / 93 million GBP release clause  (patch 21.4)
Hidden Potential: CA: 125 / PA: -95 (160-190)
---
Ilaix Moriba FM 2021 aged 17 profile in 2020 (patch 21.4)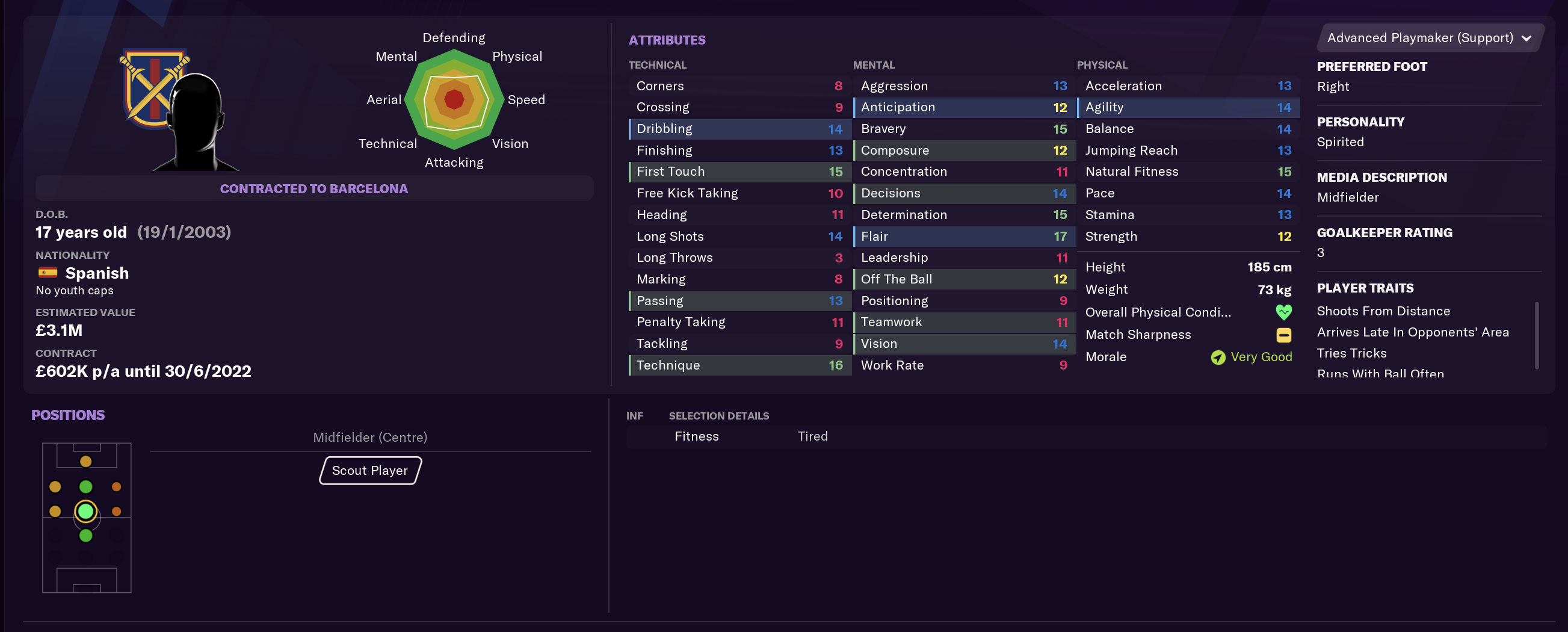 Ilaix Moriba FM 2021 scout report by Manchester City in the year 2020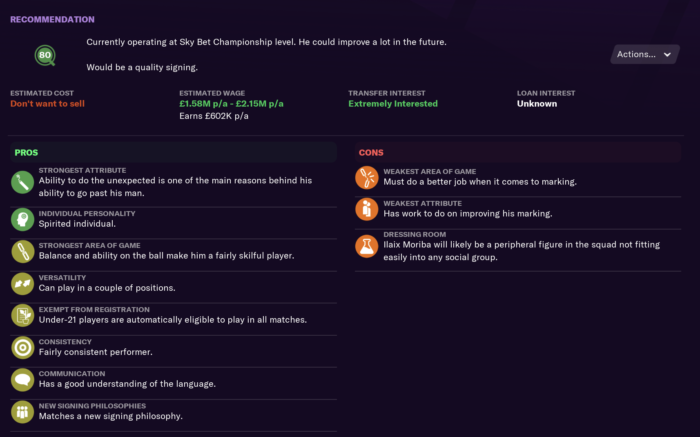 Ilaix Moriba Football Manager 21 profile aged 24 in the year 2027

Ilaix Moriba FM 21 career history until 2027

Ilaix Moriba Football Manager 2021 Player Profile Summary:
Ilaix Moriba, a Guinean born FM 21 wonderkid is a Spanish U21 player.
At the beginning of the game, he is ready to join any first squad in the world. As he has only 17 years old, he could be easily mould to play in different positions and roles.
We got a 60 million GBP accepted for the young Spaniard.  He has a release clause of 93 million GBP. Though quite a lot of money, you are guaranteed to sign one of the best FM 21 wonderkids.
This FM 21 wonderkid has well rounded attributes to play as an attacking midfielder, a midfielder, up front and as a defensive midfielder too.
The attributes you will have to focus on for Ilaix Moriba to become even better than expected are, work rate, teamwork and concentration.  As you can see in the Man City scout report above, Moriba's hidden attributes are great.
In our save, this best FM 2021 wonderkid, played for 10 years only for Barcelona with an impressive average rating of 7.59 throughout his carreer. Plus, he got 49 caps and 15 goals for the Spanish national squad. A typical Football Manager world class player.
Conclusion:
FM 21 wonderkid Ilaix Moriba is one of the young players with the highest potential in FM 21. Not cheap for a 17 year old player, anyway, he got the current ability and all the attributes to become the star of any of the big teams in the world. Plus, he is a versatile wonderkid who can be used in different positions.
---
For all the best Football Manager 2021 wonderkids click here, from cheap bargains to worldclass prospects.
---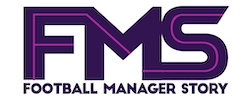 Subscribe to our Newsletter