Hands up, do you take care of your preseason, or just let your staff control it on Football Manager 2022? We've got the best FM22 Preseason guide here to help you up your game.
It feels like such an easy part of the game to ignore. The results in preseason don't mean anything, so why bother?
The weeks before the season kicks off is your chance to bed in a new tactical system. Or if you have made quite a few new signings, this is your opportunity to help them settle and learn the system.
Preseason is also key in helping your team cohesion jump up and make sure the team dynamics are in a great place before you get the campaign underway. 
Also, it goes without saying, fitness, endurance and the physical elements which will help you through the season will all be worked on over the next few weeks.
FM22 Preseason Guide
There are five schedules included in the download below. Most preseasons usually last five weeks, meaning you can use each schedule once. 
However, if you have a longer time to prep your team, you can use the second 'Double Match' week twice, or even have a longer boot camp. It is completely up to you. 
For the purpose of the guide, we'll assume your preseason is five weeks long.
Preseason – Week One: Boot Camp

This is when you welcome your players back from holiday and it is time to get to work. 
There is no friendly this week, but on the Saturday there is a match practice – which is described as 'A full 11-a-side practice match with a focus on the next fixture.'
This works tactical familiarity, it helps players work on their individual roles (make sure you have them set up). 
No week will be as intense as this. Looks of physical and general work, but also working on Match Tactics, Teamwork and other elements of Match Preparation. 
In FM22 set pieces are key to success, so from week one we are working on Set-Piece Delivery and Attacking Corners. 
Preseason – Week Two: First Match

The second week is all about continuing to work on the team's fitness, but preparing to play the first preseason fixture. 
There is a little less physical work, with the matchday coming on the Saturday, we have added a Match Preview and Match Review before and after. 
It is vital to success in FM 2022 to have both of these training elements added to gameday, as you will also find in our FM22 Training Schedules. 
As well as adding the Match Preparation, you will also see there is a Team Bonding and Community Outreach session each week. 
These are there to build the happiness, team cohesion and overall teamwork of the squad. It is a great way to increase the togetherness while not having any physical demands on the players. 
Preseason – Week Three: Double Match

Nothing prepares the team better for the season than playing games. Time on the pitch is key to building cohesion and familiarity around the tactic. 
Having two games a week also helps rotate the squad and give everyone as much game time as they need to get prepared. 
We will have two weeks of preseason with two games. Playing on the Wednesday and Saturday. 
This reduced the physical elements of training, reproduced by playing games. 
Preseason – Week Four: Double Match v2

In the fourth week there is no more physical work in preseason, but more Match Preparation and General work on the training pitch. 
This is the last intense week left before the season gets underway. Lots of Match Prep, Team Bonding and Set-Piece training. 
Preseason – Week Five: First Competitive Game

Now we are getting ready for the new season and the training plan is a mixture of a preseason week and a normal training week – tying in with our FM22 Training Schedules. 
On the Tuesday, Wednesday and Thursday there is a specific training spot which can be changed to fit your tactic and style.
Attacking Wings
Possession
Aerial Defence
Chance Conversion
These are not set in stone, but use them to tailor to your tactic. No point training the wings if you don't play wingers. 
Don't train patience if you play direct.
Keep the training to the section assigned, but on the Tuesday decide between Wings, Patient, Direct or overlap etc. 
Make the same decisions with the Defending, General and Technical sections. 
You can't mess this up, just pick what suits you. 
---
Find the best FM 2021 Coaches here including each categories key attributes.
---
Note: When hiring coaches look for good personalities and high Determination, likewise your Assistant Manager. Coaches can pass on their personality to players so this is very important.
FM 2022 Preseason Guide: Friendlies
During preseason you will play at least five friendlies. What is important is not to just play really bad teams and fail to test your squad before the season starts. 
In Week Two, open up against a weak team. You want to win, score some goals and ease the players back. 
For the third week, increase the difficulty, maybe not someone as good as you, but a step up from the opening fixture. 
That will be in the midweek game, then at the weekend, pick a team as good as you think you are. Preferably you pick a foreign team, you don't want to lose against a rival this early in the preparations. 
In the second double week, make the midweek game against a team which is better than your club. This is the biggest test you'll face in preseason. Make it a good one. 
The result doesn't matter, the theory is, this helps stop any complacency set in. A chance for your players to show what they've got. 
Then on the weekend, the last preseason game, pick a nice easy game at home. No travel, no stress. A nice little run out before the real work begins in seven days time.
---
Find the best FM22 players:
---
FM22 Preseason Guide
After these five weeks, your team should be ready to go for the new campaign and you have put yourself in a strong position to get off to a good start. 
If you have six or seven weeks, it is up to you how you feel best to prepare. 
You could have one Boot Camp week, and then run the one game Week 2 twice. 
Then maybe the first Double Match week once, and the second Double Match week twice. 
This would cover seven weeks of preseason. 
Don't run the Boot Camp week twice, this could take too much out of the players too quickly. 
Also, if you think the players are up to speed and you want to protect the legs a little bit, use the final week schedule for the last two weeks. 
Any combination of the middle three weeks will work well if you have more than five weeks to cover. 
You can download all five preseason training sessions below.
Let us know how this works for you. If you do have to cover more than five weeks, what combinations have you used?
Let us know on social media, or the comments section below. 
FM22 Preseason Guide Download

How To Install FM22 Preseason Guide
Use the download button above then extract the file using WinRAR for Windows or Archiver for Mac and extract to the file location below:
\Documents\Sports Interactive\Football Manager 2022\schedules
Mac users put file in this folder: Users/YOUR Mac USERNAME/Documents/Sports Interactive/Football Manager 2022/schedules. To access your files on Mac open 'Finder', click 'Go' from the menubar, press and hold the 'alt' key to show 'library' in your menu, while still holding 'alt' click it, then go to 'Application Support' > 'Sports Interactive' > 'Football Manager 2021'
Load each individual schedule into Football Manager 2022
Training > Schedules > Select Schedules Dropdown > Custom Schedules > Import Schedule > Find schedules folder & load one by one > Once Opened Click Save – This needs repeating for every schedule
Pull each appropriate FM22 training schedule into your calender
Training > Calendar > Drop downs per each week (Use the guide above for which schedules to use when)
---
Every year we test countless tactics and review the very best. For FM22 these systems will be ranked and listed within our tactics index linked below.

---
That concludes our guide to preseason training in Football Manager 2022, if there are any questions jump in the comments below but please make sure you have followed the instructions carefully before typing.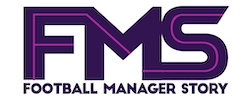 Subscribe to our Newsletter