UPDATE: The release date was announced, Football Manager 2014 for PC, Mac and Linux will be released at 00.01 (GMT) on Thursday 31st October! You can pre-order the game now to get the beta version two weeks earlier!
We're almost there, a release date for Football Manager 2014 will be announced very soon! Miles Jacobson, studio director at Sports Interactive, has revealed on Thursday that there will most likely be an official announcement about the FM 2014 release date on Monday, September 16th. Here's exactly what he said: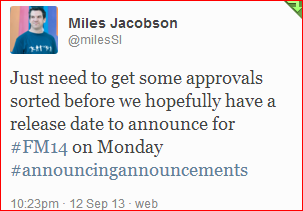 I'll be keeping an eye on Miles Jacobson's tweets for you and update this post as soon as there is new information available. Until then, let's look at what happened with the previous versions of the game in an attempt to guess what will be the Football Manager 2014 release date. Here are the release date for the previous versions of Football Manager:
Football Manager 2013 – 2nd November
Football Manager 2012 – 21st October
Football Manager 2011 – 5th November
Football Manager 2010 – 30th October
Football Manager 2009 – 14th November
Football Manager 2008 – 18th October
Football Manager 2007 – 20th October
Football Manager 2006 – 21st October
Football Manager 2005 – 5th November
All the new features and screen shots in Football Manager 2014 are here. 
So, judging by that track record we should expect a release date in late October or early November. If you want to play the game before the official release you can take advantage of the pre-order incentive which will allow you to play a public beta version of Football Manager 2014 two weeks before the game release. All you have to do is buy the game today for a great price here!
FM 2019 Release Date, News, Specs, Price, Discount, Trailer, Beta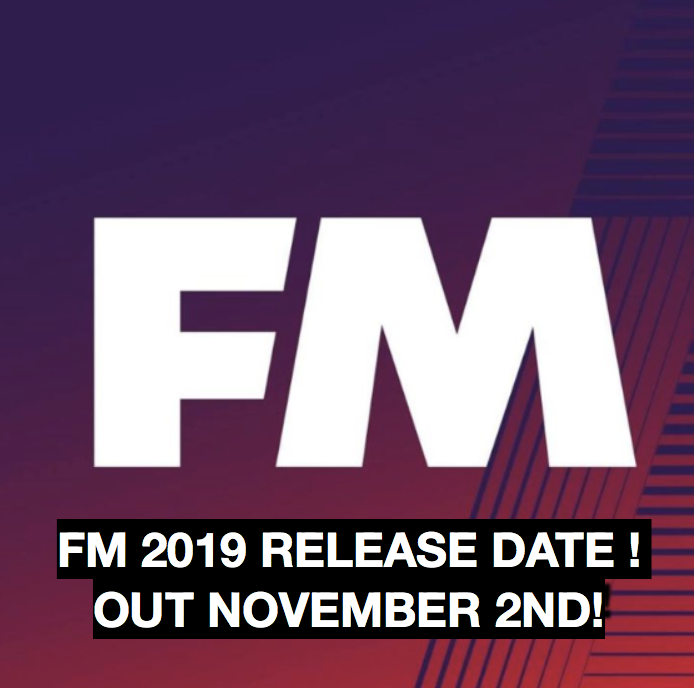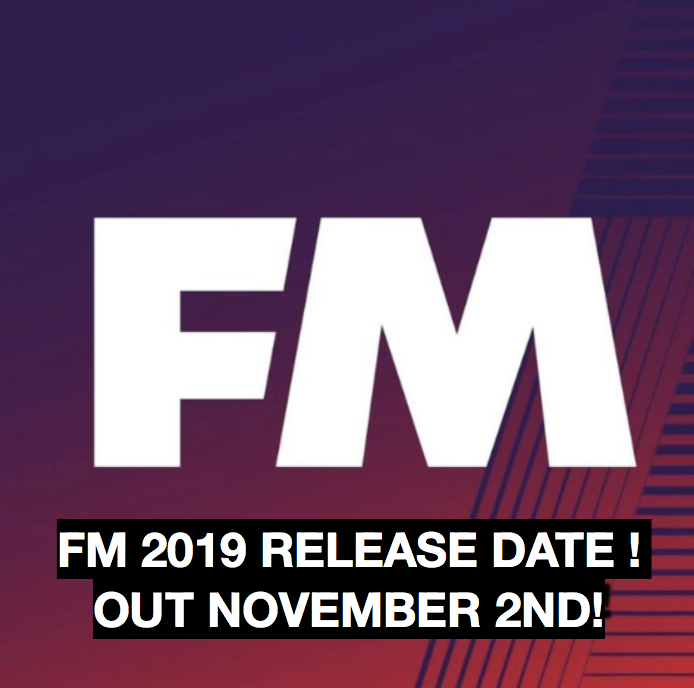 Subscribe to our Newsletter