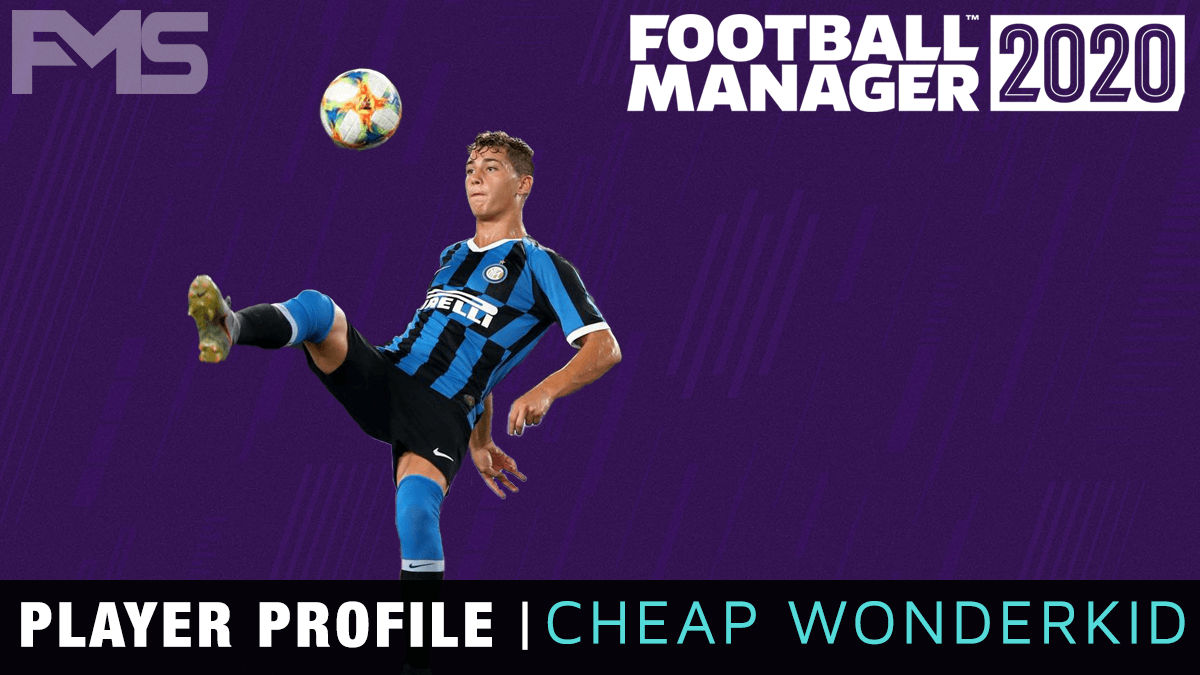 Sebastiano Esposito
Age: 16
Position: ST
Role: Advanced Forward, Poacher, Pressing Forward, Deep Lying Forward, False Nine, Target Man
Club: Inter Milan
Nationality: Italian
Value: £1.6 million
Price tag: £18 million (patch 20.1.2)
Hidden Potential: CA: 110 / PA: -9 (150-180)
---
Sebastiano Esposito profile in 2019 (after starting new game, 20.1.2)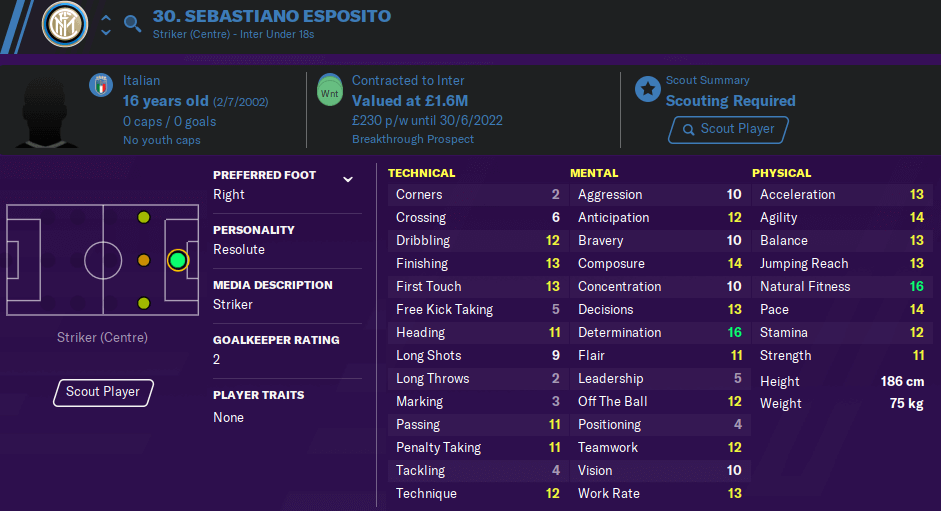 Sebastiano Esposito profile aged 23 in the year 2026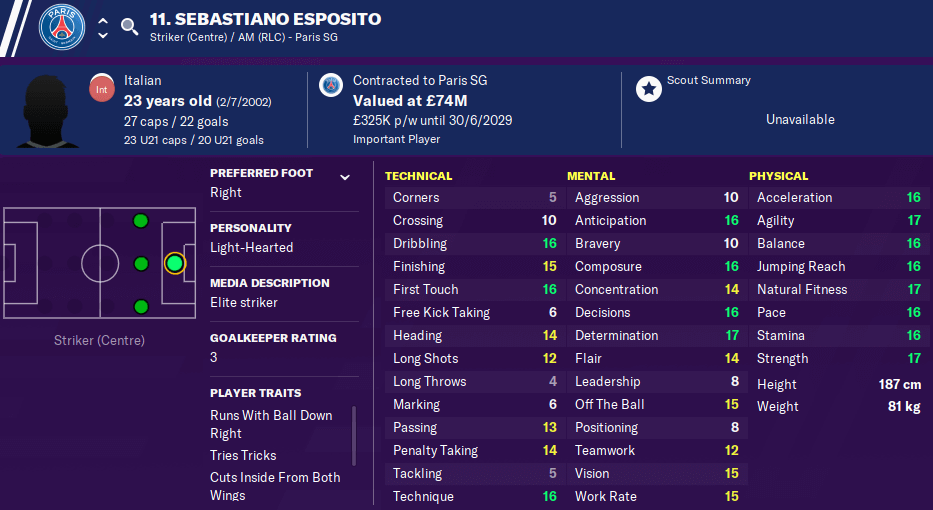 Sebastiano Esposito career history until 2026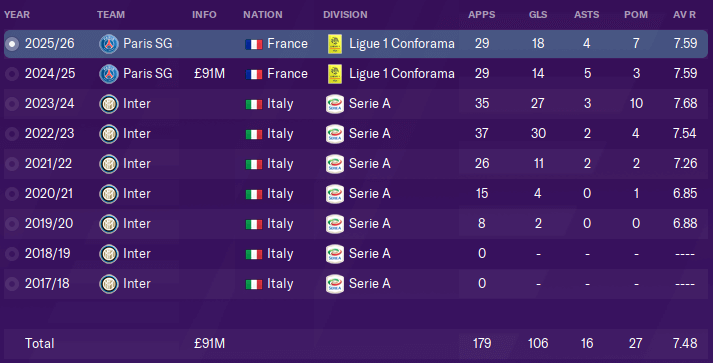 Summary
Over the last few editions Football Manager pitched Cutrone, Pinamonti and Pellegri as the next world beaters of Italian Football, and I think we have found FM 2020's. Espositio enjoys great potential and developed into a success on almost all of my test saves.
Those physcial attributes from 2026 are simply disgusting, speed, strength, aerial ability, agility, the kids got it all. No wonder he can specialise in most roles from poacher to target man. £15 million is an investment but it will come back in spades!
If you do find an opportunity to approach Sabastiano, get a deal done, he is potentially one of the very best.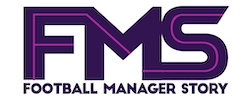 Subscribe to our Newsletter