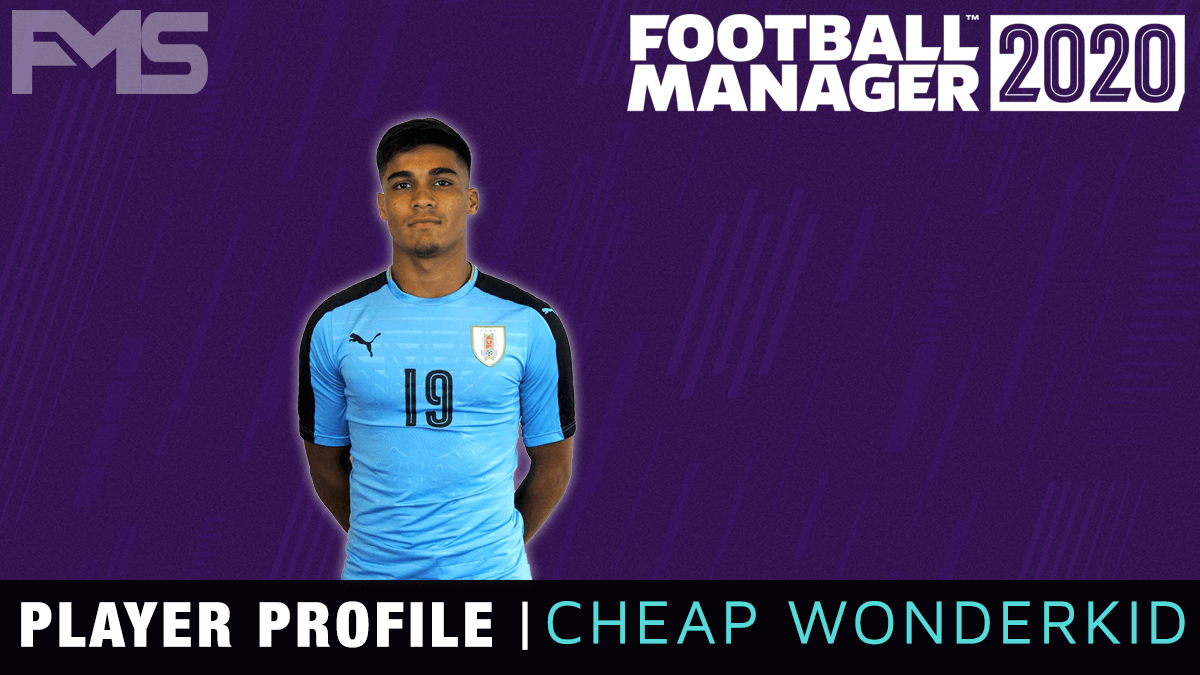 Matias Arezo
Age: 16
Position: ST
Role: Advanced Forward, False Nine, Poacher, Trequartista, Deep Lying Forward, Pressing Forward
Club: River Plate Montevideo
Nationality: Uruguayan
Value: £625K
Price tag: £900K (patch 20.1.2)
Hidden Potential: CA: 114 / PA: -85 (140-170)
---
Matias Arezo profile in 2019 (after starting new game, 20.1.2)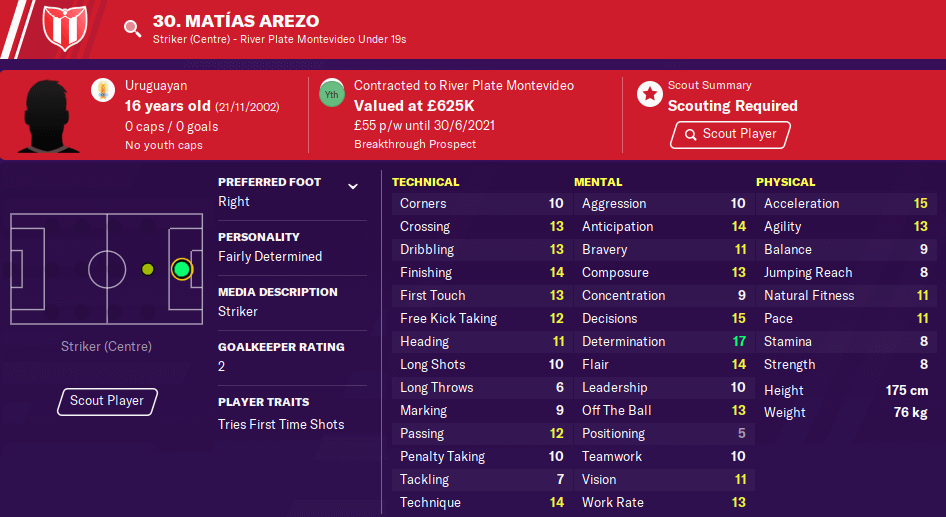 Matias Arezo profile aged 23 in the year 2026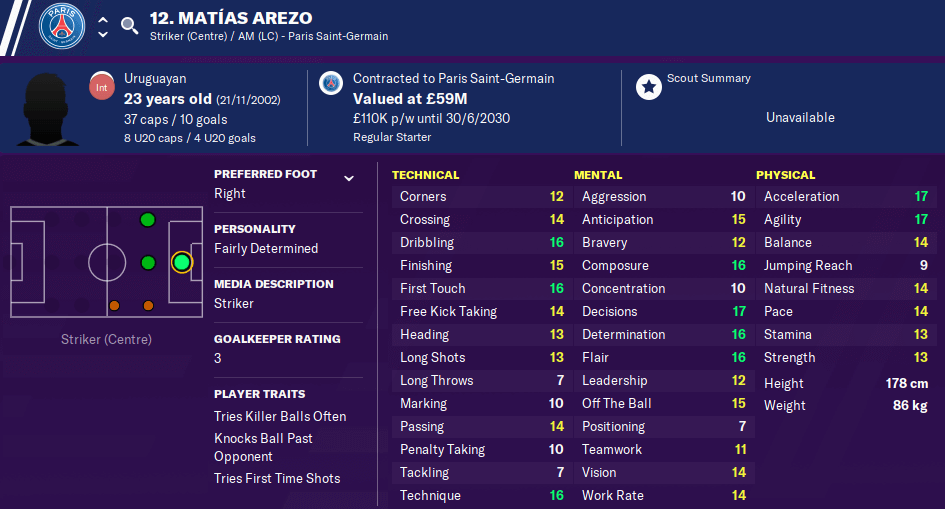 Matias Arezo career history until 2026

Summary
Hidden away in a corner of South America we found Arezo, 16 years old, available for £900K and potentially worth £89 million. Like all young players his starting attribute mix can vary, so determination and bravery for instance may vary in your save but you can't argue the kids potential and general ability.
During my test saves the only limiting factor was a lack of first team Football. Arezo developed excellent speed and ability on the ball but those mental attributes make the difference. At just 23 he has 16 for composure and flair plus 17 decisions complimented by a host of 14's and 15's.
Don't be put off by the lack of goals in England, City used him off the bench so not a fair reflection. A variety of roles would suit but it also depends on Arezo's speed in your game. I do like him as advanced forward but false nine may be worth a try with that technical ability.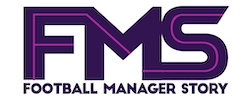 Subscribe to our Newsletter