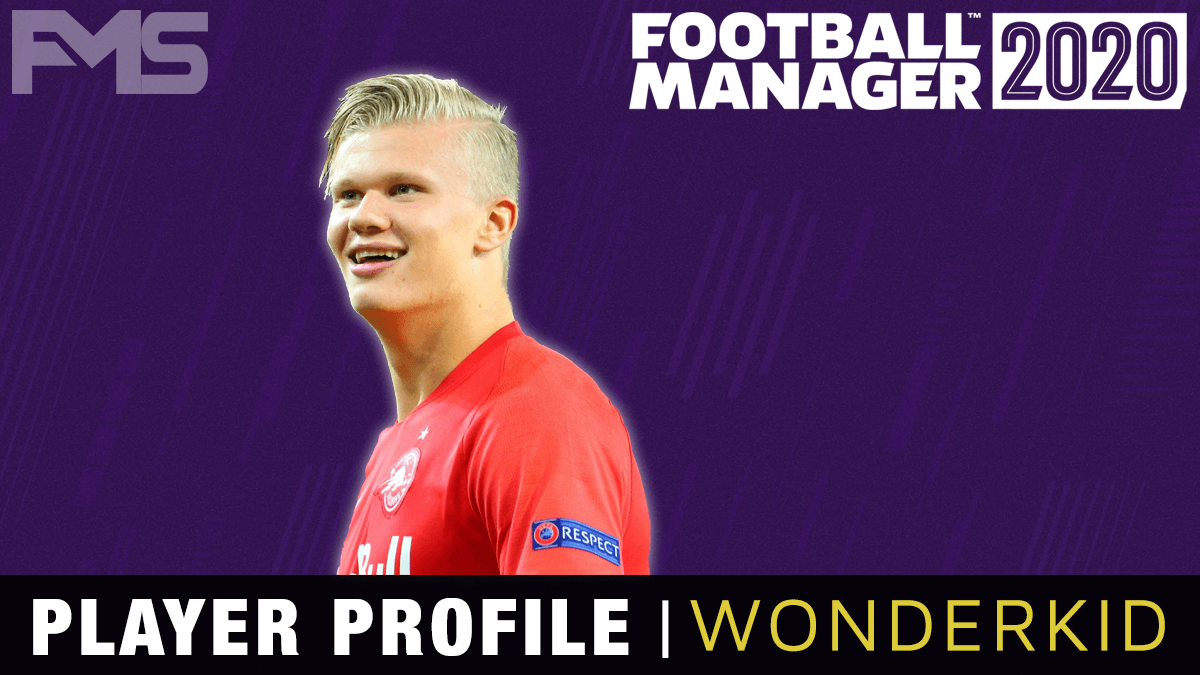 Erling Haaland
Age: 18
Position: ST
Role: Pressing Forward, Target Man, Poacher
Club: Red Bull Salburg
Nationality: Norwegian
Value: £5 million
Price tag: £29.5 million (patch 20.1.2)
Hidden Potential: CA: 143 / PA: -9 (150-180)
---
Erling Haaland profile in 2019 (after starting new game, 20.1.2)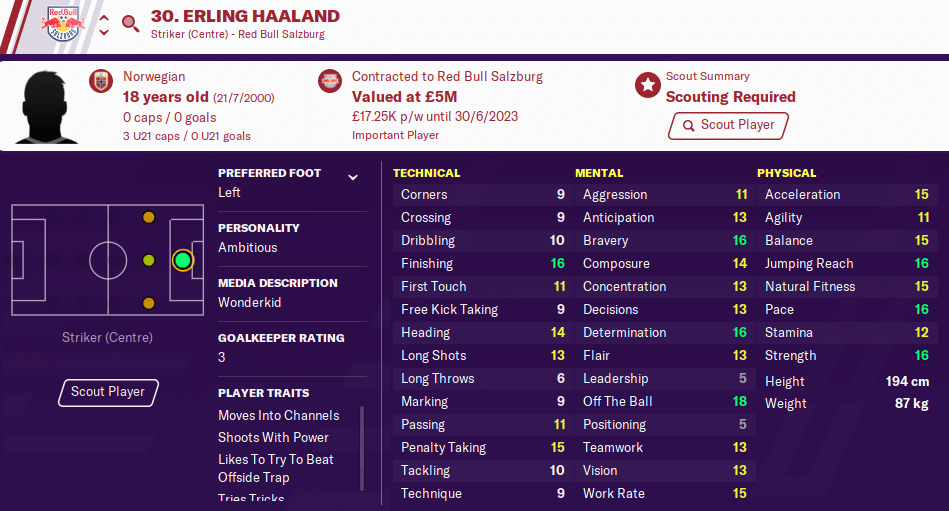 Erling Haaland profile aged 25 in the year 2026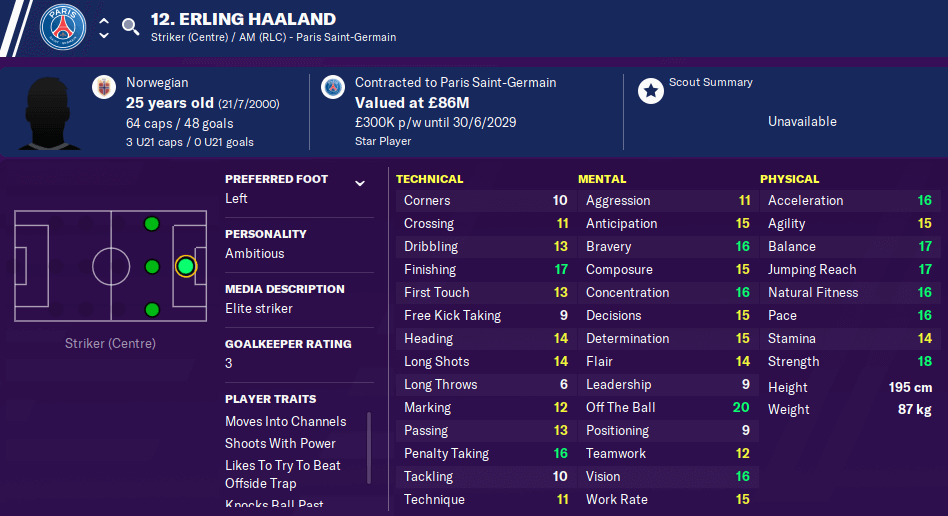 Erling Haaland career history until 2026

Summary
Haaland needs no introduction, available for £29.5 million he's probably the best striker in FM 2020. Used as a pressing forward, target man or poacher his pure physicality makes for one intimidating presence.
Haaland could waltz into any team and suit any tactic. During my test save he developed insane attributes for finishing, off the ball and almost all physical stats. It doesn't end there as Erling has great vision, composure and a decent all round base.
This kid will score goals in any system with that roar speed, strength and aerial ability what are his weakness'?
You may find this article from 'Football Critic' interesting as they compare Jadon Sancho to Erling Haaland to find out who is the best U21 player in the world.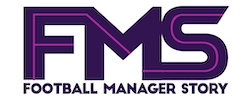 Subscribe to our Newsletter