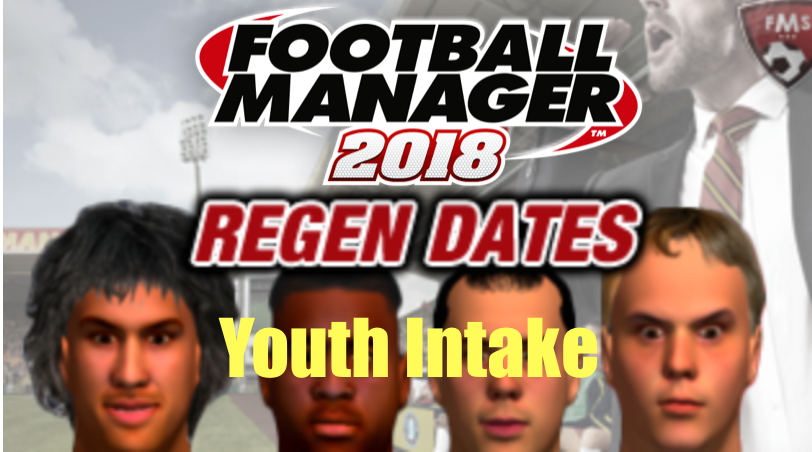 Hey guys and welcome to our FM 2018 regen dates guide. This post explains what regens are, when new youth is generated in FM 2018 and how to find the best FM18 wonderkids as we did in the FM 17 and FM 16 youth intake dates regens guides.
What are FM 2018 regens
FM 2018 generates regens to keep the game fresh and provide endless enjoyment. Regens are simply a new player generated by the game, players that can not be found in real life, they have rather funny faces and offer great hope in that we never truly know where the next Messi or Cristiano Ronaldo will come from on a save by game save basis.
---
---
These FM 2018 regens enter clubs on what we call 'youth intake day', which for most clubs happens around the same time every year. However, since FM14 Sports Interactive wanted more realism and therefore made most of the regen dates, or youth intake dates as its better known change year by year for each country. Each club within a country shares the same intake date.
But do not fear, FMS are here. We have researched all the FM 18 regen dates and comprised them into a handy list below. We have included the countries from the countries of the playable leagues and the ones we feel are worth searching for regens.
[table "50" not found /]
FM 2018 Regen Dates
 (for non playable leagues)
African FM 18 newgens:
Youth intake dates during October
Oceania FM 18 newgens :
This youth intake dates are during february
Asia FM 18 newgens:
They are generated during August
Central America and Caribean + Canada FM 18 newgens:
Youth intake during February
Where do I find FM 2018 newgens?
Simply follow the in-game instructions below and you will see newly generated Football Manager 2017 regens by month.
Click the globe icon in the top right corner.
Select 'world' from the top options.
Select 'transfers' in the 'general' list.
Now click the 'all transfers' drop-down menu and select 'youth intake'.
Use the filter to siffer out irrelevant countries and view all new regens by date generated.
How do I find the best FM 18 regens?
If money is not a problem, and you have enough budget to scout hundred of players, every first day of each month go and check the FM 18 regens generated during the youth intake dates of that month, shortlist them and scout them all. Then you can check the personalities and attributes of the ones the scouts reported as promising while erasing from the shortlist the rest of them. This way you will find all the best FM 2018 wonderkids of the future and mentor them into FM 18 elite and world class star players.
Well thats all folks, I hope this helps you find some fantastic wonderkids on the cheap. Until next time please share and like this guide on social media if it was of use.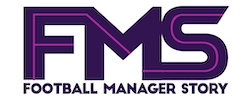 Subscribe to our Newsletter