Marcus Rashford
Age: 19
Position: ST/AML/AM(R/C)
Role: Striker/Winger/Attacking midfielder
Club: Manchester United
Nationality: English
Value: £42.5 M
Price tag: £85M (patch 18.3)
CA: 146 / PA: -9 (between 150 and 180)
Previously scouted by us in FM 2016
Marcus Rashford profile in 2017 (after starting new game, 18.3)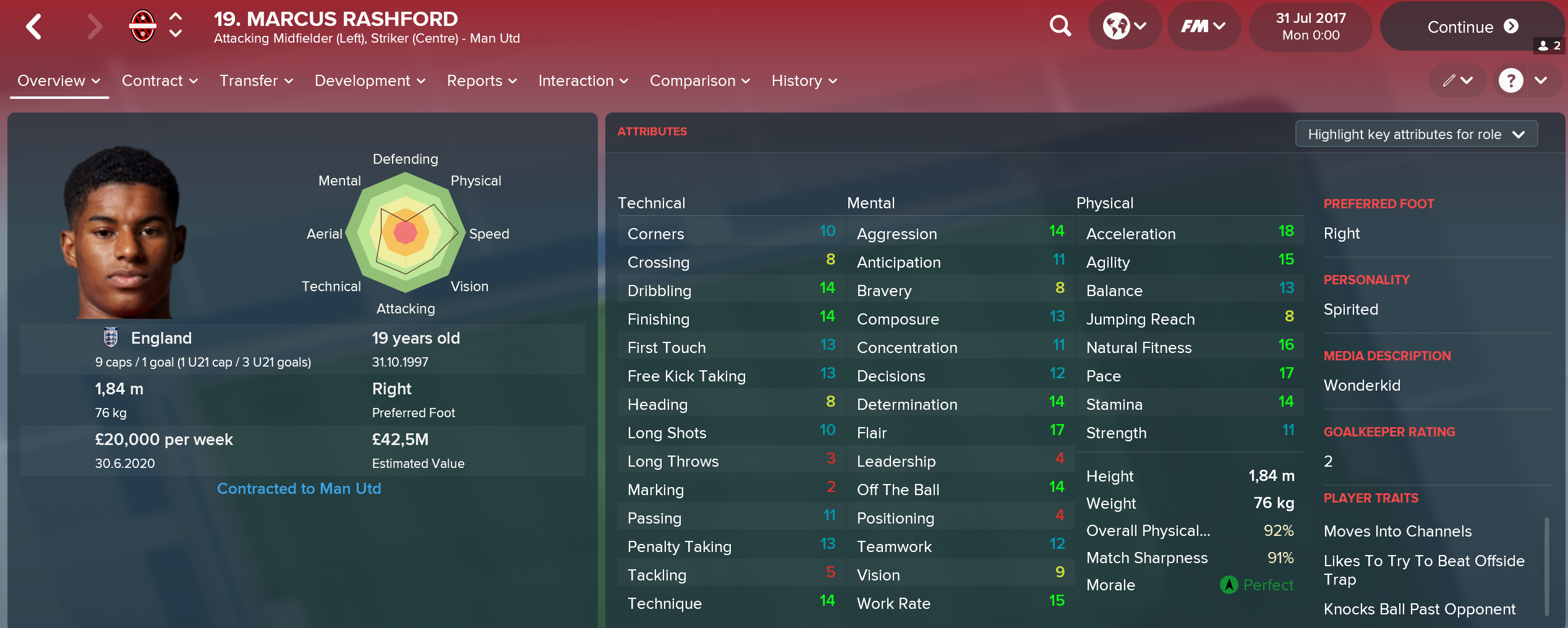 Marcus Rashford aged 25 in the year 2023

Marcus Rashford career history until 2023

Marcus Rashford pros and cons scouted by Man City in 2023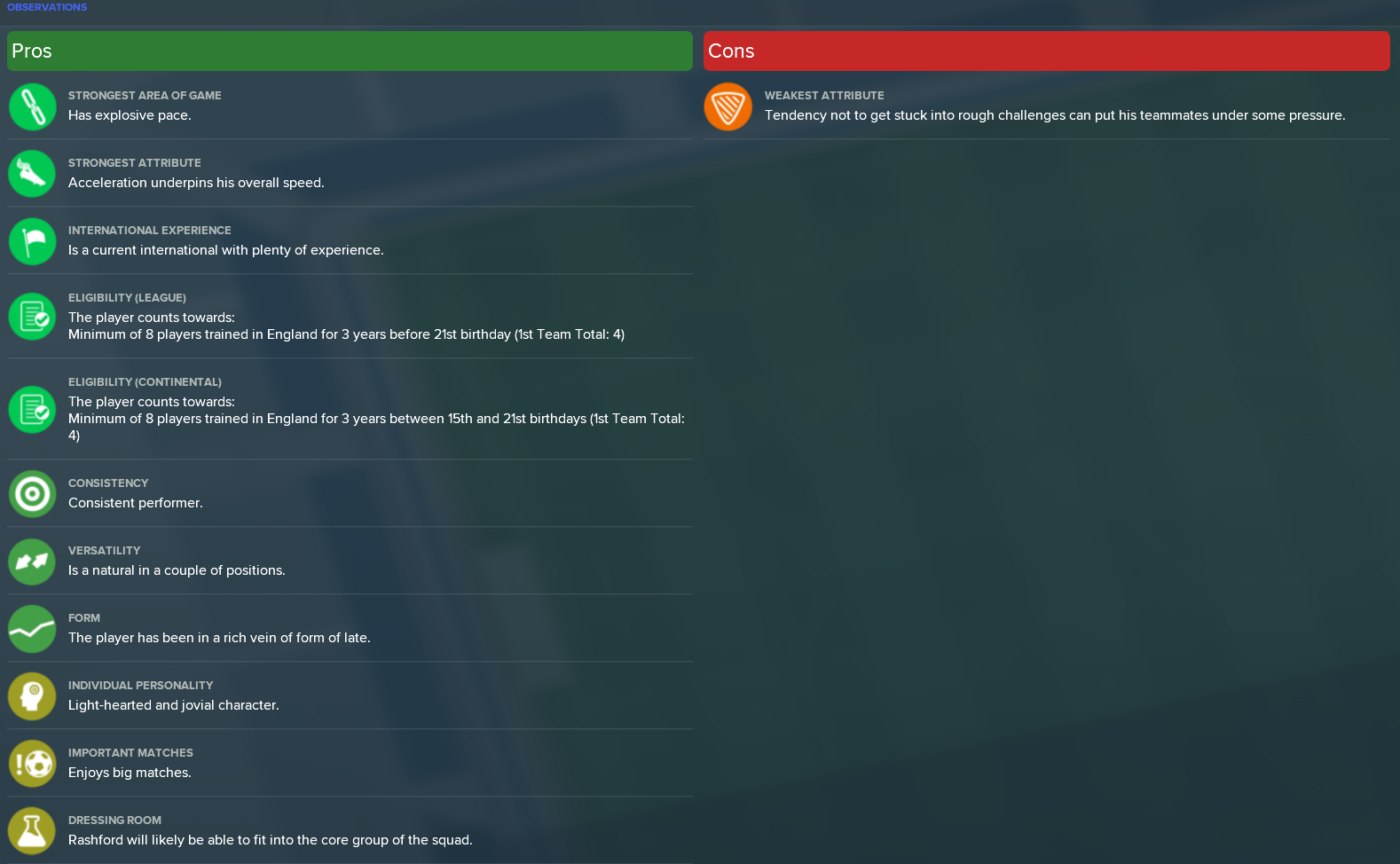 The FM 2018 player profile of Marcus Rashford shows a very talented young forward,  with good enough potential to make it to the top. Manchester United would let him go at the start of the game for 85  million pounds,  as he can go to the first squad of any first top flight team in the word despise his young age of nineteen years old.
In our save, wonderkid Rashford, after several seasons as a first team regular at Manchester United,  moved on a free transfer to Chelsea, where he continued to shine, scoring, assisting and always finishing every season with an overall rating over seven!
With outstanding physical attributes, he can turn into an amazing explosive striker, or due to his great skills, flair, first touch, dribbling and off the ball attributes, the inside forward you may need for that  4-2-3-1 classic tactic.
It also must be noted that at the age of 25 he was 76 times international for England scoring 48 goals.
Did this player develop better in your FM 2017 save? Share a screenshot of his future profile with us by uploading the file below! (please include your name/nickname in the file name)
[simple-wp-dropbox]

Subscribe to our Newsletter