Matthijs de Ligt
Club: Ajax(Dutch Eredivise)
Nationality: Dutch
Value: £5M
Price tag: £20M (patch 18.3)
CA:133/PA:-9 (between 150 and 180)
Matthijs de Ligt profile in 2017  (after starting new game, 18.3)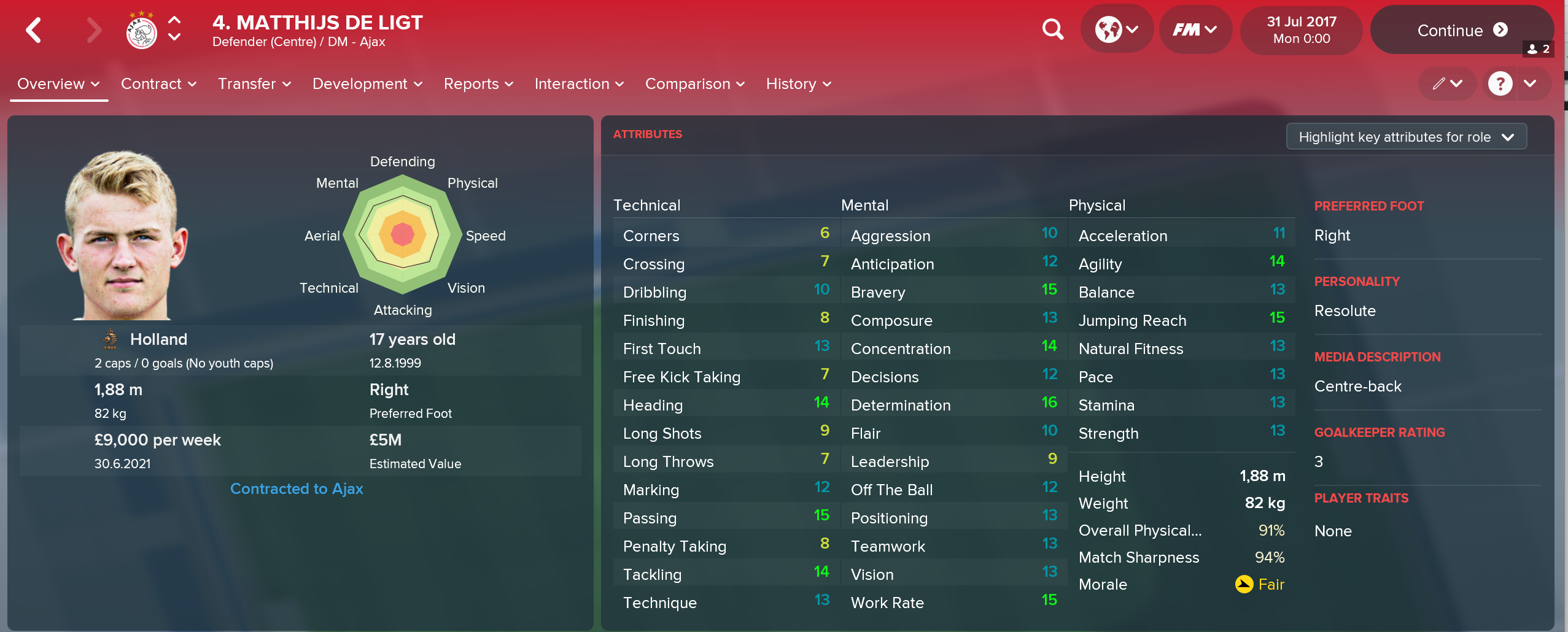 Matthijs de Ligt aged  23 in the year 2023
 Matthijs de Ligt career history until 2022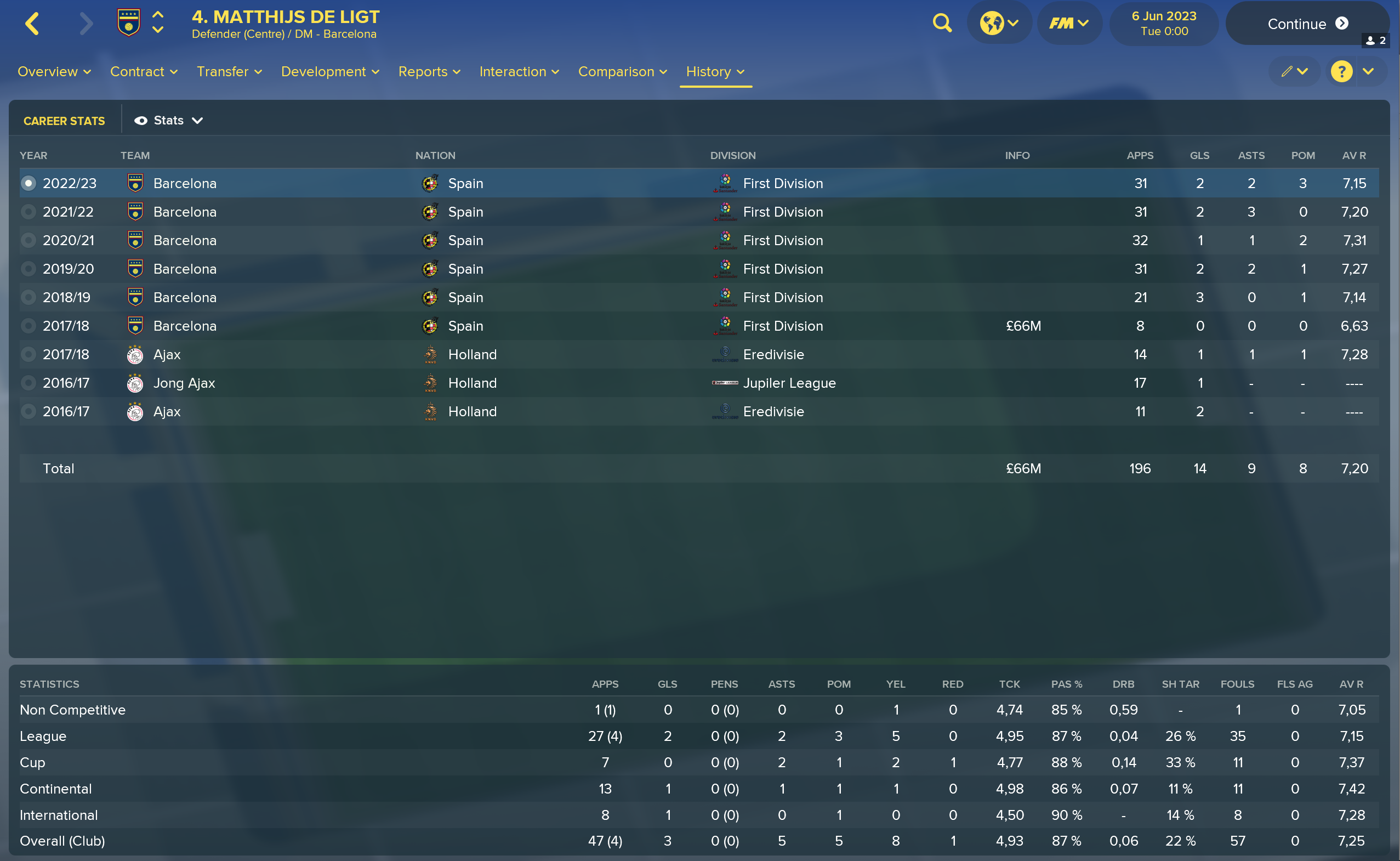 Pros and cons scouted by Manchester City year 2023



The FM 2018 player profile of Matthijs de Ligt  shows a very gifted youngster with enough ability to be a first team player for Ajax at the age of 17 years old. With great technical attributes this lad can only go up and is a must buy for any team who wants to dominate the world as he, with proper guidance, will become an elite centre back. He can also be retrained into a very versatile player, as a defensive midfielder, a central midfielder or even a defensive full back.
Ajax will let him go at the start of the game for 20 million pounds, a bargain, the kind of player you would bid at the first day on your new save 😉
In our save, after two seasons in Ajax, at 19 years old, Matthijs de Ligt was bought by almighty Barcelona for 66 million pounds, and at 23, after several seasons, always displaying an overall yearly rating above 7.0 points, he was capped 58 times for the Dutch National team.
When fully developed, his overall attributes are incredible, making Matthijs de Ligt a  driven, elite ball playing central defender, one of the best FM 18 wonderkids.
Did this player develop better in your FM 2017 save? Share a screenshot of his future profile with us by uploading the file below! (please include your name/nickname in the file name)
[simple-wp-dropbox]

Subscribe to our Newsletter