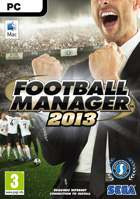 A new Football Manager 2013 update is now available, including some fixes to a few problems in the game. To download the update, just save your current game and quit, then quit and restart Steam and launch the game and the update should start automatically.
Here are the changes in FM 2013 Patch 13.3.3:
General
Fixed crash to do with match controller not being deleted
Tweaked human newgen intake limits
Fixed issue where Player is not interested despite "All Players Interested" unlockable applied
Fixed issue where a transfer bid has been accepted, but the Offer Contract screen tells user that the bid hasn't been accepted yet
Fixed crash when clicking on transfer offer via national team
Fixed crash when asking the 'How do I place an advert for a vacant staff role?' question on the Player Comparison screen
Fixed crash when viewing "All Seasons" team of the year
User Interface
Corrected tabs appearing elevated on match pitch
Fixed issue on match pitch where user can get stuck at half time if watching a highlight then pressing 'Live'
Fixed issue on match screen where sub tab strip displays background
Corrected issue when going to tactics screen during match, then exiting tactics screen highlight, will jump to end of current highlight
Record highlight button now functions correctly when going into an old match
Data
Fixed various player heights
League Specific
User unable to assign squad numbers to German II Squad when prompted to
South Korean wages fixed
Corrected K-league discipline rules
Updated South Korean common names
Fixed issue where MLS team's players can be on holiday for Club World Championship
Editor
Fixed issue where changes to people fail when re-loading a previous data file and making new changes
Fixed issue where created clubs sometimes generate with Sandy Martens as their manager
Network
Fixed crash where client searching for "Honda" causes a runtime error on host machine
Fixed issue where clients cannot load a single-player game from within network game
Fixed crash when client views inbox in network game
Enjoy the game!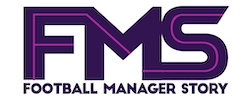 FM 2022 Latest
Welcome to this Football Manager lower league tactic guide. Intro: Hi, I've been playing...

Hi, welcome to a new episode of my save managing Gateshead from Vanarama National...

After the great first three seasons of the Gateshead to Glory story, now it's...

After the great first and second seasons of Gateshead to Glory, in which we...

Welcome to a new series, where Andrew goes Head-to-Head in a Tactics Test. This...

Here at FMS we will be testing and creating the best FM22 tactics throughout...
Subscribe to our Newsletter