Hey guys, welcome to my first story on Football Manager 2011. Over 100 people voted on my old site for who I will manage and Newcastle United won the poll with ease. I have been a massive Toon fan since I could say the words 'black and white', so this is just the perfect start to FM 2011. Especially seen as the club has been through many turbulent times in the past decade. I have had so many opinions on the way NUFC should be run and very often screamed them from the stands as I get to as many games as possible. Well now I can scream from the dugout. :) Chris Houghton has been our rock through tough times, but the tide is changing and Newcastle finally have the foundations in place to push on…enter Darren Smith. I want to bring in a wealth of young talent to secure the clubs future and create a real team spirit. This will be my launching pad for success and the title. Don't get me wrong, it will take a good few years, but I want to make Newcastle the dominant force in English and European football. Anyway, on with the game.
For those of you who do not know Newcastle United too well…shame on you! Only kidding, here is a brief history.
More recent history includes Kevin Keegan's rein of sexy football that almost won us the Premier League title. After this the club fell into a rut, before my favourite manager took over, Sir Bobby Robson…the word passion should have Bobby's face next to it. After guiding the club back into the top four, Sir Bobby was ruthlessly brushed aside and the decline of this great club began.
Hopefully I can put these dark days behind Newcastle and guide them to fame and glory, but the first season will be a tall order. I have been handed down a decent squad, but it lacks flair and stability. The board expectations seem to demonstrate this, avoiding relegation is the key goal for 2010/11. My transfer budget of £1.5 million leaves a lot to be desired, but I have faith in raising some more cash and attracting a few good players.
After arranging my players training schedules and sorting out some new coaches, it was time to offload a few players. Shola Ameobi was the only player that I felt had run out of time at St James Park. The striker was offloaded to Wigan for £2.7 million. I also wanted Ferguson and Yven Moyo to leave the club on loan. Both players are fairly talented, but need first team football to reach their potential. As for the rest, well I have a role for everyone. The older players are still good enough to make an impact in the top flight, while the youngsters are very talented and can play in the cup competitions.
Even with Ameobi's transfer, I was still restricted to just over £2 million to buy players. Even with the rubbish funds I think that I have managed to bring in two quality players. With Newcastle's main Goalkeeper, Harper, aging with every year I needed to look for a cheap replacement. Enyeama was available for only £230K from Tel-Aviv, a right bargain. Then I turned my attention to the striking situation…Newcastle are resting their hopes on one lad, Andy Carroll. Although Carroll's talent is undoubtable, I wanted to bring in a real wonderkid to back him up. After failing to sign Kadlec because of his inflated price tag of £4 million, I found Araujo. This wonderkid cost £1.7 million and is another major coup in my opinion.
Vincent Enyeama
After his amazing display in the World Cup, Enyeama has become one of my favourite Goalkeepers. To buy him for such a minuscule price was just amazing, and you can see below just how good this Nigerian really is. His distribution is amazing and FM have really captured his shot stopping abilities well.
Sergio Araujo
OK, this striker deserves a big introduction in my opinion. After realising I could not afford my main target, Kadlec, I must admit I started to panic. However, after the mist disappeared, I started a long search through FM 2011's wonderkids. It ended in Argentina with an 18 year old striker. My attention was first drawn by Araujo's attributes, then, after assessing his transfer page I was hooked. Not only had Barcelona tabled a bid, but Inter Milan, AC Milan and Juventus were also interested. Surely this many great managers couldn't be wrong about the talent of one player!
I also decided to get a scouts report to be safe, the feedback just fueled my ambition to secure Araujo's signature. His current ability may leave a lot to be desired, but his potential his brilliant. Xisco is not a bad player, but this Argentine is tipped to far exceed his ability and become a leading star in the Premier League. Plus my scout classes him as a definite purchase, and I have not seen this after many hours of searching through endless lists of youngsters.
Here are Araujo's attributes. His composure may be a little too low, but the rest of his ability suggests the potential for a superstar in the making. I am hoping to give him lots of game time and with some luck Araujo will improve dramatically within the first year. No matter what, £1.7 million is bargain for such a talented player.
You have seen my expectations, transfers and detailed analysis on signings, now its time to look at my overall squad. I have been blessed with a lot of depth, something that this club has struggled with for the last few years. Each position is covered by two players and I also have some decent youth players to enter the frame. Ben Arfa, Andy Carroll, Kevin Nolan and Enyeama will probably play a central role in my first season. While Enrique, Jonas, Barton, Coloccini and Araujo should hold their own to guide the club to safety.
The 2010/11 season will be very difficult and used to work out who deserves a place in the squad…hopefully this will show me which areas need improving. A good start will be vital to my survival hopes and 9 points from the first 6 games will be my primary goal.
Well that is it for today's update folks, I hope you enjoyed the read and will be back for my next post. To avoid missing out, enter your email address into the top of the blogs sidebar, this will send my posts to your email address. In the mean time please feel free to ask any questions below and I look forward to your comments as always :)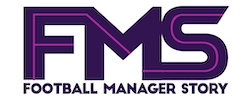 Subscribe to our Newsletter