Hello dear friends and welcome back to the Dorchester Town Football Manager 2010 story! As you know we were flying high at the end of January, we were in second position just four points behind Premier League leaders Tottenham! You might also remember that I was not very sure that we could be able to mount a serious title challenge and I guess the February results will prove whether I was right or wrong. Let's see what happened…
The first game of the month was away at 9th placed Stoke City, a tough test. Before telling you what happened in the game I must say that I was happy to see the transfer window closing without any casualties in my squad, there were quite a few offers for my best players but the board didn't interfere this time. I sold just one player, Dacian Varga, he was bought by Stuttgart for 750,000 pounds. Moving on to the Stoke game, we managed to take the lead after a goalless first half thanks to a rather harsh penalty that was converted by Christian Stuani but Stoke drew level just eight minutes later when Trejo breezed past my centre backs. We were not playing too well but we could still have clinched it when Craig Carlisle had a great opportunity inside the box but he was denied by the keeper. I guess you can say that we dropped two points here…
The next game was at home with 18th placed Middlesbrough, we had to get a win! The players looked quite determined right from the beginning of the game, Boro were under siege but survived until after the half hour mark when Iulian Marin played a great pass inside the box for Craig Carlisle who powered it in. We kept on pushing forward but instead of netting the second goal we hit the woodwork twice before we were caught on a counter attack and Middlesbrough drew level on the stroke of half time. We resumed our attacks after the break and we finally managed to score the second goal on 74 minutes when Silvestre Varela volleyed home a pinpoint cross from Laszlo Tamasi. Boro missed a good opportunity on a counter attack before our goal but it didn't matter anymore as we sealed the three points with two more goals inside the last six minutes of the game. We hit the woodwork twice before those goals but Middlesbrough also saw a corner kick header coming back off the crossbar. Fran Merida smashed one into the top corner six minutes from time and then the whole stadium celebrated Liam Parker's return after the cruel injury that sidelined him for more than two months, Liam came off the bench to get his name on the score sheet again after such a long time.
Next up we had a rather long break from the Premier League, we had three cup games coming. The first one was the FA Cup 5th round game with League One side Bristol Rovers, a good opportunity to send in a few backup players. I also decided to give Liam Parker a full 90 minutes to help him get back into shape and he didn't disappoint me. He contributed to the opening goal by setting up Sean Scannell with a good pass, then he was brought down inside the box and Anderson converted the penalty. Gael Kakuta wrapped up the game three minutes from time with a fine header, it was an easy outing for the lads. We were through to the quarter finals where we will have a tough tie with Manchester United.
The next cup game was the first leg of the Europa League tie with Greek side Olympiakos, a strong team with a few good players in the squad, including English striker Matt Derbyshire. We played a pretty good game, dominated most of it but missed two very good chances to nail an away goal. It could have gone worse though as Olympiakos missed a huge chance in the third minute of stoppage time so I had to settle for the goalless draw.
The second leg of that tie was our next game, we had to make the home ground advantage count. I was a bit nervous before the game, I was fearing our opponents' counter attacks, but Liam Parker made the game a lot easier for me with a splendid brace inside the opening 10 minutes. He could have completed a staggering hat-trick in the 15th minute but his beautiful shot from the edge of the area rattled the crossbar. We did get our third goal before the break, Iulian Marin played a great first time through ball for Craig Carlisle who slid it past the keeper. The second half was extremely spectacular, we missed tons of chances before Olympiakos netted a consolation goal eight minutes from time. We were through to the next round but we had a very tough text waiting for us there, we had to meet German giants Bayern Munich.
Back to the Premier League for the final game of the month, at home with 13th placed Southampton. Well, it wasn't really a home game since it was played at St. Mary's Stadium, we were just guests there until the works on our stadium would be completed, in March 2016. Anyway, the game turned out to be a lot easier than I expected as Christian Stuani bagged a quickfire double inside the opening 10 minutes. He completed his hat-trick before half time from the penalty spot and Iulian Marin made it 4-0 before the interval when he curled in a superb free kick shot from 25 yards out. My lads were enthusiastic and we managed to get in the 5th before the hour mark when defender Daniel Nilsson fired in a superb volley from 20 yards out. The crowd got to see us hitting the woodwork twice before Liam Parker netted our sixth goal with a powerful shot from just inside the area. Southampton played with a lot of courage and they were rewarded with a well deserved consolation goal five minutes from time.
We are still in 2nd spot but Tottenham are nine points clear now. We do have a game in hand but I guess our title challenge still seems unlikely.
There is a player that I'd like to praise this time and that player is midfielder Iulian Marin. He is becoming a leader of the team, the man that always knows what to do with the ball in midfield. He scored three goals this season and played 10 assists and his average rating is much better than last season when he had some problems while trying to settle in. I think he's well worth the 2.5 million pounds I paid for him last season.
We'll have a nightmare schedule in March: Manchester United in the FA Cup, then the first leg with Bayern in the Europa League, then away at Arsenal, then the second leg in Germany, then Liverpool and Manchester United again in the Premier League!
Our unbeaten record has now stretched to more than 20 games, I lost track of the actual number to be honest :) If we'll manage to remain unbeaten through March then I guess I could admit that we are real title contenders! :) Thanks a lot for reading this update folks and I'm also very grateful for your fantastic response to the poll, 384 votes were recorded so far! The situation is still wide open so if you haven't voted already please do and decide which team I will manage in Football Manager 2011!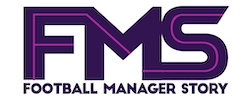 Subscribe to our Newsletter