Hello dear friends, welcome back to another chapter of the Dorchester Town FM 2010 story! Our first season in the Championship was going quite above our expectations since we were sitting 6th at the end of January! We had a play-off spot but the question was whether we had enough strength to hold on to it until the end of the season.
I also had to balance the wage budget and just before the end of January I managed to bring in a young midfielder on loan, Fabrizio Alberti from Liverpool. This signing allowed me to offload Al Bangura, he was sold to Spanish side Alaves for 150,000 pounds. These two moves concluded our winter transfer window, we were still over the weekly wage budget but only by around 5,000 pounds.
The first match of the month was away at 21st placed Sheffield Wednesday, I was hoping to grab the three points. We had the perfect chance to make the game easy six minutes into it but Mancini's penalty kick shot was saved by the goalkeeper. We continued to push forward and missed a few chances before Mancini latched onto a great pass from Jonathan Dos Santos and smashed it home on the volley. The second half was fairly quiet and that was good enough for us, we needed the three points.
The next game was at home with 18th placed Scunthorpe, I was expecting another win. The first half was absolutely perfect: first Mancini rounded off a team move, then Liam Parker netted a good header and last but not least centre back Francesco Tosto scored with a corner kick header. We were leading 3-0 at the break and the players got complacent, Scunthorpe ran us ragged in the second half. Luckily Matt Richards managed to score our fourth goal and settle the game.
We had a much more difficult game coming up, away at 5th placed promotion contenders Swansea (we were sitting 4th before that game). We got off to a fabulous start, Liam Parker gave us the lead three minutes into the game after converting a great counter attack run. Swansea scored the equalizer only eight minutes later, straight through the middle of our defense. We were playing well though and Liam Parker hit the crossbar a few minutes later. It was just a rehearsal for Mohammed Thcite's goal, a magical goal from the experienced striker who skipped past two defenders before placing the ball home. Tchite continued his great performance after the break but his good shot hit the post two minutes into the second half. He got lucky a couple of minutes later, he tried his luck from 20 yards and the ball got deflected past Swansea's keeper. We were playing incredibly well, moving the ball around with great ability and also scoring freely: Liam Parker rounded off a team move to make it 4-1! I couldn't imagine losing the three points then even though Swansea clawed one back on 63 minutes with a superb strike. Nine minutes later we conceded another goal, a huge corner kick marking error and Swansea were suddenly back into the game. We could have settled things again but my boys wasted a couple of great chances before we finally got punished two minutes from time. We dropped two very important points but I noticed that even Manchester United can succumb to such blunders as they did yesterday at Everton.
Back at home for the next game, another tough one against 3rd placed Derby County! We were still sitting 4th and the game was fairly even during the first half, the two teams appeared to be equally strong. Fortunately we had a man that was able to make a difference, Omar Koroma rifled in a great shot from 20 yards out, the ball went through the air like a missile, hit the underside of the crossbar and bounced into the net! We were gaining momentum and Liam Parker made the most out of our dominance a minute before half time when he rounded off a team move to record his 10th goal of the season. Things got even better right after the interval, Derby were down to 10 men! We didn't have too much time to rejoice though, Derby caught us on a counter attack a couple of minutes after the sending off and then we were down to 10 men too because our left back had to be taken off. We kept things under control though and managed to settle the game with a beautiful late goal from young Packie Doolin, he whipped in a free kick shot from 35 yards! That was his first ever goal for the club and we leapfrogged Derby, we were sitting 3rd!
The last game of the month was away at bottom of the table Reading, we were quite confident of getting the three points. We might have been too confident though as Reading got off to a good start and managed to take the lead on 13 minutes. Things got severely complicated two minutes later when left back Angelo Rossini was justly sent off for an unnecessary late tackle. We tried to regroup and could have scored the equalizer just before half time but Mancini missed the target. Reading had lots of space to counter but we put on a good second half display despite the one man disadvantage. We created a couple of chances too but it just wasn't our day…
We could have been 3rd at the end of the month but that defeat at Reading sent us back in 5th. The good thing is that now we have a margin on the 7th placed, six points!
We'll be quite busy in March, seven games to play and three of those will be against play-off contenders Huddersfield, Ipswich and Leeds.
I am satisfied with our run in February overall but I think that we should have grabbed at least two more points at Swansea, that game was at our mercy… Anyway, we are playing far above my expectations and I hope that we'll be able to keep it up. Thanks a lot for reading and for your support.
Before wrapping it up, Hils wanted to see how the Premier League shapes up in my game so here's the screen shot, as promised: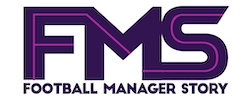 Subscribe to our Newsletter