Hello dear friends, it's time for the last episode of the Dorchester Town Football Manager 2010 story! FM 2011 will be coming tomorrow and it will bring fresh challenges for all of us Football Manager maniacs out there but until then let's see how the Dorchester story ended… We were out of the Europa League after Bayern Munich proved to be stronger than us but we were still in with a chance to clinch the Premier League title since we were sitting second five points behind Tottenham at the end of March. We were also qualified for the FA Cup semi final, so there was plenty to expect during the final stages of the season.
The first match in April was a home game that we had to win, 17th placed Blackburn were coming at Avenue Stadium. That's right, the stadium expansion was completed so we finally moved back and welcomed a capacity crowd of 12,500! That eager crowd was silenced just four minutes into the game when a reckless tackle from Iulian Marin led to a penalty kick that put Blackburn ahead. Marin made amends just four minutes later though, the fans were chanting his name after he bent in a superb free kick from 30 yards out that saw the ball going in off the post. Then Liam Parker, employed as a left winger this time, rounded off a flowing move 10 minutes before half time and Craig Carlisle made it 3-1 a few minutes later with a placed shot. We were in control throughout the second half but failed to add any more goals. That was alright though especially because Tottenham were held to a goalless draw by Manchester United! We were just three points behind the leaders and our title challenge seemed more likely than ever!
We had five more league games to play but we also had to face Wolves in the FA Cup semi final at Wembley before that. My boys were looking quite confident on the pitch and we deservedly took the lead on 19 minutes when Rafael Coelho found Craig Carlisle inside the box and the English striker powered it in. Carlisle was unstoppable and he produced our second goal five minutes into the second half when his shot was palmed away by the keeper into the path of Fran Merida who coolly pushed it in. Wolves put on a good reaction and managed to create a couple of good chances but David De Gea denied them with some of his usual top notch saves. Arsenal beat Sunderland on penalties in the other semi final so we were going to meet the Gunners in the final act of the competition.
Back to the Premier League, we had a tricky away game coming up at Villa Park. Aston Villa were having a terrible season and were lying in 14th spot before the game but I was expecting a tough game. We had a very good first half, we dominated the game but only managed to break the deadlock after the interval when Christian Stuani gave us the lead with a splendid lob from just inside the box. Things got complicated four us on 67 minutes when Imed Bejaoui had to leave the pitch on a stretcher, I had already made all three substitutions so we were down to 10 men with Gael Kakuta as a left back and Stuani as a left midfielder… Aston Villa took control of the game, we were under heavy pressure and only managed to survive until the 85th minute when a stunning shot from distance beat De Gea and leveled the score. I switched the tactic to a 4-3-2 in a desperate attempt to regain the three points and it worked, Craig Carlisle put us ahead just three minutes later with a fabulous 20 yard strike that sent the ball straight into the top corner! The six minutes that came after that goal were a total inferno in our box, Aston Villa had us under immense pressure especially during the endless four minutes of injury time but David De Gea pulled off a couple of absolutely miraculous saves. Tottenham earned an away win at Blackburn though so they maintained the three point gap.
The next game saw us meeting Wolves again after the FA Cup semi final but this time the game was going to be played at Avenue Stadium instead of Wembley. The game turned out to be fairly simple after Christian Stuani put us ahead just two minutes into the match with a spectacular solo effort. Ten minutes later Stuani worked his way inside the box again and Berra stopped him with an illegal tackle, the ref pointed to the spot and also took out the red card. Stuani converted the penalty and then it was all easy for us, we created loads of chances but failed to add any more goals to make our fans happier. Tottenham beat Aston Villa 3-1 at White Hart Lane so their three point lead was untouched…
We had three more games to play and the first one of that series was the toughest one: away at 6th placed Sunderland. We got off to a fabulous start, I thought I was dreaming when I saw Liam Parker heading in a Silvestre Varela cross just 21 seconds into the game! The match was fairly quiet after that stormy start and I was quite happy with that until the 20th minute when a great team move from Sunderland left my defense totally stranded. We had to work again to take the lead and we did that on 36 minutes when a fabulous 50 yard pass from Iulian Marin sent Craig Carlisle clean through and the striker didn't miss the opportunity. We managed to hang on until the 45th minute but unfortunately Campbell and Bent proved to be too good for my defenders during the first minute of injury time and Sunderland leveled the game at the break. We tried hard to get ahead again after the interval but Sunderland's goalkeeper was in top form, he didn't let anything past him. Our best chance came during injury time when Christian Stuani headed one towards the net from close range but the goalkeeper saved that… We missed a great opportunity to erase Tottenham's three point gap as they got beaten 3-2 by Wolves! Anyway, we were just two points behind the Spurs with two games to play… Go to the next page to read the rest of the story.
Go to the next page to read the rest of the story.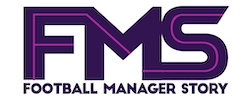 Subscribe to our Newsletter