Hello dear friends, it's time to find out whether my Dorchester Town held on for an Europa League spot or not. As you know February and March were quite painful for me and my team, we got beaten on a regular basis and only managed to clinch a win at the end of March. Despite that poor run we were still in 6th place with Sunderland and Birmingham just four points behind us. Now let's see if we managed to hang in there or not.
Unfortunately the first game of April was against league leaders Chelsea, the most likely candidates to winning the Premier League at the end of the season. The Blues were coming from four straight wins but we had nothing to lose, I was hoping for a good performance and maybe a lucky point. Luck seemed to be with us right from the start as my lads were looking confident in pushing forward: four minutes into the game Dacian Varga had a shot parried by Cech but Jonathan Ezquerro was in the right place at the right time and pushed the ball in! We took the lead but things were not looking too well, Chelsea were pushing forward and the equalizer was just a matter of time. Gourcuff fired in a double on either side of the half time break in what was looking to be an one-sided affair. We did have a few good moments and we even dominated the last 10 minutes of the game but our best chance went to waste 30 seconds before the final whistle when Packie Doolin headed the ball over the bar from point blank range.
I was not upset, I saw that defeat coming. I was hoping for much more from the next game though, at home with 17th placed Stoke. We were in control of the first half but there were no clear chances for us apart from a long shot by Dacian Varga which rattled the crossbar. We finally took the lead three minutes into the second half when Jonathan Ezquerro (his form was more and more impressive) sidestepped a defender and placed the ball in. Stoke didn't have much to show so we held on to that lead quite easily and grabbed the very important three points.
We had another home game coming up, I was hoping to get a win over Middlesbrough with the help of our fans. The first half display was quite worrying though, Boro were dominating us physically and they were winning most of the tackles and headers. Their superiority on the pitch was not converted on the scoreboard before half time, they missed two clear chances. We had a few better moments after the break but the visitors took the lead following another piece of poor defending from my lads. I was running out of ideas, I was just sitting there waiting for the game to end when Jonathan Ezquerro banged in another one, totally against the run of play! I wasn't even hoping for that anymore so I pulled the team back to defend that point. We had to survive a great deal of pressure during the final minutes but my lads hung in there and we clinched a point. Middlesbrough surely deserved to win the game though, we have to admit that.
The last game in April was away at 14th placed Hull City, I was quietly hoping to get at least another point. The game ended in disaster for us but it was even before the hour mark. We had a pair of chances early on, then Hull took the lead but the game was still in the balance. Something happened after we let in the second goal, the team literally crumbled and Hull were all over the pitch. It was looking like a game between Barcelona and a League Two team (with us being the L2 side, of course)! We conceded three goals in less than 10 minutes but it could have been far worse, Hull had countless chances as my boys were looking like they were just starting to play football!
Despite that heavy beating we were still 6th but Birmingham were closing in on us, they were just one point behind.
And as you can see the last game of the season was going to be against Birmingham, we just had to hang in until then and battle it out directly with them for the last 90 minutes. Go to the next page to see how we did in May.
Go to the next page to read the rest of the story.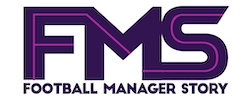 Subscribe to our Newsletter