Hello folks and welcome to another chapter of the Dorchester Town FM 2010 story! Life in the Championship surely wasn't easy for us until December, we had some moments of good form but also poor runs that were making me wonder if we could survive in the league. November was pretty good though, we got two wins and three draws and were sitting 13th at the end of the month.We were on a five match unbeaten run and I was hoping to keep it going for as long as possible, even with some more draws instead of wins.
The first game of December was at home with 3rd placed Southampton. They were the better side and they surely proved that during the first half, the were all over us but somehow we managed to survive until half time. We got out of the dressing room with a better attitude and the game was looking a bit different after the break. We were trying to push forward but just when it seemed that our game was getting even better Southampton struck on a counter attack. I admit I wasn't hoping for too much at that point but Omar Koroma didn't give up and he gifted us the point with a sublime curling shot from 20 yards out, straight into the top corner.
Next up, another very tough game as we were visiting league leaders Newcastle. The first half was rather boring and I was happy with that, we managed to control the game in midfield and didn't allow Newcastle to create any chances. Things seemed to get even better just before the break when Alan Smith got sent off after receiving his second yellow card (he should have seen at least six yellows during the first half if you ask me). I was hoping for a much better second half but I had to witness a real onslaught, Newcastle were totally outplaying us despite the one man disadvantage. They would have deserved to win the game but our young goalie Davide La Rocca was absolutely stunning, he pulled off several magnificent saves to stretch our unbeaten run to seven games.
Back at home for the next game, 17th placed Nottingham Forest were coming to pay us a visit. Davide La Rocca continued his show from St. James' Park as he pulled off yet another great save only 30 seconds into the game but then we took control of the game and Forest's defense was under more and more pressure. On-loan striker Liam Parker missed a sitter 15 minutes into the game but then he finally banged in his first goal of the club on 25 minutes. We could have scored at least two more until half time but we wasted several chances. We could have been punished for that in the second half as Forest were trying to push forward but our defense coped with the pressure and we got the overdue win!
The next game was away at fellow newly-promoted side Millwall, they were sitting 15th. We got off to a good start this time and young centre back Francesco Tosto gave us the lead on 18 minutes with a fine corner kick header, his first ever goal for the club. Then things got a bit complicated since Fabricio Coloccini got injured, I had to replace him with Stefan O'Brien but the Irish youngster appeared to be in good shape. Mohammed Tchite eased the pressure eight minutes before half time when he rounded off a flowing team move, we were leading 2-0 at the break. The second half saw us being forced to defend but we did that very well, Milwall had no other options than to shoot from distance and they never managed to hit the target. Fabricio Coloccini was going to be out for a month and with Ryan Shotton still trying to recover from his injury I had to rely on the young centre backs that I had in the squad.
We had another tricky game coming up, away at promotion contenders West Brom. We had a bit of luck early on as they hit the crossbar five minutes into the game but we hit back very well and took the lead on 13 minutes when Jonathan Dos Santos played a superb pass behind the defense for Liam Parker who rounded the keeper and tucked it in. Then we found ourselves under some pressure and WBA managed to get the equalizer before half time, it was totally deserved. Things got more interesting after the interval because West Brom switched to a highly attacking 4-2-4 setup, we were being pushed back by their tremendous attacking strength. Our defense was standing firm though and we could have scored the fatal blow through Omar Koroma, he was clean through on a counter attack but didn't manage to send the ball past the keeper. I was hoping to hold on to that draw but it all ended 13 minutes from time when Nacho Gonzalez found a great shot from 20 yards out that went past our brave keeper. Our unbeaten run was over after nine games. Go to the next page to read the rest of the story.
Go to the next page to read the rest of the story.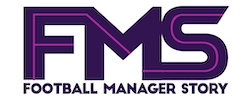 Subscribe to our Newsletter