Hey guys, welcome back to my FM 2011 Newcastle story. The new season has begun and today I will reveal the results from August through to the end of November. After a busy pre-season my squad have to adjust, we have offloaded a few high value stars and brought in three very young prospects. The first team hasn't been strengthened for the first year since my appointment, instead I have promoted young players from the reserves and tried to strengthen from within the club. My hope is that this won't damage the quality of our football, and instead prove my Y2G system stronger than ever. Today's post won't go into much detail, but will show every result so far along with the usual run down on finances. So let's get going and check up on Newcastle's progress.
August 2016
We started the month with a tough match at Villa Park. With around 6 first team players unavailable (due to the Olympics) I had to field a weakened side and cross my fingers. A very close match was won 1-0 thanks to Dardouri, the midfielder has solved some personal problems and finally settled in at Saint James Park. Three of my missing stars returned to England from the Olympics for our next game. One of which was Yaya Sanogo, a good job too as the Frenchmen was instrumental to our 3-0 thrashing of Manchester City.
After a promising start, I left the Premier League behind for Europe and a Super Cup final against Sevilla. Using my strongest XI Newcastle ripped through the Spanish side in extravagant style. One Frenchmen helped our cause, but I'll let you watch the highlights below to find out who.
View the match highlights by clicking here
We travelled back home after our triumph in Europe to face an even tougher opponent. Chelsea may have struggled in the league, but their quality was undeniable. However, none of these big stars turned up on the day as my boys thrashed Chelsea 3-1 at Stamford Bridge. Anconetani was sensational and my 19 year CM, Tinga also started to show some potential.
September 2016
You know what they say, all good things must come to an end. Well my boys managed to avoid this for two further matches in September. First of all Middlesborough took a 3-0 thumping at Saint James Park, then we travelled to Palermo and beat the Italians 3-1 in the opening Champions League group game. The winning streak ended at Wolves as they held us to a 1-1 draw, but was soon forgotten when we beat Manchester City away from home in the League Cup third round. September ended with a Sanogo swansong, the striker scored three goals to help us beat West Ham 2-0 in the EPL and Panathinaikos 4-0 in Europe.
October 2016
With the opening two months to a side, Newcastle embarked on a long October. The opening two matches were in the Premier League and provided some real entertaining football. Newly promoted Portsmouth felt strangers in their own home as we won 4-0. That was followed by the demolition of Spurs, 3-0. My wonderkid striker, Marcelo Santos, was really fulfilling the promise of his attributes. But fellow compatriot and rival striker, Fernando, wasn't letting go of a first team place so easily. The 18 year scored against Rapid Bucharest in the 3-0 Champions League group stage win. Sanogo must have felt threatened by my young duo and didn't let the next three games go to waste. The Frenchmen scored six goals in total as we beat Birmingham 5-0 in the league, West Ham 4-1 in the League Cup fourth round and Bolton 1-0 in the EPL.
November 2016
Getting closer to winter and November provided a mental set of fixtures, 8 matches to be exact.The first was at Saint James Park against Rapid Bucharest where my left winger Goetz played very well. That 3-0 victory was followed by four Premier League wins on the bounce. Another amazing run came to an end while playing Palermo in the Champions League. The Italians held us to a 1-1 draw and we suffered the same result against Stoke in the league. November did end on a nice note though, we visited the Emirates and beat Arsenal 2-1 in the League Cup fifth round.
League standings
The league looks fairly promising. Manchester City may prove difficult to shrug off, but we hold a five point lead in first with winter fast approaching.
As for the Champions League, we had an easy draw and battle it out with Palermo for top spot. That three point cushion should be secure after the last game.
Squad stats
After such a good start, there seems to be many names with a +7 average rating. Marcelo Santos has impressed with 9 goals from 5 starts, not to mention Sonogo's 13 goals from 11 starts. These two have been rotated with my youngest striker, Fernando, who has scored 5 goals and assisted 5 from 7 starts. My best centre back is still Danny Wilson, the clubs captain has scored 6 goals from set pieces already. I've also been impressed by Anconetani's 4 goals and 9 assists. To be honest I could go on forever, but check the list below for the full story.
Four long months have passed since I last reported on the clubs finances. We did have £144 million in the bank before the first ball was kicked. Since then Newcastle have made the usual losses and now have £136 million. Not too bad really but I do expect further losses before the end of season jackpot.
Now for the final part, my up and coming fixtures. The next post will take us from December to the end of February. The worst run has to be from the end of December to start of January, where the toon are scheduled to play Liverpool, Aston Villa, Man City, Chelsea and Man Utd. Ouch!
Well that is all for today's update, I hope you enjoyed the post and thank you for reading. I did have hopes of posting some sort of a video diary, but due to bad quality and it just not coming out right I've postponed this for another day. Anyway, please feel free to comment below and I'll see you next time.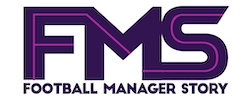 Subscribe to our Newsletter