Hey guys, I hope you all enjoyed the Champions League final. I was hoping for an English win at Wembley, but Barcelona were simply brilliant. The match featured Manchester United's industry against Barcelona's flair and United couldn't handle the pace. This leads me into a very important post, its the end of season number six. During my last post Newcastle were walking it in the league, through to an FA Cup fifth round replay and looking set for the Champions League quarter-final after beating Juventus away.
With the League Cup back in my cabinet alongside a Euro Super Cup and Club World Championship, Newcastle could complete a clean sweep. Will the toon army do it in style like last year matching Barcelona's flair from last night…or will we have to rely on a sturdy industry type football illustrated by United. Either way, the season is heating up and you've joined me at the perfect time. Get a coke, coffee, tea, what ever you drink and enjoy as I bring you the 2016/17 season finale.
Premier League results – March to May
We arrive at the last three months and not much is needed in the league after our outstanding early form. However, I did need to find a way of balancing form with fitness for the other competitions which is shown by Newcastle's inconsistent form. Rather than discuss each individual result, I want to explain a few injury problems that have brought about some major setbacks. During the end of April I lost Paloschi with a pulled hamstring (3 weeks out), Anconetani with a twisted ankle (3 weeks out), Gaitan with a gashed arm (5 days), Jaap Haan with bruised ribs (7 days), Constantino with a bruised thigh (7 days), Harry Goetz with a pulled hamstring (3 weeks) and Marcelo Santos with a pulled hamstring (3 weeks.) Not to mention Thiago has been out since February and set to miss the whole season with a broken leg.
Now you may be thinking big deal, I've had worse. Well its not the length of injuries but the timing. A lot can't even begin training for three weeks which means they may not be fit for the last few games. If we are to make any finals, I need 100% fit players to give us the best chance, not to mention my form and morale could suffer a major blow. All in all, my players form dropped majorly as a result of these injuries and our free flowing football had been replaced by a rigid kick around the park .:( To summarise, all these players were in the form of their lives before the end of April, but those injuries meant an extended leave from game time and they ALL lost their edge. You can see how these injuries caught up with me during the last two games vs Blackburn and Bolton.
Final Premier League table
Despite a major dip in form, my boys won the league with ease. Not as convincing as last year, but those pesky injuries thwarted our campaign towards the end and have made my job very hard in other competitions.
FA Cup results
I left you last post with a draw at the Eastlands against Manchester City. The fifth round replay was a tight affair, but Paloschi became the difference in a 1-0 win. My sixth round opponents were Everton, but they never matched up to us at Saint James Park. Sanogo carried on his brilliant goal scoring form to hand us the 4-2 victory.
The semi-final brought about some deja vu as my League cup quarter-final opponents, West Ham, popped up in the draw again. The last match was well fought and a tough win, this FA Cup semi-final was no different. The opening exchanges saw Newcastle take the lead, then lose it and go 2-1 behind before Musacchio levelled the playing field all within the first 13 minutes. Then Paloschi popped up to give the toon back their lead before Kakuta made doubly sure and the match finished with a late West Ham goal. 4-3 to Newcastle and I really needed to lye down after that one. My final opponents are Liverpool, but we'll see that match at the end of my post…just like keeping you in suspense.
Champions League results
First Knockout round vs Juventus
You may remember me leaving the previous post with a 3-1 first leg victory over Juventus at Stadio Delle Alpi. The second leg wasn't as straight forward. After using a defensive strategy in the hope to soak up some pressure and score on the break, Juventus smashed two first half goals past Mainatti. Feeling a little shocked and worried I switched to a counter strategy, brought on some key players like Dardouri and crossed my fingers. The second half saw my boys go on a rout, Santos and Dardouri scored while Wilshere completed the match with a hat trick. 5-2 on the night and 8-3 on aggregate.
Quarter-final vs At.Madrid
At.Madrid were my quarter-final opponents last season, a tough team to beat but certainly doable. The first leg, at home, went fairly well as Newcastle dominated possession. We just failed to make chances pay and scraped a 1-0 lead. Going into the second leg a bit more confident my boys scored an early goal to settle any nerves. We then conceded an equalizer but struck back straight away. 2-1 on the night and 3-1 on aggregate (exactly the same aggregate score as last year.)
Semi-final vs Barcelona
The team everyone fear, but also the team everyone want to beat. Barcelona may be without Pep Guardiola on my game, but Aguirre has done a fantastic job in his absence. For the first leg away from home, I opted for my 4-5-1 and counter strategy. Using a deep defensive line, narrow width and slow tempo should help nullify Barcelona's threat and give me chances on the counter. This seemed to work as Barcelona hit a brick wall with every attack. The game finished 2-1 courtesy of a late own goal, the only negative was Paloschi's pulled hamstring and the striker was to miss the second leg. This didn't seem to matter though as Newcastle outplayed the Spanish giants. We won 2-0 at Saint James Park to knock out Messi and co, the aggregate score told the full story as we won 4-1.
So far we have won the league title and survived an injury scare to reach both the FA Cup and Champions League finals. With the players dropping form in the last few league games and just getting back to full fitness, a challenge awaits. We'll start with the FA Cup final against Liverpool.
FA Cup final – Liverpool vs Newcastle
Venue: Wembley
Attendance: 90,000
Starting line up: Mario Mainetti – Salvatore Pepe, Simone Costantino, Danny Wilson, Peter Kalu – Jack Rodwell, Mondher Dardouri, Luiz Hernandez – Matias Anconetani, Nicolas Gaitan – Yaya Sanogo
Team talk: For the fans!
Although I had an almost fully fit squad to select from, a lot of the key players were lacking form. Sanogo had gone off the boil over the last two weeks, while Gaitan and Anconetani had played just a few games after their injuries in preparation. Marcelo Santos had just come back from injury and warmed up the bench, but Paloschi will be out for few more days yet. On the other hand, Liverpool started with Torres and Gadi upfront, with Ashley Young and Marin on the wings. A deadly combination, but not one to stop me playing a standard strategy.
Newcastle came flying out of the traps at Wembley, the first goal was scored after just one minute. Rodwell went short with a  free kick to find Hernandez who played a deathly ball between the Liverpool centre backs for Sanogo to slot home. (click here to see video highlights.) A perfect start! The rest of the second half was a different story though as Liverpool started an onslaught. Ashley Young came tearing down the wing time and time again while Torres clipped the woodwork twice. Newcastle were lucky to see the half out with a clean sheet in tact.
Half time score: 0-1
half time team talk: For the fans!
The second half started quietly with neither team wanting to risk their precarious position. Hernandez looked up for the fight today, playing through balls left, right and centre, but Sanogo fluffed a couple of golden opportunities. On the 55th minute Torres made a darting run to catch Young's through ball, he struck towards goal but Mainetti pulled off a stunning save. Realising a few tired legs I substituted Kakuta for Gaitan and Wilshere for Anconetani on the 67th minute. Both wingers made an instant impact, Kakuta sprinted with the ball past a few players in red before crossing to the far post where Wilshere couldn't direct the header. My last substitute was made on the 72nd minute as Sanogo made way for Marcelo Santos. While the Spaniard made no impact, the game finished on a lull and Newcastle lifted the FA Cup for a second consecutive season!!
Full time team talk: Congratulations!
Man of the match: Luis Hernandez
Match stats
Video highlights: Click here to watch
Earlier I mentioned the real life Champions League final and how it was Barcelona's flair against United's industry. Well my side showed both these qualities today. At times we looked Barcelonaesque….but for the most it was about hard work, organisation and an iron clad defence. Liverpool will feel hard done by, but in a close match I'm glad we came out on top. Let's hope we could continue this into the Champions League final!
Champions League final – AC Milan vs Newcastle
Venue: Amsterdam ArenA, Amsterdam
Attendance: 51,628
Starting line up: Mario Mainetti – Micah Richards, Simone Costantino, Danny Wilson, Peter Kalu – Jack Rodwell, Mondher Dardouri, Luiz Hernandez – Matias Anconetani, Nicolas Gaitan – Yaya Sanogo
Team talk: For the fans!
This match featured almost exactly the same tactics and team selection as the FA Cup final. All that changed was a counter strategy instead of standard and Micah Richards replaced Pepe as I felt like we needed a more experienced head. The big news comes with AC Milan's team, which looks very good. Although their strikers aren't prolific, they are hard workers and lethal in the air. In Alexis Sanchez they have a player on form with plenty of pace…he will be tough to watch due to his free role just behind the strikers. Then their midfield three is incredible, my old pal Afellay links up next to Rakitic and Flamini who all have amazing attributes. Before the match I was expecting an easy win, but after examining the team I should be worried.
My pre-match jitters weren't calmed early on as Alexis Sanchez squandered a chance. AC Milan kept pushing forward with Rakitic the main orchestrator. The playmaker hit a wonderful looping pass to Afellay who skinned Wilson then hit the side netting. It wasn't until the 29th minute that the deadlock was broken. Milan's right back Papastathopoulos crossed low to Helmes who chested the ball down and hit it on the half volley into the top corner (click here to see goal.) I couldn't have wished for a worse start, the main problem seemed to be Alexis Sanchez. In his free attacking role, the Chilean was impossible to mark and pinged the ball around without mercy. This continued until the 40th minute when Newcastle finally found possession. Wilson played a long ball forward to Sanogo who's first touch was sublime, the striker charged forward muscling past Boyata. Unfortunately Goncalves the Milan keeper read the situation well and smothered the ball at Sanogo's feet. The half-time whistle blew and I could feel the Champions League falling through my finger tips.
Half time score: 1-0
Half time team talk: I expect more!
Half time tactical strip down: After seeing Sanchez rip through my side, I knew something had to change. So I decided to drop Jack Rodwell back from CM to DMC, this way he'd be matched up against Alexis Sanchez and could hopefully nullify the threat. In addition to the formation I also adjusted my strategy from counter to standard. I also told my players to not only tackle Sanchez hard, but close him and Afellay down. We needed to stop these two before they could work more magic. Below is a screenshot of my formation for the second half…let's hope it can make a difference.
With my tweaked formation in place, I pressed 'play'. The second half kicked off and I held my breath, we had to improve for the last 45 minutes and we did just that. On the 49th minute Sanogo ran at Milan's back four, having a crack from 25 yards out was too ambitious though and the keeper saved with ease. Five minutes later and Gaitan had the ball on the centre circle, he played a looping pass to put Anconetani in, but the Argentine could only hit the side netting. AC Milan came back from this with an attack of their own, Rakitic played Sanchez through who struck first time…but the crossbar saved me again. Newcastle were still missing something, so I made a couple of changes.
62nd minute substitutions: Kakuta on for Gaitan and Wilshere on for Anconetani.
Both substitutions were inspired as the toon army seemed to find an extra pair of legs. Sanogo caught onto Wilshere's through ball with 15 minutes to go, he skinned Boyata and hit a venomous shot…but the cross bar came to Milan's rescue. Then there was a goal on the 80th minute, was this what we needed? Or was it game over? A great corner had been whipped in and AC Milan's Alexis Sanchez had tapped the ball across the line…BUT it was from my corner, that's right my friends Alexis Sanchez scored an own goal! (Click here to view goal.) Game on with 10 minutes to go!! AC Milan struggled to find their feet after my equalizer and Newcastle started wave after wave of attack. On the 85th minute Kakuta skinned his way to the byline and crossed low, Sanogo threw himself at the ball risking life and limb…and the ball trickled across the line, a brave finish and so late on! (click here to view goal.) That was it, we had come from behind to beat AC Milan and win the Champions League for a second consecutive season!!
Full time team talk: Congratulations!
Man of the match: Yaya Sanogo
Match stats
Video highlights: Watch the match highlights here
Wow that was one hell of match, late goals and super subs made the difference. We have completed the quadruple for a second year running despite our performances been very different from last season. We're almost their guys, I just need to share a few more things so bare with me…you'll want to see the last part believe me. :)
I think the squad stats screenshot says more than I could write so here you go. Simply sensational from the entire squad, everyone played their part from Sanogo's 45 goals to Garcia's cameo appearances at right back.
Finances – I want £100 million but did I get it?
After all the prize money, sponsorship and TV revenue Newcastle United have….£94.4 million in the bank. An incredible achievement and although this will drop slightly during the off season, I can see it increasing come next season…the reason is coming below my finance report. :)
Tottenham offer £11 million for Nicolas Gaitan
This bid was too good to turn down, Gaitan is now 28 and losing value quick. I signed the Argentine back in 2011 for £3.7 mill from Benfica. The winger has served Newcastle well and leaves for a £7.3 mill profit.
Manchester City offer £50 million for Alberto Paloschi!!!!
That's right, you haven't misread and I was shocked myself. Two days after the Champions League final City boss, Flores, came calling for Paloschi and I snapped his hand off. The Italian has been amazing for me since joining back in 2011. He's scored 91 league goals and cost me £4.9 mill. That's a gigantic profit of £45 mill!!! Paloschi is amazing and a player I'd usually keep, but due to my Y2G system and the size of that offer, how could I refuse.
Well that is all for 2015/16, its been a real ride and I hope you've enjoyed it. Next time we'll be looking at pre-season where I'm on the hunt for a young right and left winger. Until next time please feel free to comment and thank you for reading.
PS. Don't go thinking I forgot your profiles Vaibhavc. Click on the names to see their screenshots, unfortunately I couldn't find David Beckham but Van Der Sar is a GK coach. Ciaran Clark, Wayne Rooney and De Gea. Apologies to MRDNRA as James Forrest isn't on my game.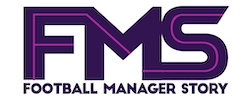 Subscribe to our Newsletter