Hey guys, welcome back to the North East for my FM 2011 Newcastle story. During the last post you read on as Newcastle completed the quadruple in style and hit it rich. After such an amazing season, I am left to ponder what next and how can I maintain such a level while making money. The answer is easy, sell, sell, sell at the right time. I just hope we have done so during this pre-season. Today I will reveal all my transfer action and the usual report on finances.
Every new season begins with hope and the dreaded board expectations. These have become a formality of late, the board are demanding a 'title challenge'. To help me achieve this the board are also offering £58 million for transfers and £260K a week extra for wages. Not that these will matter as I want to lower the wage bill and make money on transfers. Media and pundits alike still don't class Newcastle as the dominant force of English football, this is shown in the fact I'm second favourite for the title behind Man City.
Last season saw me make a profit of £8 million in the transfer market, excellent work considering I spent a total of £56 million. My keen eye for finances has paid off big time, as the clubs valuation has almost doubled since last year. We have moved from 16th in the worlds richest club listings to 6th. NUFC are now worth £308 million, that's more than Chelsea and just £29 million off Manchester Utd. I am desperate to hit top spot one day.
OK lets move onto what really matters, transfers! We'll start from the back and make our way forward in accordance to player positions. First on the list is Mario Mainetti my new goalkeeper. With Enyeama hitting 33 years of age, I had to find a capable replacement. Mario was a snap at £4.5 million from German side Koln. My coaches rate his current ability as 3.5 stars and potential ability as 4 star. The 21 year old is said to have enough potential to be better than Enyeama.
Now we'll take a look at the left back position, I was in a hurry to offload Kieran Gibbs. The Englishman is average but not my favourite player so I decided to offload him and bring in a younger, better replacement. Simone Costantino joined Newcastle for £16 million from Torino. I have been scouting the Italian for a few seasons and believe he can be the best left back around. My coaches rate him as CA 3 star and PA 3.5 stars. They also believe he can be better than Pereyra who was brilliant last season.
With Micah Richards about to turn 27 and Danny Simpson leaving the club on a free transfer, I needed to find some replacements. I already have Haan who is been adapted for this role, but he's not quite ready. Therefore I decided to invest in two right backs, the first is Spanish and signed for £3.9 million. Martin Garcia entered Saint James Park from Napoli and is 19 years old. My coaches believe Garcia has a current ability of 2 star and potential ability of 3.5 stars, they also rate him as potentially better than Richards. My second right back is Salvatore Pepe signed for £4 million from Inter Milan. This 19 year old is rated as 2.5 star current ability and 4 star potential ability. His natural position is centre back which should be adapted, but my coaches believe he'll be better than Danny Wilson.
Let's move onto central midfield, we'll do this in a few sections. First off my backup signings, the players brought in to cover and act as potential profit in the future. We all should know Thiago, the Spanish attacking midfielder. Well he has rotted in the reserves at Man City for a few years and I snapped the 24 year old up on a bosman. His attributes are poor, but I believe this can be rectified with first team football. I also signed Portuguese midfielder Adrien for free from Palermo, at 26 years old he can do a job in my supporting midfield role. I will sell both these midfielders within 1-3 seasons for a profit.
Now we'll look at midfielders bought for my youth to gold system. With a lot of CM's departing Saint James Park, I felt now was the perfect time to buy great young players for the future. You have already seen Tinga, the 17 year old Brazilian wonderkid. He joined from Cruzeiro for £1.6 million and won't play much this year. I'd like to offer Tinga out on loan, but we'll see what happens. My latest signing is defensive midfielder Filippo Perotti from AC Milan. The 17 year old was purchased for £2.4 million and immediately sent out on loan to Rotherham. Perotti could be my long term replacement for Rodwell when his time is up.
Now for my last midfielder and as always I've saved the best till last. Mondher Dardouri will be a key player from day one and still has room to grow at the age of 20. Signed for £11.25 million from Auxerre the midfielder is rated as current ability 3 star and potential ability 4 star. Dardouri will be switched between advanced playermaker and supporting midfielder till I know which suits him best.
We're almost there guys, just one more signing to reveal and guess what, he's another striker. I know I don't need more, but the potential profit from this transfer is great. Besides, Sanogo is demanding massive wages and I'm stuck for what to do with him while Paloschi only has a few years left, tops. Therefore Diego Sanchez entered Saint James Park from Cruz Azul for £2 million. The Mexican is rated 3 star for potential ability and seen as potentially similar to Sanogo.
To summarise I spent £45.5 million on new players. Looking through the list I'm delighted with my Y2G systems progress, it seems to be working and the future is gold if these signings can fulfil their potential.
I'm sure you're thinking, how could he spend so much while trying to make the club rich. Well below is your answer, we raked in £73 million from player departures. A lot leaving Saint James Park and some good players too, but I had no choice because selling them now made the best profit. To illustrate this I have added the profit made on each player from when they were bought to their end sale value. I am delighted with the results. Not to mention the improved wage bill, which is now almost as low as I can possibly get at around £1.07 million per week.
You've seen all my new signings and the players I waved a sad farewell too. So let's see how that effects my squad list. 26 players in total not to mention a few more youngsters on loan and in the reserves. My squads average age has dropped too, its now 20 years old.
I think we're well manned and have a great set of players. Pre-season went well, and my first test came in the Community Shield against Manchester Utd. you can see the match highlights below.
A great start to my new campaign. Dardouri seems to have settled straight away with an outstanding performance while Sanogo's hat trick left me wanting to secure the forwards future no matter what the costs may be.
After last seasons Champions League final I had £57 million in the bank. During the off season this dropped by around £25 million, due to no income. However, with the great return we made on transfers the bank balance now shows £61.5 million. During this time last year the bank balance was just £5.6 million so this is testament to the massive improvements we've made. I have also reduced the wage bill by almost £500K a week from what it was at the start of last years pre-season. My transfer action is heading in the right direction too, we made a profit of £8 million on last seasons transfer action. This year has seen a profit of £27.5 million on transfers already. NUFC are finally heading in the right direction.
Well that is all for today, thanks for dropping by and please feel free to ask any questions below. I hope you'll join me next time as the toon army embark on their 6th season. Until then thanks for reading and I look forward to your comments as always.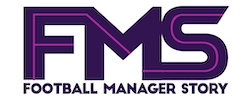 Subscribe to our Newsletter