Hey guys and welcome to the end of season number five. During my last update Newcastle had secured the League Cup and attained the advantage for a fourth consecutive Premier League crown. With a quadruple hanging in the balance and my finances tipping towards green, today's post could be a long one. :) We'll start in sunny old England and check in on my Premier League campaign.
Premier League results and table
With the title all but won, I just needed to maintain our great form. We did this with ease, winning 9 and drawing 2. I even managed to field my youth during the last 4 games. Certainly glad I did experiment as I learnt a lot about the future stars of Newcastle. My striker Santos has developed well and looks ready to play first team football soon. My 18 year old left winger, Goetz, has spent the season on loan with Doncaster. He made an early return and scored a hat trick on his Newcastle debut against QPR. Then finally, Hernandez has played almost every game in place of the departing Afellay. This Spaniard is a real wizard of the ball and I hold high hopes for the 18 year old.
I love drawing out suspense and then making my big reveal, but lets face it, we all know what the league looks like. Newcastle finished top on 100 points and 18 clear of Manchester Utd. A wonderful season that saw just 22 goals conceded and 93 goals scored. I couldn't have wished for much more and I'm delighted to have won my fourth consecutive Premier League crown.
FA Cup results
We pick up the FA Cup in a quarter-final tie against Swansea. The Championship side travelled to Saint James Park and I couldn't see us losing. Fixture congestion forced me to use a very young side, which was a bonus in my eyes. The youngsters are more than good enough to win and should be fitter as well as more  motivated. This seemed to be the case as 18 year old Santos stole the show in a 2-0 victory. The scoreline was kind to Swansea as Newcastle dominated and progressed to face Manchester City in the semi-final.
Manchester City fielded their best eleven as did I. But only one side turned up on the day as Wembley was treated to a master class in scoring. Wilshere opened the show, then Danny Wilson added a further two from set pieces. The match was also lit up by Gaitan's strike and finished off by Sanogo. This resounding 5-0 victory sounded our battle cry for the final, hopefully Arsenal are quaking in their boots. :)
FA Cup final – Newcastle vs Arsenal
Newcastle starting line up – GK: Enyeama – DR: Richards, DL: Pereyra, DC: Wilson, DC: Kalu – CM: Rodwell, CM: Verratti, CM: Hernandez – RW: Wilshere, LW: Gaitan – ST: Paloschi
With the League Cup and Premier League title already stacked up, today could turn our double triumph into an amazing treble. Arsenal fielded a 4-2-3-1 with the likes of Van Persie, Nasri, Ramsey and Chamakh. I decided to play a high defensive line but keep the play narrow and at a slow tempo. My 4-5-1 was accompanied by a counter strategy that has seen the lads hit lethal form of late. Before the highlights, I encourage you to read the starting line up above this paragraph. You can view each players profile by clicking their name.
The performance of champions, that is what I'm calling this. The opening goal summed my team up, beautiful swift passing and a team understanding beyond any other. The second was testament to Danny Wilson's season as he powered his header home, the game looked dead and buried until Arsenal's second half goal. Even then my side were far superior as Gaitan's mazy run finished at the feet of Paloschi to score his second. Anconetani rubbed salt into the Arsenal wounds after finishing another brilliant piece of team football. 4-1 to Newcastle and the treble is complete, most pleasing has to be our 32 shots to Arsenal's 10. ;)
Champions League results
The ultimate trophy a club can win, and by far my favourite competition. We left off with Newcastle drawing 0-0 in the first leg of the First Knockout round against Sevilla. The second leg was a close affair saved only by my two magicians upfront. Paloschi scored the first and then his replacement, Sonogo, scored the second to win 2-1. We were drawn against Atletico Madrid in the quarter-final, a good side but one I'd expect to beat. We walked away 3-1 aggregate winners and Paloschi claimed the plaudits yet again. If Arsenal weren't sick of me yet, they would be after our semi-final encounter. We thrashed the Gunners 4-1 on aggregate as ex-Arsenal boy Jack Wilshere lit up the European stage. We were there, the Champions League final and our opponents………REAL MADRID!
Champions League final – Real Madrid vs Newcastle
After facing Real Madrid during the group stages, this match was in the balance. We were thrashed at the Bernabeu 4-0, but played extremely well later in the year at Saint James Park and beat Madrid 2-1. Real were favourites to win the Champions League, but I fancy my chances based on recent form. I'll present the final in exactly the same style as Johnny's Europa League final. I have taken notes and will share my thoughts chance by chance. So here it is, the Champions League final…haway the lads!!!
Venue: Estadio do Sport Lisboa e Benfica, Lisbon
Attendance: 65,647
Starting line up: Vincent Enyeama – Danny Simpson, Danny Wilson, Mateo Musacchio, Marcos Pereyra – Henri Coezy, Jack Rodwell, Ibrahim Afellay – Matias Anconetani, Nicolas Gaitan – Yaya Sanogo
Team talk: You can win this!
This is Newcastle's third Champions League final in five years and Real Madrid's second. My squad isn't as strong as I'd like, with the FA Cup final played just three days ago a few players are fatigued. Wilshere, Hernandez, Paloschi, Kalu and Micah Richards are forced to watch from the bench. While Madrid boast such talent as Ronaldo, Benzema, Higuain, Casillas, Ramos and Ozil. I decided to use both Rodwell and Coezy who are more defensive midfielders to deal with the Real threat. My 4-5-1 was accompanied by a counter strategy, very deep defensive line, very narrow width and very slow tempo. Enough build up, lets see how the game went.
2nd minute – Newcastle have a throw in from the left. Musacchio finds Sanogo on the edge of the area who passes to an unmarked Afellay. The Dutchman cuts inside, dribbles across the edge of the area (SHOOT, SHOOT!) Afellay lines up with the Madrid goal, he unleashes a fierce 20 yard screamer…its in! Afellay sends me into a frenzy! (click here to open the video)
9th minute – Enyeama's goal kick is collected in midfield by Cristiano Ronaldo who passes short to Diarra, then forward to Higuain. The Argentine skins Musacchio with ease and advances on the Newcastle goal. The ball is then played wide left to Ronaldo who cuts inside and strikes from all of 30 yards…well wide! (Phew.)
13th minute – Newcastle create mayhem with their passing game as Gaitan advances on Real Madrid's area. The left winger crosses low but Marcelo intercepts well…wait!! Anconetani comes from no where, steals the ball away and slots home from 6 yards. Marcelo must want the ground to open up and swallow him whole, I don't mind though. 2-0 to the toon! (Click here to open video.)
17th minute – Real Madrid look for a response with Benzema down the right flank. A beautifully weighted pass finds Higuain in Newcastle's area who plays it first time into the box. Ozil meets the cross with a thunderous volley from 7 yards…but Enyeama shows amazing reflexes to parry the ball away.
21st minute – Another forward run from Higuain sees Wilson sliding in, the ball is cleared to Bernardo who makes a darting run at Newcastle's back four and slots Higuain through on goal. Wilson mistimes his second challenge taking Higuain down. (Please don't be red!) The referee flashes a yellow card to Higuain's disgust, it seems Musacchio was actually covering around the back making him the last man and not Wilson.
22nd minute – The resulting free kick is taken quickly by Bernardo who finds Higuain 30 yards out. He shoots first time and the ball fizzes towards Enyeama who parries to safety and Wilson clears.
27th minute – Real pass across their back four trying to find a way through Newcastle's midfield. Bocchetti hits an amazing 60 yard pass for Benzema to chase down the right wing. Pereyra can't quite match Benzema's pace as the forward crosses. The looping ball is met by Danny Simpson's head, but falls short to Diarra who drives the shot low and hard…Enyeama stretches to his left and keeps the game at 2-0.
Half-time score – Real Madrid 0 – 2 Newcastle
Half-time team talk – Pleased.
All is well so far, the possession is almost 50/50, but Real are struggling to break Newcastle down. Drawing the opposition onto us works well as my forwards can exploit any gaps left behind. Unless Madrid can make a moment of magic or get lucky, I think we've got this under control.
51st minute – Newcastle's failed free kick launches a blistering run from Ozil. He tears down the left wing and passes to Higuain 18 yards out. The Argentine doesn't connect properly and shoots wide.
57th minute – Diarra hits a screamer from all of 35 yards, its destined for the net but thumps against the crossbar. (OK I'm starting to sweat.)
67th minute – Anconetani intercepts a loose pass and charges forward leaving two Madrid defenders against two Newcastle forwards. The winger does a one two with Sanogo and finds the striker again. Sanogo is through one on one with the keeper…but the angle is too tight and Casillas parries away with ease. The ball drops to Gaitan 5 yards out (he can't miss!!) Casillas scrambles across the goal and gets a finger tip to divert the shot wide.
71st minute substitutions – Kakuta on for Gaitan, Hernandez on for Afellay and Paloschi on for Sanogo.
79th minute – Hernandez plays the ball to Kakuta who runs into space towards the byline. The winger crosses low towards Anconetani who is arriving at the far post, the Argentine can't miss and scores from close range. Brilliant play from the substitutes. (Click here to open the video.)
81st minute – Hernandez slides a beautiful pass between the Real Madrid centre backs as Paloschi runs in and strikes a low, hard shot…Casillas dives but its in!! 4-0, a great move and the perfect goal. (Click here to open the video.)
Real Madrid tried to break our back four down over the next 10 minutes but to no avail. Newcastle held out and won the Champions League final 4-0!
Full time team talk: Congratulations!
Man of the match: Matias Anconetani
Match stats
Wow!! What an amazing match and probably the best of my FM career. The tactics were spot on and every single player made a difference. To win 4-0 against one of the best teams in the world and on the biggest stage is just incredible. Ow, did I mention we won the quadruple…yey!
Seasonal squad stats
After the most amazing season lets see who made a real difference. Danny Wilson may not be worth £26 million, but his 13 goals from set pieces have been invaluable this season. The centre back managed an average rating of 7.48. My best striker was Sanogo with 28 goals while Paloschi followed in close behind on 18. Anconetani looked lethal from the right this year with 16 assists and 6 goals, the Argentine is a true wonderkid. While Pereyra has a lot more PA than CA, he still managed an average rating of 7.21. However, Hernandez boasts the most talent for the future, at just 19 years old the CM assisted 13 times and scored 8 goals. The future really is bright for NUFC.
End of season finances – I'm optimistic!
The time has come to evaluate my finances for the season. Before I reveal the clubs current balance (after Champions League final,) let me give you the run down of our income since the last post. I earned a lot of money just for progressing through each round of the Champions League. Making £7 million for winning the final sums this up. I also received £20 million for Champions League TV revenue, £16 million for winning the Premiership and a further £27 million in sponsorship money. Those were the big earners, now onto expenses. Well you have the usual wages and general maintenance along with monthly transfer instalments. But I also paid around £15 million in player bonuses. Remember my balance at the end of February was £5.2 million in the red, so what is it now……..A whopping £57.6 million resides in my bank balance. This is a staggering amount and way more than we've ever seen before. Obviously this sum will fall during the off season as income turns to zero and the players wages alongside usual expenses are still around. But I only expect to lose around £25 million and that leaves me in the green by about £30 million come pre-season.
Well that is it for today's post, I hope you enjoyed the read and will be back for pre-season. I have already started making waves in the transfer market and believe me, you won't want to miss that. :) Thanks for reading and I look forward to your comments as always.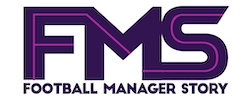 Subscribe to our Newsletter