Hey guys, thanks for joining me in another Newcastle United update. During the last post, you watched on as the toon army produced some stunning results from August to November. We were top of the league by two points, but this didn't justify our form. The Champions League was looking like a breeze and so too the League Cup. With winter approaching could I continue this form and our trophy haul from last year? Well read on and find out as the Champions League, Premiership, League Cup and Club World Championships reach the make or break months.
I want to start today's post with some transfer action, not much but one player left Saint James Park while another is due to join in 2017. Firstly the player leaving, Sergio Araujo has served me well since joining for £1.7 million back in 2010. However, the club has two better strikers in Paloschi and Sanogo along with three potentially better options waiting for first team experience. It only made sense to sell the player that has fallen behind in a fast moving club. I was hoping for around £10-15 mill, but due to Araujo's lack of football, no one would offer this. Instead I accepted £7.25 mill from CSKA Moscow, still a £5.5 mill profit so I'm fairly happy.
After the Brazilian clubs added their new youth, I had a scout around and found one very talented young man. Melo is just 16 years old and looks like a future star for my defence. I will pay Flamengo £1.3 million for his services, but Mello's well worth it. Bring on 2017 :)
Club World Championships
I don't want to spend long on this competition, always great to get another trophy but the European sides always dominate. My semi-final clash against Melbourne Victory was a one sided affair finishing 4-0. Marcelo Santos has shown his skill once more and by clicking on the strikers name you can see his updated profile.
The final pitted Newcastle against Argentine opposition in Estudiantes. Another easy game saw my lads dominate possession but fail to score in the first half. After a dressing down we started hitting the target during the second half. Jack Wilshere scored a stunning goal either side of Paloschi's opener and Hernandez's scorcher. A fantastic 3-0 victory and another trophy to enter my cabinet.
Premier League results – December
A lot of foreign players get baffled by the lack of a winter break in England. Well not my foreign players, they seemed to relish the freezing conditions and snow ridden pitches. We started December with a Sanogo brace and 3-1 victory over Stoke before beating West Ham at Upton Park 2-0. Next up a trip to Old Trafford and a match we expected to draw, however, Sanogo scored yet another brace to secure the 3-1 victory. Hernandez played brilliantly yet again with a stunning finish (seriously, click on the Spaniards name, you'll love his profile.)
December ended with two more victories against Blackburn and Fulham, but saw Birmingham ruin our new year holding my side to a 1-1 draw. Yaya Sanogo has been simply stunning this month bagging himself 7 goals.
Premier League results – January to February
We put that disappointing draw at Saint Andrews behind us for the new year beating Everton 5-1. Sanogo scored four before Wilson headed home from Anconetani's corner. I then decided to start using Paloschi more often as I wanted big bucks for the Italian come next season. What followed was amazing as Alberto Paloschi and Sanogo battled it out to be the clubs top goalscorer.
Paloschi scored a hat trick as we beat Wolves 3-0, then Sanogo replied with one of his own as we beat Middlesborough 5-0. Bristol City next and a rest for both strikers, yet we still won 3-0 thanks to my younger stars. Paloschi continued where he left off with another hat trick against Wigan, then Sanogo replied with a goal in our 2-0 win over Spurs. My Italian striker didn't take this lying down though, he had the last laugh in a 1-1 draw at the Emirates. Then my side were fortunate to finish with a 1-0 win at Saint James Park against Manchester City.
With Sanogo and Paloschi playing out of this world, the league table is quite predictable. Newcastle lye top on 72 points, eleven clear of second with two games in hand. The title is all but over and just as all seems perfect, cue the bad news. My summer signing, Dardouri, has struggled to settle in the area and expressed a desire to leave. I granted the midfielder a 1 month leave of absence to rectify the problem but no such luck. Dardouri has requested to be put on the transfer list and I accepted…hopefully he will change his mind before interest is shown, but I'm not optimistic. Such a shame as he's so talented. :(
FA Cup results
After winning this competition last year, I had high hopes for a repeat performance. The third round saw us thrash Wolves 3-1 away from home before we drew Championship Watford in the fourth round. This tie saw a very young squad including a few 17 year old's progress 2-0. My good fortune ended with an away draw to Manchester City in the fifth round. That tie will be decided in a replay at Saint James Park. My centre back Kalu was mainly to thank for not conceding more goals against City, but I could do without the extra game.
Champions League results
After blitzing the early group games, my side qualified with a few matches to go. This led to a weaker than usual starting eleven for the final group game. We still beat Shakhtar 3-1 as Marcelo Santos continued to impress. We finished the group stages on 16 points dropping just two.
The First Knockout round pitted me against Juventus. Ex-Newcastle stars Khedira and Dudu made the starting XI for our away tie, and it was nice to see them doing well. Thankfully not too well though as both players made no impact, the game finished 3-1 and effectively won us the tie.
League Cup results
Back to my lucky charm, the League Cup as we were searching for a fifth consecutive trophy. After beating Chelsea in the third round we've enjoyed easy opponents so far. The quarter-final brought about a sticky and dramatic tie though. West Ham fought hard, but went down 3-2 at Upton Park. Anconetani and Santos were the heroes, this didn't change for the semi-final first leg against Leicester either. We won 5-1 at Saint James Park and then 3-0 away from home, setting us up for a sixth consecutive League Cup final.
League Cup final – Newcastle vs Man United
Manchester United are a weird team to face in my game, sometimes they turn up and are impossible to break down then other days I'll walk straight through them. With this in mind, I decided to take any advice offered from my back room staff. During the pre-match advice a 4-4-2  formation was suggested, something I haven't used all season. With the team growing stronger I've found this formation recommended less and less, but decided to accept the advise. This could make or break my final, and was accompanied by a counter strategy. With Sanogo and Paloschi starting upfront, we had the two most in form strikers available. Did they make the difference? Rather than write about the match, I'll let you decide by watching the highlights.
What a wonderful game, I may not be saying this if we'd lost 4-0 :) But seriously my more attacking players were simply sensational and Paloschi just pipped Sanogo to best striker. However, man of the match goes to Jack Wilshere with a goal and two assists. The League Cup may not have been ours without his display. By the way, I was confirmed as an icon at the club after this match. Getting closer to legend status. :)
That is all competition wise, but we still have the squad stats to look over and finances so please stay with me a little longer. Sanogo has become the beast of the North East! Scoring 28 goals from 18 starts, I have never found a striker who ghosts past defenders with such ease. Alberto Paloschi makes up the number two spot with 20 goals from 14 starts, I am hoping to offload the striker for a huge profit soon. Danny Wilson has also impressed me with 11 goals and an average rating of 7.61 while Anconetani has scored 10 goals and assisted 15 times despite a month out with injury. Jack Wilshere has stepped up to the plate this year also with 8 goals and 14 assists. But my favourite as always is Hernandez, Afellay's replacement has improved massively and assisted 19 times so far.
Financially I'm still doing OK, could be better but with £46.6 million things are looking good. We're running the club well and will enjoy a huge jackpot come the seasons end. I think £100 million in the bank is a realistic target for the end of next season.
Almost there guys so I won't talk too much about fixtures. Just that our last EPL matches look quite tough even though I have to rest some stars and offer a chance to fringe players. I just hope the Man United and Arsenal fixtures don't damage the good form.
Well that is it for today's update, thank you all for reading. I feel much closer to everyone since the whole Alex fiasco as a lot of feelings were voiced and as Johnny said, this should make our community stronger not weaker. Please feel free to ask any questions and I look forward to your comments as always. Thanks again for reading guys and adios for now! :)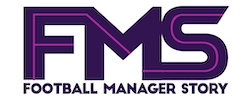 Subscribe to our Newsletter