Hey guys and welcome back to another update from my Newcastle story. During my last post you read on as Newcastle fell just short of a perfect start in the league. The draw against Liverpool still left us top with a handsome lead. Newcastle also progressed well in the League Cup and Champions League. Today's post might be a little long, but is full of action. I have some huge transfers to report, as well as my financial report and all results from December to February. So sit back and relax as I reel off the news from Saint James Park.
Premier League results – December
December was packed full of fixtures, but only five were from the Premier League. We started the festive season more like scrooge than father Christmas, showing no mercy against Portsmouth, QPR or Stoke. Sanogo scored a hat trick as we thrashed Pompey 5-0, then the French forward scored a further three as we beat QPR by the same scoreline. It was then Walcott's turn against Stoke as the toon army marched to the beat of a 4-0 thrashing. Man Utd then brought me back down to earth as we lost away from home 1-0, but this did nothing to stop us thrashing Birmingham 3-1.
Massive moves in the transfer market
The title says it all but before you get the wrong idea, no one entered Saint James Park in January. Part of my Youth to gold system is knowing when to sell a player in order to receive the biggest profit. So lets start with the players that left me during January. In 2012 I signed a Croatian 17 year old called Kanik. This kid signed for £250K from Slavia Prague after I spotted his talent. While the striker has improved after 3 consecutive seasons on loan, I can't ever see him making the first team. Therefore I recalled him from Stuttgart and offered Kanik to clubs for £7 million. Wolves offered £6.5 million, half to be paid upfront and the other half in monthly instalments. I accepted the offer and enjoyed my £6.25 million profit. Next to leave was Araujo on loan, his wages will be paid for and this is with the hope of a permanent move. Last but not least, my central midfielder Khedira. The German is great but I knew rejecting £11.25 million could be costly. The CM is almost 28 and running out of years, now was the best time to sell. Besides, I signed Khedira for £2.4 million a few years ago, making a profit of £8.75 million seemed very attractive.
If you think that's all, you're wrong. I also received some offers after the transfer deadline day, meaning these players will leave in the summer. Caceres has become surplus to requirements after joining us for free back in 2012. After offering the CB to clubs, Sporting tabled a £4.5 million offer. Nice profit considering Caceres is no longer required. Tottenham seemed desperate for a backup keeper and I decided to help them by accepting £2.1 million for Krul, the Dutch keeper is not needed anyway. As always I'm saving the best till last! Ibrahim Afellay will turn 29 before the seasons end, and I needed to consider his departure. The playmaker is my captain and well liked around Saint James Park, so a potential transfer was daunting. I decided to bite the bullet and offer him to clubs for £30 million. AC Milan noticed Afellay's £23 million release clause and offered this in an upfront fee. I literally couldn't reject their bid, but had to accept paying £20K of the CM's wages for the next few years. This didn't bother me as I wanted rid of his £110K wages anyway. Plus I signed Afellay on a free transfer in 2011, meaning a gigantic £23 million profit. I never thought someone would offer so much. :)
As you can see, I have also secured the signature of two new players. Adrien was bought to strengthen midfield and as a potential profit, while Tinga is one for the future. The Brazilian is 17 years old and already holds some ability. Note his great determination and work rate, I hope this is an indication of the midfielders potential. £1.6 million is a bargain if I can develop this gem.
Premier League results – January to February
After waving goodbye to Khedira, a lot more weight fell on Kevin's favourite player, Coezy. The French midfielder would be responsible for my supporting midfield role. The first match in January was a dull one, but successful as Newcastle beat Arsenal 1-0. We then suffered an embarrassing defeat at Stamford Bridge as Chelsea won 4-1. The players reacted well 7 days later, beating Blackburn 5-1 with all credit landing on Kakuta. The next four games went well, we beat Spurs 1-0, West Brom 4-2, West Ham 1-0 and Everton 4-1. Sanogo bagged a further 5 goals from these matches. February ended with a reasonable 2-2 draw away from home to Manchester City. I was delighted to see Hernandez prove worthy of replacing Afellay with two brilliant goals.
Premier League table
Some fine form had  seen Newcastle retain top spot. We have lost just two and drawn the same, I put this down to our great defence. They have been excellent all season and only conceded 17 goals. If I win my game in hand, the gap to Man City will rise again to 9 points. This should be enough to see out the title bar a shocking run of form.
Champions League results
We left this competition in second place and guaranteed a place in the First Knockout round. I could even climb above Real with victory at Saint James Park. The last encounter saw Real thrash my boys and I was looking for revenge. The usual 4-5-1 with a counter strategy was deployed as I looked for victory. Did we get it and top spot to go with?
Not only did my boys win, but we dominated the match in terms of attacking intent. Our 23 shots to Real Madrid's 9 summed the whole match up. Paloschi showed his determination to play instead of the goal machine Sanogo, but I was concerned to see Anconetani injured. The Argentine would miss three weeks and this came at a bad time as Gaitan was out for a similar period.
My Champions League group certainly made for happy reading. We finished top and drew Sevilla in the First Knockout round. One of the better draws, but still a tough opponent. We struggled to break the Spanish side down during the away leg. That match finished 0-0 but I am encouraged by the lads performance and optimistic going into the home leg.
FA Cup results
This competition has been a struggle for me through the years and this year was no exception. The third round provided Premier League opposition in West Brom. My youngsters relished this match though and won 3-1. However, the fourth round drew me to Chelsea in a match held at Stamford Bridge. I used a stronger squad and just missed out on victory after Chelsea's injury time equalizer. The replay was very similar, but Chelsea had no reply to Gaitan's second half goal. Through to the fifth round where yet another EPL opponent awaited. I used a mix of youth and experience against Aston Villa, where Anconetani showed two flashes of genius to win the match 2-0. It wasn't until the sixth round that I've drawn someone below the top flight. I'm hoping to make the semi-final with victory over Championship side Swansea.
League Cup results
My favourite competition, not because of reputation but because we seem to do well every year. :) After advancing through the early rounds, we managed a memorable 3-0 victory over arch rivals Sunderland. Then the semi-final saw us face Manchester Utd, my bogey team!! The first leg was at home and started with a United goal. At half-time I had nothing to lose and told the players 'I expect no less than a win'. My side reacted and performed out of their skins turning loss into a 3-1 victory. After the match Enyeama told the media my team talk turned the match around. :) We held on in the away leg and won 4-3 on aggregate. Liverpool had also made the final and I was confident of a fourth consecutive League Cup win.
League Cup final – Newcastle vs Liverpool
My first cup final of season number five. I really wanted to win this one and show some intent for the rest of 2015. Using the usual 4-5-1 with a cautious counter strategy I was forced to field a young starting XI due to injuries and fatigue. Below I have listed the squad and each players age in brackets, I can tell you the average age is around 22!
Newcastle starting lineup: GK: Enyeama (32) – DR: Richards (26), DL: Pereya (19), DC: Wilson (23), DC: Kalu (17) – MC: Rodwell (23), MC: Coezy (19), MC: Hernandez (18) – RW: Anconetani (19), LW: Gaitan (26) – ST: Paloschi (25)
A very tense match indeed. The two goals you saw didn't come until extra time, in fact it was super subs Kakuta and Sanogo who created our opening. Then Wilson headed home from the ever improving Anconetani's cross. A great 2-0 victory in a match we dominated. The Liverpool keeper, Reina, won man of the match which wasn't a surprise after our 26 attempts on goal.
Squad stats
With Newcastle well past the halfway mark, the squad stats should tell a story. My defence has done well, namely Wilson with 9 goals and an average rating of 7.39. New boy Anconetani seems to be settling on the right wing with 10 assists and 17 year old Kalu has done well as Wilson's partner in defence considering his age. My most pleasing sign is Hernandez continuing to shine and prove his worth as Afellay's replacement. His 5 goals and 8 assists came during big matches. Sanogo also continues to impress with 25 goals from 22 starts.
Finances – keep your fingers crossed
If you read my last post, I mentioned losing around £2 million a month. Well this wasn't helped by the six contracts that needed renewing, all due to expire sometime next season. We took a big hit there, but remember I managed to reel in £18 million due to departures in January. Without these sales and my contract renewals I'd be in the red by around £11 million. But we are actually just £5.2 million in the red. Not too bad seen as I have rid of those annoying contract renewals. Below is my finance graph and this periods finances are boxed in red. You'll see the graph make a big spike up and then back down to the same level. This is my transfer income and then all the contract renewal signing on fees etc. I predict we'll be in the red by around £10 million come the seasons end. But that is before the prize money comes in and my player transfers go through. By the start of pre-season I should have more than £30 million in the bank.
Well that is it for today's post, the next one will take us all the way to season number fives conclusion. Will we win the Premier League, FA Cup or even the Champions League? And how will my finances look come the seasons end? There's only one way to find out, so join me next time and thanks for reading. Please feel free to ask any questions and I look forward to your comments as always.
P.S. Verratti's before and after profiles were requested last post, so here they are. Not much improvement and a little disappointing, but I'm happy considering his lowly cost. :)
Marco Verratti in 2012
Marco Verratti in 2015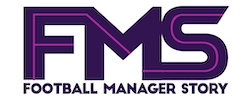 Subscribe to our Newsletter