Hey guys and welcome back to my FM 2011 Newcastle United story. During the last post I signed a tonne of youth, sold some older members and made a big profit within the summer transfer window. My finances are looking good, but it's time to see if this effects our performances on the pitch. Today's post will be a short one and just used get you all up to speed with the goings on around Saint James Park. So, let's see how August to November went for the toon army.
Euro Super Cup vs Leverkusan
After beating Real Madrid in the Champions League final, I have the novelty of a Super Cup to play. German side Leverkusan were victorious in the Europa League, so will make up the numbers in this one off match. I opted for a strong starting XI in the hope the squad could gain morale from an early piece of silverware. The match highlights are below.
Tough tie by all accounts as the Germans forced extra-time. Hernandez and Paloschi proved key as their link up play finished the match off. I would have preferred a more dominant match, but 25 shots isn't a bad statistic for pre-season. :)
Premier League results – August
The season opener, most people dread it but I thrive on the adrenaline rush of the new seasons potential. Craven Cottage was the venue and Fulham my opponents, Santos made his first appearance of the season and scored a blinder. We won 1-0 and the 19 year forward from Brazil stole the show. Next up Birmingham at Saint James Park, this match belonged to Anconetani who grabbed a hat trick as we won 4-0. Short but sweet month.
Premier League results – September
Slightly longer month here and some cup matches made September a little cramped. Sanogo finished the scoring in August and opened up for September too. The forward scored Newcastle's only goal at home to Wolves and capped off a 1-0 victory. Before Danny Wilson had to save the toon armies blushes at Middlesborough. An in swinging corner led to the only goal and helped Newcastle avoid an upset against their close rivals. September finished on a high though as Newcastle trampled Wigan and went onto win 2-0, Paloschi was amazing during that match.
Premier League results – October
The busiest month in terms of EPL fixtures, five matches in total and four of which could prove difficult. We opened the month in fine form, beating both Bristol City and Everton away. Then my next match was a little closer as Spurs defended well at Saint James Park, but could do nothing to stop Santos. After that 1-0 victory I travelled to Stamford Bridge in a sceptical mood. This was unfounded though as a great team effort saw Newcastle win 5-2. It wasn't until a trip to the Eastlands that I came unstuck. Manchester City were immense, Adebayour and Tevez were on unstoppable form and they deserved the 2-1 victory.
Premier League results – November
Another interesting but short month in the EPL. My ironclad defence proved vital at home to Aston Villa, Sanogo was on form to help us win 1-0. Then a visit to Anfield saw my boys dominate the match but fail to make chances pay. We drew 1-1 as Anconetani's strike was equalled very late on. The month finished on a high against Blackpool though, four separate names hit the scoreboard to help us win 4-0. All in all a great start to the season, 13 matches equalling 11 victories, one draw and one loss.
Best Premier League performance
This award had to be against Chelsea. My side won 5-2 at Stamford Bridge and dominated throughout. You can watch the match highlights below.
Premier League table
After a wonderful start I find myself in top spot, two points clear of second and with a game in hand. The league seems to be quite competitive, leaving big clubs dropping points on a regular basis, hopefully I can capitalize on this. I still believe Man United and Man City will be my biggest threat, but we'll see if it turns into another runaway year.
League Cup results
When the third round draw came out, I was cursing my luck. To get Chelsea away was tough to take, but I held solace in the knowledge they may field a weakened side. This wasn't the full story, but Chelsea weren't as strong as they could be. My boys took advantage as Sanogo brought out the big guns…his incredible performance led to a hat trick and 3-2 victory. We had an easier opponents in the fourth round in Championship side Leeds. I fielded a few youngsters and they certainly didn't disappoint. The scoreline wasn't emphatic, but the performance was as we won 2-1 and Santos looked great. West Ham are next on my radar, a tough match away from home, but I expect victory.
Champions League results and group
My Champions League group doesn't look like a walk in the park, but top spot is a must. We started well beating Kobenhavn 4-1, then followed this up with a vital 2-0 victory away to Shakhtar. I also enjoyed 2-0 victories at home and away against Wolfsburg, the German side look nothing like their former self. My only disappointment came away from home against Kobenhavn as we drew 1-1.
Looking through the goal scorers you may have noticed Santos in incredible form. The Brazilian has been at Saint James Park for almost two years and just started to show his true potential. Newcastle are in top spot and have secured it with ease. Our last match at home to Shakhtar will be time for experimenting.
Squad stats
My great start to the season has seen many different names on the pitch. I wanted to offer everyone a chance and this rotation policy seems to work great. The youngsters are getting better with every match, while the senior players are winning the big games and staying happy. Sanogo is now worth £20 million at the age of 22, no wonder with 12 goals from 8 starts. Anconetani has really excelled this season too, his 6 goals and 7 assists have been pleasing. One other key to my great start is Hernandez who has replaced Afellay well assisting 9 times.
Finances
It was inevatable that my finances would take a dip. I have lost a little money since pre-season, but this includes snatching Sanogo on a new deal worth £95K per week alongside a few other stars (don't worry the wage budget hasn't changed much.) We have £52.7 million in the bank, £9 million less than at the end of pre-season. No need to panic though as we'll make loads of cash during the last four months of the season. I'm predicting an end of season balance of around £80-90 million.
Well that's it for today, I'll be back soon with my winter update. Thanks for reading and please feel free to comment below. Apologies for the short text, life has been manic but I didn't want to leave you guys without an update. So thanks for reading and I look forward to your comments as always.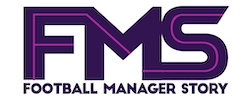 Subscribe to our Newsletter