Hey guys and welcome back to a new era with Newcastle United. During my last post we outlined my financial plans and I discussed how best to structure the club. You also saw my latest signings and a quick review of the financial graph. Today we will be looking through August to November, but not just my results. Every post will now feature my finances whether it be a simple graph or in depth detail…after all this story is now about the clubs structure and trying to make NUFC rich. At the end of every post I will show a screenshot of one of my youngsters. This should help get you all up to speed with the clubs future in terms of youth. Anyway, let's get on with the show and see how the toon army started season number 5.
Premier League results – August to October
With the Y2G system firmly in place and the new batch of youth waiting to grow, I needed to find a way of implementing them without damaging results. I decided to stagger my EPL squad as to include the new youth one or two at a time. This was ignored during the first game, a hard fought match against Chelsea finished with the toon army as 1-0 victors. However, I managed to include Afellays future replacement, Hernandez within the match against Birmingham. The Spaniard didn't disappoint and scored a cracking goal to help us win 3-0. Hernandez featured in a few matches and I'm delighted by his progress, the central midfielder should be ready to replace Afellay next season. Anyway, my great run continued through August as we also beat Arsenal 1-0 at the Emirates. September started with a dodgy 1-0 win over Blackburn, you know who spared my blushes. This was before thrashing WBA 3-0 and then scoring an injury time winner against Everton at Goodison Park. October featured a lot of cup and European matches, hence only two EPL fixtures. The first was another nervy win over West Ham and then a 2-0 away victory against Wigan. Sanogo seems to be improving every season, he has chipped in with 6 goals so far.
Premier League results – November
For anyone who has followed this story from day one, you'll know my side and tactics are evolved around defence and keeping a tight ship. This has worked well yet again, starting the game cautious and adjusting my tactics to suit the opponent or in match circumstances provides little goals but helps me win matches. Just a little tip, if you're drawing and desperately need all three points here is what worked for me during the first three months. With 20 minutes left change strategy to 'overload', then use touchline shouts of 'push higher up', 'get stuck in' and 'take more risks'. But please don't use this if you fear conceding against stronger opponents. OK back to November which was a long month. We started at Saint James Park against Man City, must admit I was nervous prior to kick-off. Why I don't know because we thrashed the tycoons 5-0. That easy victory was followed by a 2-1 win at Villa Park. Then another away day at Craven Cottage saw us dominate Fulham and win 2-1. Both games were at 1-1 before Newcastle grabbed the winner, this is testament to my squad team spirit. We also went on to beat both Bolton and Wolves, leaving one opponent to stop an all winning start. Unfortunately that opponent was Liverpool, not only did we miss a hat full of chances but we also dominated possession. The match finished 1-1, but I don't know how.
I'm just glad we haven't conceded more than one goal a game in the league. A great record considering my left back is 18 years old and one of the centre backs is just 17. That centre back has just been introduced as a first team regular ahead of Musacchio, his name is Peter Kalu. I signed him from Leeds for £4 million last year, seriously recommend clicking his name, he's the best defensive regen I've ever seen (despite bad physical attributes.)
One match really stood out from all the Premier League fixtures. My 5-0 thrashing of Manchester City, I'd like to share the match highlights with you. It was a great game and featured the most amazing goal from wonderkid Hernandez as well as a show stopping performance from Sanogo!!
Premier League table
Not much to say here, we're flying high in first 8 points above second with a game in hand! :)
League Cup results
The League Cup has been my baby from day one, despite losing in the final during 2011, I have won this competition every season since. Despite a tough third round draw against Everton at Goodison Park, I managed to progress 2-0. Then an even tougher draw saw may play Chelsea in the fourth round. The London based club started without their star man Dzeko and this cost them dearly. I managed to offer first team football to Verratti and Gibbs who played well. The match finished 1-0, but should have been more. Now I'll face Sunderland in the quarter-final, love playing my arch rivals!
Champions League results and group
When the group draw was revealed I must admit it pleased me. Real Madrid, Anderlecht and Metalist. The first match featured most of my youth and that almost cost me. Metalist were the better side and took the lead early on. Verratti scored an equalizer, but I had to bring on some senior experience to win as Gaitan scored to make it 2-1. The next tie is one I'd rather forget, Real Madrid thrashed Newcastle 4-0. By far my worst and most embarrassing result. The lads did redeem themselves away to Anderlecht though as we won 2-1., then 3-0 to the Belgian side at home. I should have changed formation for the away match against Metalist. I didn't learn my lesson and could only draw 1-1, which leaves us with one loss and one draw already.
Despite two bad results, I have qualified for the next round with one game left. In fact, top spot is still available too. We play Real Madrid at Saint James Park during the last match and a win would secure first and a so called easier ride.
Squad stats
After a wonderful start, its time to see if individuals are to thank or a general team performance. For me the whole team as played a role so far. If you scroll through the top performers, you'll notice a general theme and my attempted to include every player. My defence gets top award for average rating, they have been superb thus far. However, Sanogo has really impressed me with 11 goals and Hernandez is showing tonnes of potential with 3 goals and 5 assists. The Spaniard was bought for £14 million near his 17th birthday. A lot of money, but I can see it slowly paying off.
Its now time to see one of my youth to gold players. This defender is currently on loan with Stuttgart and has been at the club for 3 years. I signed Haan at the age of 16 from Feyenoord for a fee of £2.1 million. This was all in the hope that his technical attributes would improve, unfortunately Jaap has improved every other attribute but. Therefore, I will begin training the Dutch defender as a full back to replace Richards. Failing that I'll look to make a profit on him.
While we're looking through profiles, I had a request for Walcott and Wilson's profile. Here you go guys.
Finances – drum roll please!
Ahh cut the music, this really hasn't gone to plan. :( I lowered the wage budget and tried to get everything in order and I'm still losing money. Upon inspection I am paying £557K a month for Wilson's transfer. I forgot this was done in monthly instalments over the next 24 months. To be honest this isn't the worst part, I think the biggest outlay is from wages which despite lowering them still seem to bite me in the arse. I am losing an average of just under £2 million a month. If this carries on till the seasons end I'll be in the red by £13 million. Then the competition and TV revenue from Champions League balanced against player bonuses etc should bolster this back up to £7-10 million in the green. It's a wild roller coaster ride, but I just need to stick to my plan and not let this put me off. One thing is for sure, I need to keep lowering that wage budget.
Fixtures and next post
OK we're almost there so stay with me. I just want to take a quick look at the fixtures. The next post will take us up until the end of February and will feature any transfer action (which I'm hoping for.) Looking at the fixtures we have a big derby followed by easy EPL opponents and sandwiched between a massive match against Real. Then the fun starts as we play Man Utd, Arsenal, Chelsea and Tottenham within a three week period. That little spell could end the title race or open it up again to my rivals.
Well that is all for today's update, thank you for reading and I hope you enjoyed the post. Please feel free to comment below and I look forward to hearing from you as always. :)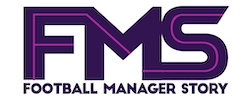 Subscribe to our Newsletter