Hi guys, welcome back to my FM 2011 Newcastle story. During my last post you saw a weird start to the say. My side beat the likes of Everton, Machester City and Fulham away, yet we struggled against Bolton and Stoke. I am hoping this inconsistent form has sorted itself out, but there is only one way to find out. Lets see how my mission to turn the mighty Toon into a European dominating side is doing.
November results
With the leafs falling and Autumn firmly set in the air, this is the month for grinding out games. It is also the month that offers me four games that could be worth six points a piece. With fixtures against my relegation rivals, West Brom, West Ham, Blackpool and Blackburn, every game will count for double. I also end the month away at Anfield, yet another chance for my players to prove they have top half credentials.
West Bromwich Albion vs Newcastle (Premier League)
With West Brom floating just above the relegation zone, this was an ideal time to sort out my form against lesser teams away from home. Keeping faith in my 4-5-1 with a counter strategy may be pushing it, but I know it will work better soon. I wanted to take advantage of a direct passing game and therefore used Andy Carroll as the lone advanced striker. The game was very tight but probably decided by a refereeing decision.
After losing Jara early on to a red card, West Bromwich Albion really struggled to make an impact. They got forward and took some shots but never managed to create a clear cut chance. The difference in this game was Jonas, the Argentines pace and dribbling was always a threat. He also managed a very powerful finish in the first half to score the decisive goal.
Newcastle vs West Ham (Premier League)
West Ham are doing fairly well so far, very similar to myself. The Hammers are mid table, a good run will see them in the top half, but a bad one could see them in the bottom three. With the home advantage I fully expected to do one over on this London side. I also felt it was the right time to try and move Kevin Nolan forward in my 4-5-1. A few people have mentioned trying this including GS Fan. So here you go, a chance to see how it works in my side.
As you can see the result does not bode well for my attempted 4-4-1-1 formation. Just like in FM10, whenever I use an attacking midfielder, no matter who he is, the player always under performs. Now I'm sure this works for many of you but unfortunately it doesn't work with my playing style. Thankfully Ben Arfa got us out of jail in the second half with a great equaliser. The 1-1 draw was not a total disaster, but I was hoping for much more.
Blackpool vs Newcastle (Premier League)
Now this game was a great opportunity to pick up some momentum. Blackpool find themselves in a lot of trouble already, scrapping at the bottom and struggling to find some form. After listening to my assistants advice, I decided to use a 4-4-2 with two wingers pushed forward. This maybe a little risky away from home, but I desperately wanted the three points. Below is the video highlights from this game, a very tight affair but we got there in the end.
I was starting to regret my out of character attacking formation when Harewood opened the scoring. However, Enrique's finish from a corner turned the match back in the Toons favour. Then, Artem Ben Arfa came up trumps again to win us the game after a goalkeeping clanger. Unfortunate for Blackpool, but my boys deserved the good fortune. My only gripe? Why aren't the strikers scoring? I can't put my finger on it yet, but hopefully they'll find the net soon enough.
Newcastle vs Blackburn (Premier League)
After a tough day out in Blackpool, my side needed to show their class at home against Blackburn. A side that are struggling so far this season and find themselves in the bottom half. I decided to revert back to my 4-5-1 formation as Blackburn are a tough side to beat. Last thing I needed was to concede another early goal.
This game panned out exactly as I thought. Blackburn didn't manage much possession, or create many chances, but they were very tough to break down. Ben Arfa, yet again, came to our rescue as my strikers goal drought continued. With this aside, I was still happy to gain the three points. At the end of the day I need to establish Newcastle in the top flight again. Then we can look at playing better and scoring more goals. My nerves will just have to last until then :)
Liverpool vs Newcastle (Premier League)
To end November, I had a very tough game away from home to Liverpool. With both sides residing within the top six, this was going to be an interesting tie. My 4-5-1 formation was in use again along side a counter strategy. I needed to keep Gerrard and Torres quiet, but avoiding a thrashing was my main goal.
This was a very rough match, a lot of bad tackles and silly challenges lead to loads of bookings. Liverpool may have played the better football, but in watching the game it was quite even. My Argentine centre back, Coloccini, was just sensational. I don't think he missed a header or tackle all game. The clean sheet and 0-0 draw was definitely down to his heroics.
A very successful November I think. We won three and drew two, this was great considering I wanted to get ten points. My side may not be winning by large margins, but the nature of my tactics is to get the result, not play attractive football. This crude way of managing has served many bosses through the years and I find it the most successful. There is no point in winning three games 3-0, then losing two because I'm trying to win every game with ease. I may as well settle for the tight margins that seem to gain me more points. Like I said, I'll be attempting some more attacking ways in the seasons to come. Anyway, on to December.
December results
With the snow threatening to fall and the Premier League starting to take shape. Newcastle United find themselves in the top seven. Very unfamiliar territory, and a difficult month could transfer them to more familiar ground. Birmingham, Manchester Utd, Sunderland, Chelsea and Tottenham, will all be eager to beat the Toon Army. However, the magpies are buoyant after a great November and unbeaten run. I am only expecting six points from these five games, but we'll see what happens.
Birmingham vs Newcastle (Premier League)
After a great first season in the Premier League, Birmingham are starting to feel the strain. The Blues find themselves in the bottom three with little to shout about. This is another great opportunity for me to establish Newcastle's top half position, against a wounded team. I decided to use my attacking 4-4-2, the same one that helped me beat Blackpool away from home. I have prepared the match highlights of this game for you, so lets see what happened.
Another great result away from home and a good solid performance. Ben Arfa showed his class during the first goal with a great cross to Andy Carroll. I was happy to see the striker score, but disappointed with the decision to call it an own goal, then we got a little lucky with the second goal. A jonas shot was deflected into the top corner, ow well, it doesn't matter how they go on. I was very happy with this result and not too bothered by my opponents late goal. Steven Taylor was a rock at the back and my man of the match.
Newcastle vs Manchester United (Premier League)
With Man Utd enjoying their football so far, this game will be very tough. The red side of Manchester are in top spot and scoring goals for fun. However, my boys have only conceded one goal in the last three games. Reverting back to my 4-5-1 and a counter strategy seemed sensible for this game. It is sure to be a long 90 minutes but you never know in football.
This game turned out to be much closer than I thought. My defence and midfield played exceptionally well, stopping United's attacks from the source. In the end either side could have won, but a draw was the right result. Andy Carroll, where are your goals? Im definitely missing a clinical striker, this is something that needs looking at next season.
Newcastle vs Sunderland (Premier League grudge match)
The biggest game of the season for any fan has to be this one. Both sides are in the top half and trying to keep up the good form. With Sunderland fielding two very fast strikers in Bent and Gyan, I had to counter this. Therefore I opted for a 4-5-1 with deep defensive line. Hopefully we dominate the middle of the pitch and this helps us control the game. I have uploaded the match highlights for this massive Derby. If you can hear some screaming in the background, its me. :) :)
After going 1-0 down, I was starting to worry about the fans reaction. Then Jordan Henderson made a very rash challenge and paid the price. With Sunderland down to ten men, I was ready to dominate. Tiote's strike has to be a contender for goal of the season, I was jumping up and down at that point. Then Ben Arfa came up trumps again and finished the game off. I was hoping for a more convincing scoreline, but 2-1 is still three points against my rivals.
I still had two games left in the month, but they were both very uneventful so we won't go into detail. I lost to Chelsea and Tottenham away from home 1-0. This may have been a bad way to end the month, but on the whole, I was happy with my results considering the opponents.
League table and squad stats
A great November and decent December have left Newcastle very close to the golden 40 points. This is considered by many, as the points tally you need to avoid relegation. We're more than halfway through the season and find ourselves in 8th place with 32 points…this is very promising and I think mid-table should be the key target now. Tottenham have fallen off the pace a little and this has left the door open for the usual top four of Man Utd, Chelsea, Arsenal and Liverpool. I think both the title and relegation battle will go to the wire this season. I'm just glad Newcastle should be out of the way.
After some good performances, it seems to be my more defensive players taking the plaudits. From my attacking players, Barton, Joans and Ben Arfa are leading the line. Without Ben Arfa's goals we would be in a spot of bother I think. Where as Enyeama's rating of 6.99 doesn't do justice to his great form.
January and February fixtures
At a glance these two months don't look too tough. However, I have to avoid complacency as these sides are all good on their day and will make us pay. The middle order will be the most difficult, Everton away, Man City at home and Aston Villa away could put a dint in my form. However, I fully expect a minimum of 11 points and that should leave us 100% safe from relegation.
Well that is it for today's update guys, thanks for reading and I hope you'll be back soon to see how the rest of winter goes. In the meantime, enter your email address in the top right sidebar. This will help you receive all my posts to your email address, that way you won't miss a thing. Please feel free to ask any questions below and I look forward to reading your comments as always.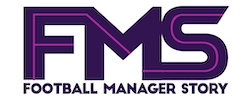 Subscribe to our Newsletter