Hi there!
I know I said that it would probably take me a week to do my pre-season but at the moment I can't find a job so I've got more spare time than usual and I was forced to miss out a key part of pre-season, the transfers!
We all knew that Rangers finances were bad but there are a whole host of things that are squeezing them from all sides. At first I was given £5K wage budget which is useful even without any transfer kitty, but then I found out that Steven Whittaker, Steven Davis, and Majid Bougherra all needed new contracts which means that I'm now £10K a week over my budget!
Anyway, that's enough griping. I'm sure you'd like to see how pre-season went for The Gers so here it is:
Good stuff. Much more pleasing than our bank balance. El-Hadji Diouf has persuaded me to not cancel his loan out of spite because he played really well, and to be honest, I ain't got enough players to get rid of him. Naismith had a good pre-season too but unfortunately he and Lafferty got injured until the first game of the season. The Coleraine and Wigan games are my favourites so here they are:
Coleraine vs. Rangers — Friendly
Now that's domination! They didn't get a sniff and to be honest we probably should have hit double figures but once were 4-0 up my team just had some fun and started shooting from all kinds of angles, Whittaker nearly scored from the byline!
Rangers vs. Wigan Athletic — Friendly
This time Rangers are the blue bars and as you can see this was another convincing win. The reason I chose Wigan was that I needed to know I could beat 'better' opposition after the Frankfurt draw but didn't want to get beaten in my last friendly so I chose The Latics as a happy medium.
Now onto transfers…sort of…
Players Out
This is it. My dealings for the summer. Not sure what you guys will make of it but Shinnie was sold to Derby because he was the only reserve player that anyone wanted, Cole was loaned out because although he was in the first team, he'll benefit more from being a key part of Morton's team, and Papac was sold for £1.1million since I needed to offload someone and he was my least needed player.
Not too exciting I know but what can I say, the club didn't exactly give me the means to strengthen, if anything, with the sale of Papac my squad actually got weaker even if only a little.
Now onto the depressing bit, finances:
Finances which are surprisingly not that depressing, at least we've shown improvement. The bank balance has increased nicely since I took over and we almost made a £3million profit last month. Hopefully this will continue to improve with Champions League revenue that we'll receive in the coming months.
Well that's all for now! Since my season is about to start I promise that my posts will become more ordered and easier to follow, I know they've been a bit all over the place so far. I'll post my season in 2 monthly sections with January getting it's own separate section due to all the transfer activity that goes on. So until then…
Thanks for reading!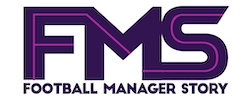 Subscribe to our Newsletter