Hi everyone, welcome back to my Bury story. Life continued without Paulinho and our RW became weak again, just after 6months! Lets see how we did:
Premier League Results: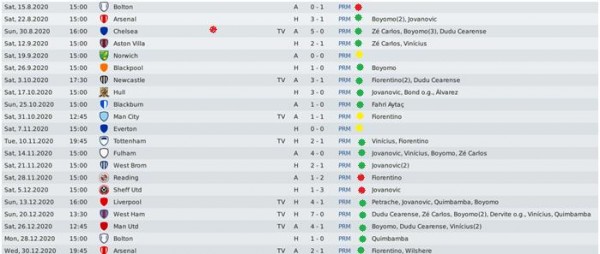 Bad start to the season but we also lost our first game of the season last year also. The next two defeats we suffered were ridiculous, and could have an impact on where the title goes come the end of the season. Apart from that, there has been very convincing victories. Players playing well also. But… My RW did really bug me because Quimbamba hasn't played that good, and he has missed a lot of games through injury.
League Table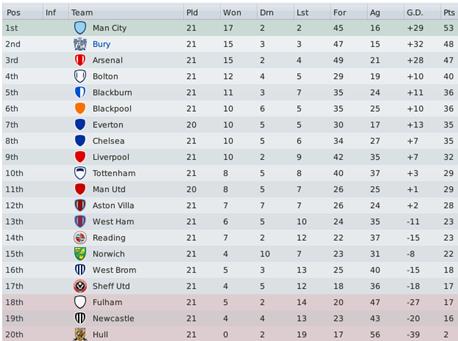 So, for the first time in a while… Man City are up there! It's a three horse race this season. The points gap does seem a bit big, but I'm confident we will close it especially with all the games remaining.
Champions League Results

Champions League wasn't a problem this year, once again finishing top of our group and facing Seville in the next round, easily winnable.
Carling Cup Results
We always do good in this competition! Once again we're through to the semi finals, with Everton awaiting us.
Player Ratings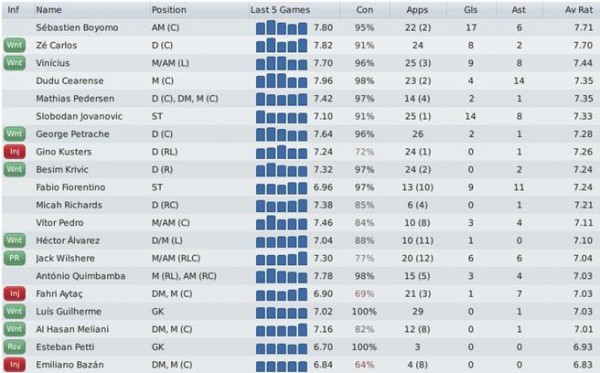 Boyomo is our best player this season, no suprise at all, he sometimes carries this team on his own. Then the usual come after him Ze Carlos, Vinicius, Dudu. Jovanovic has 14 goals, but he could easily have had 25! He misses easy chances which is weird for him as he has good values in his shooting attributes.
January Transfer Window
Just to let you know, I have signed my new RW, but your going to have to wait to see him which will be in my next post ;-)
Thanks for reading

Subscribe to our Newsletter