Hi everyone, welcome back to my Bury story. This post is about the first half of our season 10, and it's pretty long, so I suggest you make youself comfortable before starting to read!
After only making one major signing in the summer, Sebastien Boyomo for 18m, despite needing reinforcements on the RW and possibly a new striker, (oh my god, ive turned into wenger :L ;-) ) you could say, Arsenal are favourites again for another triumph. Then again, their manager, big Sam Allardyce announced his resignation and retirement from football, so we could have an advantage there. Lets see:
Premier League Resutls – Aug – Jan
Well our tactics change (remember) didn't take long to adjust. I'd say it's been a good first half season in the league, some ridiculous points dropped against Liverpool, Bolton and West Brom though. Boyomo has been an excellent signing. Lets look at the standout matches.
Liverpool 4-3 Bury
I felt like crying after this match! The first game of the season when you want to stake a claim and my team throws a 3-1 leadd away! On the plus side, Boyomo scored on his debute :D
Bury 3-1 Arsenal
Now, with this victory I wanted to laugh! 1-0 down, 3-1 up. Boyomo scored a screamer of a goal, i think he is the only player on our team that can score goals like that. Goals like the one David Villa scored against Real Madrid, out of nowhere!
Bury 5-0 Liverpool
Excellent victory, the way we demolished them in the first half! Notice, Sebastien Boyomo always scores in the big matches? ;-)
League Table
Well it's been Bury and Arsenal again. Man Utd seem to be doing well this season as they spent quiet a lot in the summer.
Champions League Results
We were seeded 1st for this years Champions League, the first time in my reign. We won every game apart from one, meaning we topped the group and will face Dortmund in the first knockout round.
The best match of this years groupstage is the 4-3 win over rangers, 3-1 down with a man sent off after 9mins…
Carling Cup Results
Once again beating Arsenal on our way, but Blackburn was much more difficult performance eventually winning on extra time. We face Chelsea in the semi final, I think we could win the competition again this year, as we usually do well in this competition.
Squad Ratings
The questions we need to ask:
1) Has Boyomo been a hit or a miss
2) Has Quimbamba improved his performances? If yes why?
3) Do we still need another striker?
4) Is the new formation working?
Ze Carlos is our best player, as usual. Vinicius has had a massive rise from last season.
Now to answer the questions:
1) Definately a hit
2) Yes performances has improved, mainly because of the new formations which gives him freedom to attack. This is why I think Vinicius, our LW, is also playing very well. I'm still going to bring in another RW as CSAtlantis made me realise, his acceleration = 11 which makes him far too slow, and stutters him in attacks.
3) Yes, Lorenz is our worst player, Fiorentino has only scored 6 league goals.
4) Yes, Yes and YES!
Anyway, I think for the first time I will be spending a lot in January, stay tuned to find out!
Thanks for reading!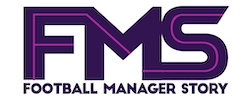 Subscribe to our Newsletter