Hi everyone, welcome back to my Bury story. My last post showed how the title race was close with City, Arsenal and Bury all in contention. We were also going strong in other competitions, but first let me show you my new signings, most notably my new RW!
Transfers In January
Javier Vergara left the club after signing him for 1.6m a few seasons back. He done a good job for us but after my summer signings there was no place for him in the team. Fernando Traverso is my new RW who cost me 22.5m. So… Lets work out my RW business regarding the last 12 months:
Paulinho in for 23m.
Paulinho sold for 74m.
Traverso bought for 22.5m.
Net profit of 28.5m!!
Fernando Traverso
Very similar to Paulinho. Paulinho may be a bit quicker but apart from that they are similar. Traverso if probably a worse finisher but more determined and creative. I found this guy when he played against us for Galatasary this season in the CL group stages :D
Ronaldo
Don't worry guys, he's not the Ronaldo I sold to Arsenal. He will be our back up LW, a troubled position when Vinicius missed a few games in the first half of the season. He's nice and cheap for 6.75m.
January Results
So, our first FA Cup game of the season was easily won, Traverso and Ronaldo scoring on their debuts. Then we had to face a tricky game vs Chelsea which we successfully won. Aston Villa game was a dissapointment. We then won the next three games, comfortably winning the semi final of the  leg CC 1st. We lost the 2nd leg, but won on aggregate. The next game was won which confirmed our place in the next round of the FA Cup. Dissapointing defeat to Newcastle which could affect our title challenge.
The next game was against Manchester City, I'd call this a must win game as the gap was 5 points between us in 3rd and City in 1st! It all started very well when we scored two quick goals and with on hand on the three points but…
The next three games
The first game was against Sevilla in the CL, which we won comfortably and allows me to play my second team in the return leg. We won our next FA Cup match and progressed to the FA cup final where we will play UTD. Everton match was a walk in the park.
League Cup Final, Bury vs Blackpool
Team news before the game was good. For once we had a full strength team going into the cup final.
Things didn't get offn to a good start as in the 29th minute Dudu Cearense picked up a straight red card. I had to adjust my team which meant playing Boyomo in Dudu Cearense's position. Nothing really happened in the first half as my team were adjusting to the red card and we went in at half time with the tie in the balance. My team talk at half time was 'for the fans' and we came out in the second half playing much better. Slobodon Jovanovic broke the deadlock in the 62nd minute with a neat finish. Blackpool equalised and but Jovanovic scored his second and brought the cup to Gigg Lane for the third season in a row!
The rest of the results
And unlucky draw but dissapointing against Blackburn as they scored in the 90th minute! grr. Seville game was already won, aggregate result of 4-1. We then faced Man Utd in the Fa Cup quarter final but a draw means we will face them again at Gigg Lane. This period ended with two convincing wins over Fulham and West Brom
Bury vs Man Utd, FA Cup Quarter Final replay
Newcastle awaits us in the Semi Final at Wembley.
I don't think we will win the league this season. I think we have a good chance of winning all the other competitions though. We could have easily been top of the league if:
– Didn't concede in the last minute vs Blackburn
– Didn't let a two goal lead vs City slip away
– Managed to avoid at least one defeat vs Reading, Newcastle, Tottenham.
13 points lost like that!
Squad Ratings
Sebastien Boyomo is our best player so far this season. He's such a leader for us on the pitch, 24 goals is brilliant. Ze Carlos comes next as usual. Very pleased to see Jovanovic up there, he didn't have a great start and I thought he might turn out to be another flop, however he is only 22 and needed time and now he is delivering. Excellent return of 28 goals with around 7 matches remaining. Also note that my back up striker Fabio Fiorentino hasn't shyed away despite being dropeed and has scored 15 goals this season. About time I had a good back up striker!
Anyway we will be playing Arsenal in the next round of the Champions League, Newcastle in the FA Cup Semi Final and the Carling Cup we have already won. The league title will be difficult but I wouldn't rule us out! ;-)
Thanks for reading! :-)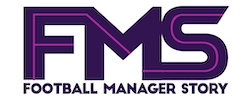 Subscribe to our Newsletter