Hi everyone, welcome back to my Bury story. I seem to be posting quiet a lot these days, I guess I have a lot of time. ;-) Like I said in the previous post, this post is going to be quiet long, so make yourself comfortable before you start reading…
Some pleasing news and that is that the clubs training facilities have been upgraded. They are now classed as 'good' Before they were 'Average'.
——-
Some award won by our very own Ze Carlos:
——
So I promised I'm going to sign a RW and maybe a ST, well at least try to sign. Lets see:
Change Of Season Expectations:
The board gave me an extra 18m to help our challenge for the title. Well actually we have 48m, but 26m of that was spent during the first half of the season on a new signing.
Transfers In
2 players came in, both from Napoli. I certainly made them weaker! Slobodan Jovanovic is the striker, he came for 26m + 2m add ons and Paulinho is the new RW who came for 23m. Jovanovic is 21 and Paulinho is 22.
Jovanovic was the pre-arranged transfer. When I signed him, his finishing, composure, pace attributes all = 16. However he came to the club with a torn groin muscle and was out for 3/4 months, with one month remaining when he came to the club. I fully expect those attributes to rise again. I think he can become a world class striker. Now, I'd like YOU to help, which role do you think would suit him best? I think Poacher. (?) Maybe a bit expensive, but his record suggest he has a good goal to game ratio:
Not bad, as you can see he had an excellent start for Napoli this season prior to his injury…
Paulinho
My new RW! Cost me 23m, but he's super quick. Excellent Dribbler and Crosser and good Finishing and Composure. I also bought him because he can play ST as well. My new tactic only allows one striker, so there is no point having three strikers in the squad when only 2 are most likely to play and the 3rd one is only going to stink. I will be selling my third striker, Kevin Lorenz in the summer, he has big wages (70k) and will also free up space. Paulinho also has a good record of scoring goals for Napoli, 24 is 18months!
Transfers Out
Immediately I sold Alex, my back RW as soon as the Paulinho deal came close to finalising. We made a 5.1m profit on him also :D Tony Roberts' contract was up in the summer, he was in the reserves a for large parts of his 6 year career at the club, I only kept him because he was trained at the club. Villa didn't want to wait and agreed to pay the 3m compensation fee in signing him early. No bad business, since we signed him for 250k! :D
——
We also rejected a 27m bid for our influential winger Vinicius from Arsenal. Remember when I sold Ronaldo to them?I'm never selling to them again!
—–
Now lets get cracking with the real business!
January Results
An excellent start to the new year, managing to score 3 goals 3 times and 6 twice! The 6-1 win in the League Cup Semi Final gave us an excellent advantage ahead of the second leg. None of my new signings played in these games, but they did start the second leg…
So, a 11-1 (!) victory altogether on aggregate which gives us a tie vs Wolves in the final. We could easily win that but we have to be careful. Oh yeah, Jovanovic scored a hat trick on his debut! PERFECT start! Paulinho also scored!
We had a FA Cup 4th round tie next up against Bristol City:
Well… the FA Cup will not be coming back to Gigg Lane this season. It was my fault really, I sent out a very understrength defence and didn't think about the risks much. Oh well, at least Jovanovic scored again!
February Results
This month was much more difficult. It started off with us thrashing Chelsea again, new signing Paulinho scored. We also played our first leg against Dortmund away from home, although a 1-1 result seemed fair, we felt robbed as Dortmund scored in the last seconds of the game. The month ended with Bury beating and getting revenge on the team that knocked them out of the FA Cup, Bristol City. Notice Jovanovic didn't score this month? A concern, but his first two games showed me that I shouldn't really be worried.
—–
So this leads us to the League Cup final:
Bury vs Wolves
The Teams
Team news before the game was that Luis Guilherme picked up an injury which meant back up goalie Esteban Petti had to take his place.
The Result
…
..
.
Well he may not have scored in the month, but he did score on the day it mattered! Slobodan Jovanovic! Ze Carlos has now scored 3 finals in a row! Sebastien Boyomo continued his streak of scoring in important games. Anyway, we won another Carling Cup, our third since our return to the PL, and hopefully more will come this season.
March Results
A good start to the month as we earned six points and also managed to beat Dortmund comfortably progressing to the next round. Jovanovic scored 3 goals, Paulinho 2.
League Table
Well it's very tight, level on points, but this season we have a much better goal difference compared to last season! I think we're in a better position compared to Arsenal. You'll see why at the end of the post.
Squad Ratings
Ze Carlos, no suprise he's up there with all the awards he won in the past year. Paulinho has had an excellent start to his Bury career. Suprsing Micah Richards is up there, considering I almost let him go on a free last season, but he has played a lot due to injuries to Besim Krivic. Club captain comes next, Gino Kusters, consistent as ever. Regarding the bottom of the list, Lorenz will be sold as I have already said, Vergara is also most likely to depart.
Upcoming Fixtures
So, it's confirmed, Milan is our next opponents in the CL, 3 years in a row now! As you can see our PL fixtures aren't too dificult which is why I think we are in a better position to win the league. Also, we have beaten Arsenal 4 times out of the last 5 encouters. However, I will not take them lightly, they can blow you away sometimes! lool.
Thanks for reading, I hope you enjoyed my post.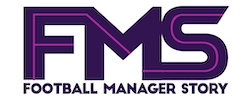 Subscribe to our Newsletter