Hello friends and thank you for joining me for this awesome even in beautiful Russia ;) I am proud to be at the helm of the most successful nation in international football and I look forward to a chance at adding a 6th star to the familiar crest of Brazil.
Here is my 23 man squad for the tournament; I've included their star rating as well:
GK: Renan, Diego Alves, and Rafael
I am lucky, Brazil has quite a few good keepers. My normal number 1, Luis Guilherme, who I believe many of you are familiar with, is injured so I called up these fine gentlemen.
DC: Thiago Silva, David Luiz, Glaucio, Neto, and Carlinhos
Thiago Silva will be my captain. Not sure who will partner with him — either Luiz or Glaucio.
DL: Marcelo and Ferreirinha
Normally I use Fabio, Rafael's twin, but he is injured.
MC: Lucas Moura, Giuliano, Ramires, Sandro, Danilo, Jucilei, Lucas Leiva, and Luiz Gustavo
Moura and Guiliano can play as strikers as well.
Normally, Alexandre Pato joins us, but he is injured.
So this is a strong and balanced squad in terms of experience and youth and we have a real chance of winning this tournament.
I would say we were handed a pretty straight-forward group. All these teams have quality but none of them are on the level of Brazil (which is ranked 5th in the World in my game). Also, I will be using Johnny's Barcelona tactics for this tournament.
VS U.S.A.: We could only scrap together a 1 – 0 win, courtesy of an own goal from America's captain and best player, Chad Lake (who I tried to sign while at Gladbach and Cagliari). We dominated the game in possession and shots, as we should, but we needed the deflection to win the game.
VS Croatia: Probably the best team in our group next to us. We were the better team again, but we couldn't break a resolute Croatian defense. We should have won 1 – 0, but the referee decided not to award us the penalty we deserved.
VS Japan: This was a bad game. I fielded some of the back-up players and we dominated Japan — they didn't even take a shot! But out shots were wildly inaccurate so we could only win 1 – 0 when substitute Lucas Moura struck lucky.
We didn't even win the group! Croatia beat Japan 4 – 0 and the U.S.A. 1 – 0 so they went ahead of us on superior goal difference. I am pretty disappointed in the team but we just have to pick ourselves up and get ready for the challenge that Mexico poses. Yep, they are our first opponents in the group stage. We beat them 2 – 0 the last time we faced them, so the advantage lies with us.
VS Mexico: They are a tough team with some great players: Chicharito, both Dos Santos brothers, Erick Torres, and Jorge Torres Nilo (I bought him while at Gladbach). And they beat us. Nelio gave us the lead early on, but Chicharito, in true poaches fashion, volleyed a great cross into the net. A few minutes later, Romario dragged one of their players in box and gave a away a penalty, which they converted. We were slightly the more dominant team in terms of stats and got close to scoring several times. But it wasn't to be . . . My World Cup dream ended in the first knockout round and Brazil dropped to 6th place. I resigned in shame before the Brazilian FA could have a chance to fire me. I hope that my Cagliari campaign goes a little better . . .
So that's the end of my stint with Brazil. I would like to try with another national team at a later time, but for now I will focus on dominating Europe.
Mexico beat Spain (the other joint favorites — Italy lost their first round match to England, who in turn got beaten by Portugal in the quarter-finals) 2 – 0 in the quarter-finals (the round after they beat me), they beat Portugal in the semi-finals 1 – 0 in extra-time, before beating Argentina 1 – 0 in the final, courtesy of Chicharito. Mexico secured their first ever World Cup! Congratulations to them — if I was going to lose to any team, who better than the eventual champions? Sadly, our performances didn't earn any of our players awards. So that's it for this small issue. Stay tuned for more adventures from Italy!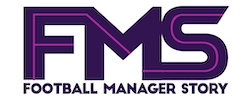 Subscribe to our Newsletter