So, the moment has finally arrived my friends, the last chapter in the glorious Blyth Spartans Football Manager 2009 story… I had a lot of fun along the way and lots of great results, now it's time for one last assault to win the Champions League and the FA Cup again.
The first challenge was the second leg of the Champions League semi final, away at Barcelona. We had a good advantage to defend, we won the first leg 5-2 with a great performance at Croft Park. Now we had to defend and maybe strike on counter attacks… And things went perfectly in the first 50 minutes of the game, Asenjo saved a couple of good shots and young striker Pablo scored a great double. Barcelona reacted unbelievably well though and before we knew it they turned the game around, 3-2 in the 82nd minute! I was afraid that we might witness a disaster but we managed to keep cool and walk away from Nou Camp with the tickets to the final!
There was great entertainment in the other semi final too, Lyon beat Juventus 4-0 after losing 3-0 in the first leg! That meant that we had the same Champions League final as last season! We won it 1-0 back then but it wasn't easy at all…
But until the final we had three more Premier League games to play, nice quiet matches without any type of pressure. My players did well despite not having any motivation in these game and finished the Premier League season with three more victories!
It was an outstanding Premier League season for us: 105 points and only 20 goals conceded, it's a record that will be pretty difficult to beat!
And now the big final… Lyon had more or less the same squad as last season and they employed the same tactic, with a creative attacking midfielder as the key to their attacking game. Last season it was Pjanic, now they used Willians for that role. And they still had an outstanding strikeforce with Benzema and Mauricio upfront…
My young Spanish striker, Pablo, was in great shape again, he gave un the lead in the 21st minute with a placed shot and made the game a lot easier. We just had to control their midfield and take care of that attacking midfielder… We kept the game under control very well, Lyon had only one big chance to score but Asenjo, as usual, produced an amazing save to keep a clean sheet. We won it again!
That result pushed me to the top of the Romanian hall of fame, ahead of glorious managers like Mircea Lucescu!
There was one last game to be played, the FA Cup final with Everton. I didn't expect to have any problems in that game, Everton simply didn't have enough strength to give us headaches. Aquino scored the only goal of the game after dribbling past the whole defense plus the goalie but we missed another few chances, including a penalty kick! There you go, mission accomplished!
This last trophy pushed me into the European hall of fame, on the 18th place…
… and I was now 4th in the England hall of fame, right behind a certain Arsene Wenger :)
As I promised I resigned right after the FA Cup final…
I was surprised to find out that a lot of staff members decided to leave the club after my resignation… However, former star Michael Ballack, one of the coaches that I hired a few months ago decided to stay and the board appointed him as the new manager! I wish him luck! 
Here are my career stats, 321 games won out of 506… These are nothing more than numbers now, numbers and memories…
I owe you the player stats for this last season but I won't make any comments about them, each of the players was absolutely wonderful this season, they dominated England and Europe and they did it in style!
There are a couple of players that I wish to present though. The first is Linas Urbsys, my Lithuanian regen midfielder, one of my favorite players. He is a great box to box midfielder now, wanted by all the big European clubs.
I brought him to Blyth back in 2012, we were playing in Coca-Cola Championship back then and he was only 17 years old! Despite that he was a first team regular right from the start!
The other player that made a real difference in my career is talented Brazilian striker Nicao. He is now one of the club's legends, an amazing striker that can overcome any defender in the world, anytime!
I brought him from Brazil in 2013, at the beginning of my first Premier League season and he made an instant impact. He was a great contributor to the team, we couldn't have gone this far without him.
Well, all good things must come to an end and I guess this is the end of my Football Manager 2009 career. If any of you might want to continue playing the career you can download the saved game from here, I saved it right before resigning.
It has been a wonderful experience and I thank you all for following the story, for your comments and continuous support. But the end of this story will be just the beginning of another one, hopefully a bigger and better one, a Football Manager 2010 story! Thank you for all the suggestions regarding the team I should manage in FM 10, I'll reveal that my favorite right now is… Notts County, the oldest club in the world! They are playing in League Two right now and I would love the challenge of bringing them to glory… Anyway, I'm still thinking about it, so your suggestions are still welcome ;)
I hope you liked the story, stay tuned for more with Football Manager 2010!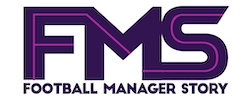 Subscribe to our Newsletter