After a thrilling first half of the season my Blyth Spartans were preparing to confirm the good form in 2016… We were unbeaten in the Premier League at the end of 2015, with only two draws! We were also still involved in all the cup competitions: Carling Cup, Champions League and the FA Cup.
In fact, the FA Cup was about to begin for us with a 3rd round game away at League One side Nottingham Forest. I chose to send in only reserve and under 18 players for this game and it seemed that I was a bit too confident as Julio Arca banged in a perfect free kick to give Nottingham Forest the lead. I send in a couple of first team players in the second half and we managed to turn things around and snatch the win, we were pretty close to being the victim of a major upset!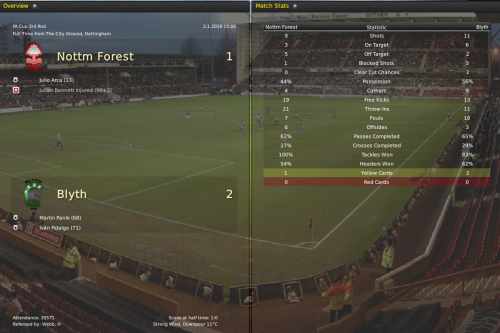 Right after the FA Cup game I managed to conclude the transfer that I wanted, a new right winger for my Spartans, Czech player Lubos Kalouda! I signed him from Middlesbrough for around 10 million euro and I hope that he will do great things for us. With this transfer my squad was pretty well balanced and with enough depth to face all the competitions that we had to… win.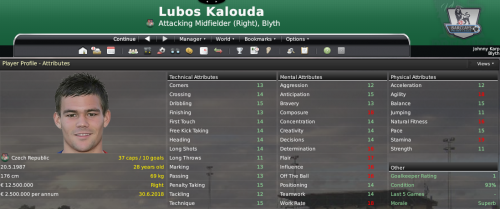 I couldn't use Kalouda in the domestic cup games though. We had the first leg of the Carling Cup semi final coming up, at home with Tottenham. We played pretty well but missed a lot of chances again… Tottenham punished us with a late goal from a corner kick, it was a good result for them. We had to earn the qualification away from home, that's never easy.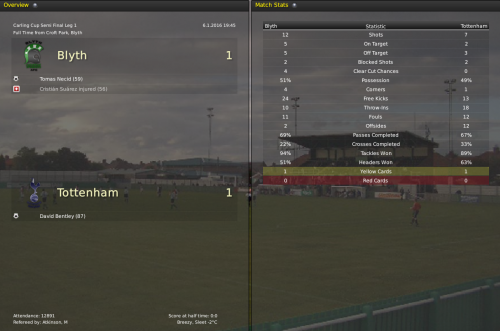 Back to the Premier League, we had to visit 13th placed Fulham, a team that we defeated 2-1 in August at Croft Park. We were lucky to get an early goal, that allowed us to defend and strike on counter attacks. Fulham attempted an unlikely comeback in the last half hour and they nearly got it, they scored two goals as my defenders were beginning to panic.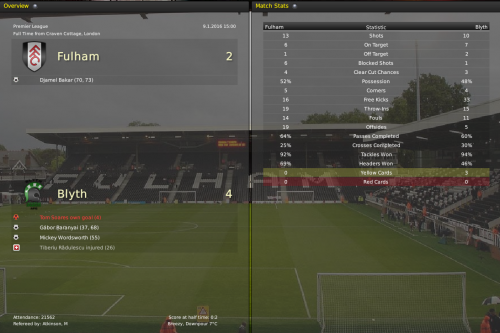 Next up, an important home game, Arsenal were coming to visit. We snatched a 1-1 draw at Emirates back in November but that was a game we should have won… Giuseppe Rossi scored a late goal then, now he banged in a marvelous free kick to give Arsenal the lead. Daniel Aquino got us back on level terms and we tried hard to get the lead in the second half. It all went wrong when centre back Cristian Suarez got his second yellow card but we managed to score another goal on a quick counter attack!
Next up, the decisive second leg of the Carling Cup semi final, away at Tottenham. They were pretty confident after the 1-1 first leg result but we were determined to get through. We played a superb first half and we were 2-0 up at the break. Tottenham tried to react in the second half but Daniel Aquino scored his second goal on a counter attack and it was all over, we are going to meet Middlesbrough in the final at Wembley Stadium!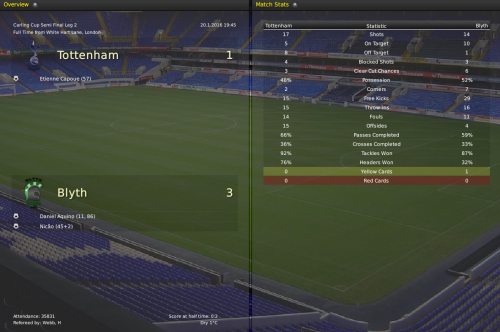 Until then we had also the FA Cup to worry about, we had to battle against Fulham again. Nicao gave us the lead with a splendid diving header but Fulham got the equalizer with a great free kick goal. Tomas Necid brought us the win in the second half but I couldn't enjoy it at all. Nicao picked up a knock, he was going to be out for around a week. That was the good news. Daniel Aquino was badly hurt, he will be out between three and four months! That's frustrating for us, just when he started to get the goals rolling in… His season is over and that's a big blow for us, a huge blow.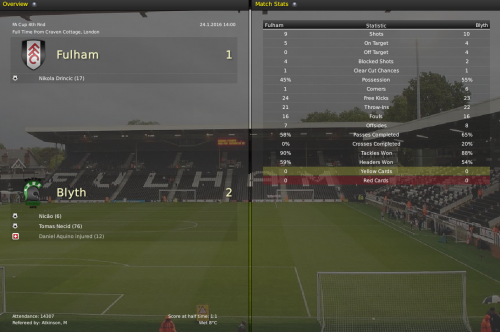 Still under shock after Aquino's injury we traveled to Middlesbrough for the Premier League game and we provided an efficient performance to earn a narrow win.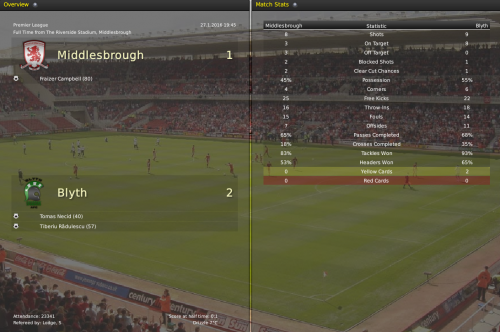 The last game of the month was at home with 13th placed West Ham, a team that gave us some headaches in September although we won 2-0. Tomas Necid banged in an early goal, things seemed to go well. That didn't happen, the game turned into a nightmare. West Ham scored three goals in the first half: the first from a corner kick, the second after a quick counter attack and the third… a total fluke! I couldn't believe it, West Ham were leading 3-2 at the break. We played very well in the second half and our new signing, Lubos Kalouda, managed to score his first goal for the club to give us a well deserved win.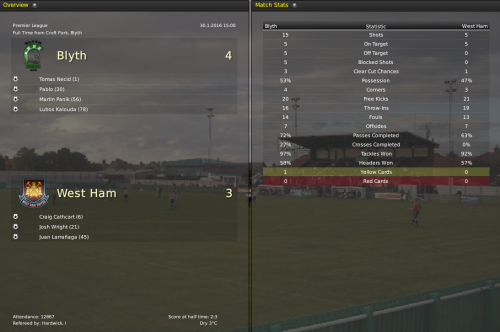 Aquino's injury was good news for young Spanish striker Pablo, he will have more chances to play for the first team… I signed him in 2013 from Wolves, he was only 17 years old back then, and I hoped that he would become a good poacher. He has the chance to prove himself now, his last chance. He scored three goals and made 5 assists so far this season, but he only played 13 games or so.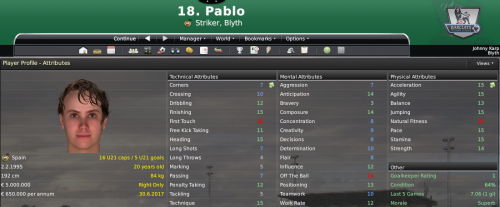 Manchester City were in good form in January, they got four straight wins, so the gap remains at 15 points.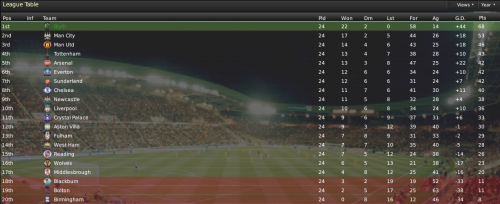 But we'll get to play against them (twice!) in February… We'll also have the first leg of the Champions League game against Roma, plus the Carling Cup final with Middlesbrough, there will be some entertainment for our fans!

I'm still pretty sad about Aquino's injury, I don't have any transfer money left to sign a new striker, so I'll have to rely on Nicao and Necid. If one of those two will get injured we'll be doomed, unless the youngsters will show something special…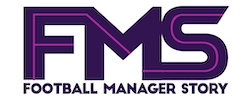 Subscribe to our Newsletter