Here we go, the last two games of our fantastic first season in the Premier League. We were in 6th place at the end of April and we only needed one point from the last two games  be 100 percent sure of an Europa League place.
We had the perfect opportunity to grab that point right from the first match, at home with 14th placed Wigan. Our last game with them was a high scoring draw, it finished 3-3 in December. We seemed to do better this time, we dominated the first 45 minutes and Wigan barely came out of their own half. But when they did, they scored! It was 1-1 at the break and we continued to push forward in the second half. Wigan were creating a few chances for themselves on quick counter attacks but we were missing huge chances, huge. Pavlyuchenko finally banged one in in the 76th minute and it looked like we were going to give our fans a nice victory. In the last minute our keeper probably has some other thoughts on his mind, he passed the ball straight to an opponent. He scored and didn't even say thanks… It finished 2-2 but we should have won it.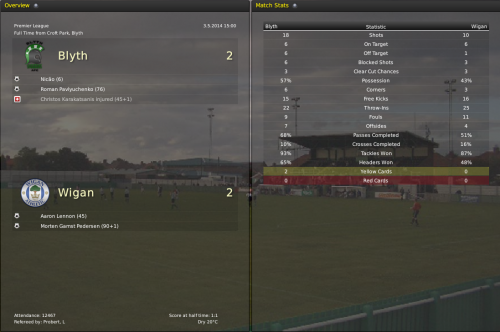 But it was quite enough, the 6th place was ours!

After that game I received the first big job offer from a Premier League club, Aston Villa. I was shocked by their wage budget, almost 60 million euro per year while I have only 6 million at Blyth! Obviously, I declined the offer, I want to take the Spartans through Europe ;)

The last game of the season didn't matter anymore, Newcastle looked determined and willing to win it and we didn't do much to stop them.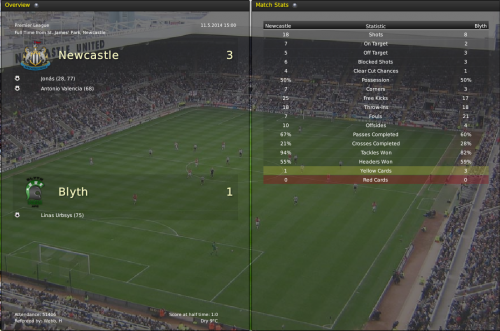 Here's the final league table, Manchester City won the title and my Blyth Spartans qualified for the UEFA Europa League! West Bromwich will go straight back to Championship along with Hull and Birmingham. I checked your comments and guess what, Ben E predicted at the end of our Championship season that we would finish 6th in the Premier League! He might have been joking though, he also said that we would win the Carling Cup :)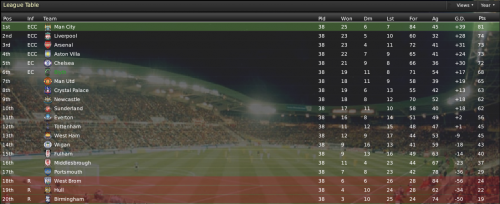 Vagner Love was the top goalscorer and my Roman Pavlyuchenko was right behind him with 20 goals! Nicao almost won the most assists award but Vagner Love won that one too.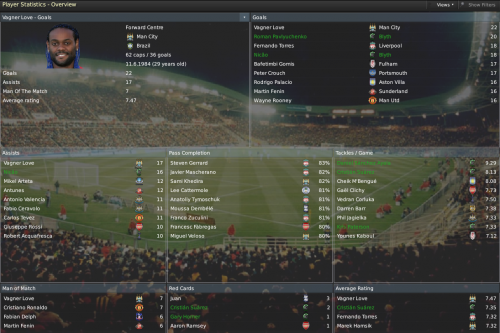 Here are the squad statistics for this season, centre back Cristian Suarez had the highest average rating at the end of it, 7.35 from 36 appearances.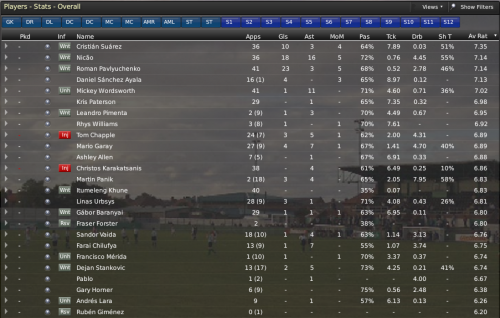 But the revelation was central midfielder Mickey Wordsworth, he had an average rating just above seven and made 10 assists for the team. The good performances earned him the first international cap for England and I can say that he's getting better every day. Several clubs want him badly and now he wants to move to a bigger club… Hopefully I'll be able to persuade him to stick around, I guess we'll be a big club soon :)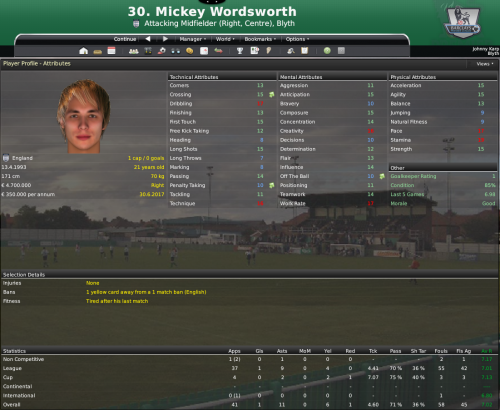 And now the other important results. Liverpool won the FA Cup after a tense final game with Arsenal. This result means that 7th placed Manchester United qualify for the Europa League…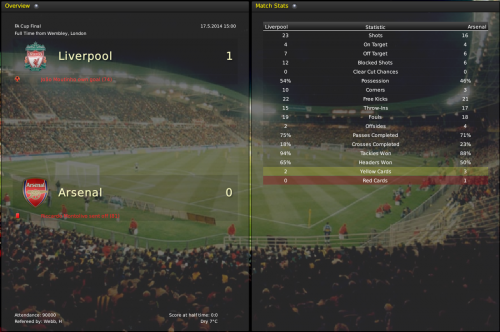 The UEFA Europa League was won by Ajax Amsterdam, they defeated Shakhtar Donetsk with a last minute goal.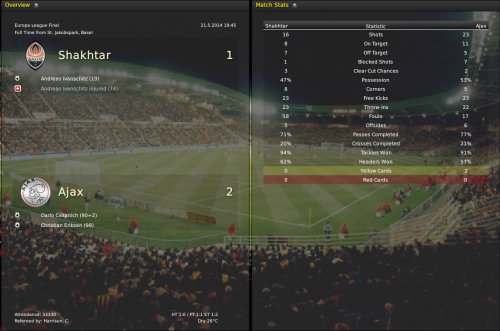 And finally, an English team won the UEFA Champions League, Chelsea won against Barcelona to lift the trophy. And that means that even 8th placed Crystal Palace will get to play in the Europa League!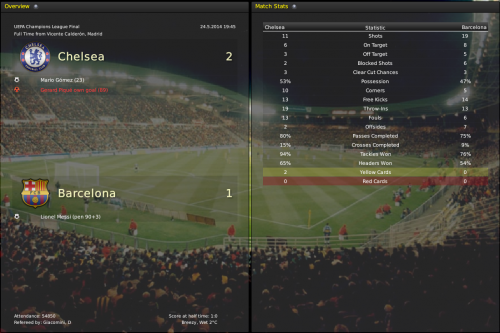 We were given 17 million euro for finishing 6th and with around 30 million euro in the bank my board decided to invest in a new stadium expansion. Not too much though, only 400 seats!

There you go, that was my first season with the Blyth Spartans in the Premier League, a great season for the club. We have a new board now and some money to spend, hopefully they'll give me a decent transfer budget that would allow me to get some better players. After a quick look at the squad I'd say that I'll need a keeper, a right back, maybe even a left back, a centre back, a central midfielder, a pair of left/right wingers and a striker. Not too much…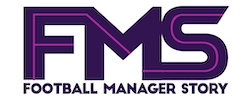 Subscribe to our Newsletter