Good evening my friends! I had quite a rough day today, my head is still aching and the only remedy I see is… blogging about my favorite game, Football Manager 2009. After a wonderful season in League Two my Blyth Spartans were preparing for a new challenge, the tough opposition in League One. Our stadium has 4400 places and only 570 of those are seated. Despite that we sold no less than 2094 season tickets for this season, almost half of the stadium! I'm sure that the warm support of our fans will give us strength in the difficult moments.
And the difficult times seem to be coming right away. In the first league game Port Vale taught us a lesson, the defeated us 4-2! We had a better possession of the ball but we allowed them huge spaces in our defense and absolutely incredible chances to score. And they scored, four times! It was obvious that we still had a lot of work to do.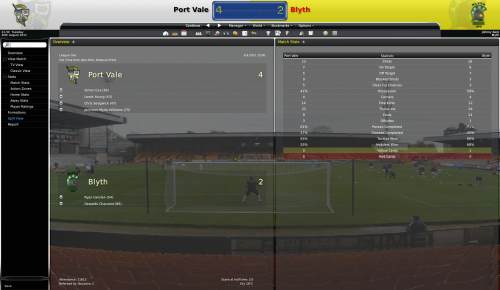 The next game confirmed our poor form at the beginning of the season. We lost 2-1 against Burnley in the first round of the Carling Cup. They gave us no chance, they played better than us and deserved the win.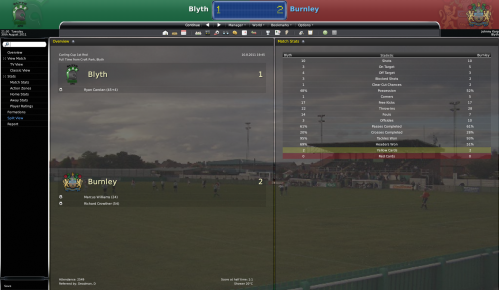 We had to get out of that poor run of results but things were getting even worse. Bradford taught us another lesson of pragmatic football and defeated us 2-1. The only player that seemed to feel and play well in League One was centre back Ryan Carolan, he scored in each and every one of the first three games of the season!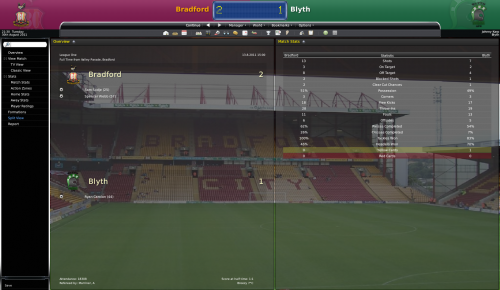 The next League One game was against Burnley, the team that defeated us in the first round of the Carling Cup. We had to win this game and we finally did! We were lucky to score two early goals and after that we defended the lead perfectly. We even had a few more chances to score on counter attacks but my players didn't seem to have a lot of confidence at that point. Anyway, it was our first win in League One, an important psychological step.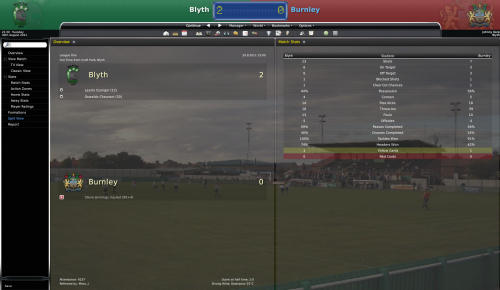 With a victory in the bag we entered the game against Brighton with a bit more confidence. We dominated the game and we won 1-0 after missing quite a few chances again. The good news was that we finally seemed to be more balanced in defense and that's very important.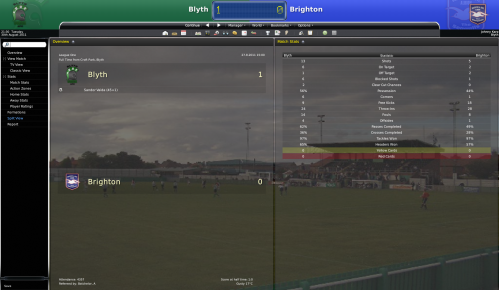 Unfortunately we couldn't continue with another win as we lost the last game of the month at home. Fortunately it wasn't a League One game but a Johnstone's Tropy game, in the first round. We were out of the Carling Cup too, so we had only the FA Cup and League One left. Since we don't have a big squad I think it's better this way.
After four games we were right in the middle of the League One table with 2 wins and two defeats. I guess that's not too bad for now but not very good either.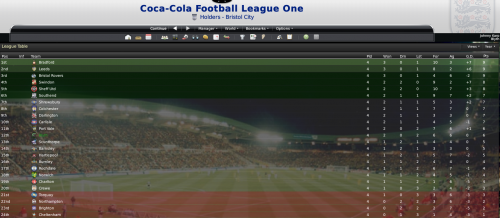 I still don't know what to expect for this season. Would it be possible to achieve another miraculous promotion? Or will we battle to avoid relegation? What do you think?
And I'd also like to ask you something else… What do you think, should I go like this from now on and write a post after every month in the game?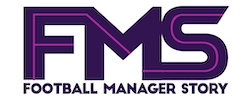 Subscribe to our Newsletter