My Blyth Spartans were dominating the Premier League, we were still unbeaten at the end of January, a great run, and it seemed that no other team could keep up with that pace. I wanted the good run to continue and to secure the title as soon as possible in order to focus on the other competitions.
The first game of February was away at 16th placed Wolves, a team that we humiliated in September at Croft Park, it ended 5-0 then. This time we were lucky to score an early goal, Kalouda sent in a tricky cross and a defender deflected it past his own keeper. Wolves were prepared to defend, so their game plan was blown to pieces. We put another three goals past them and earned an easy win.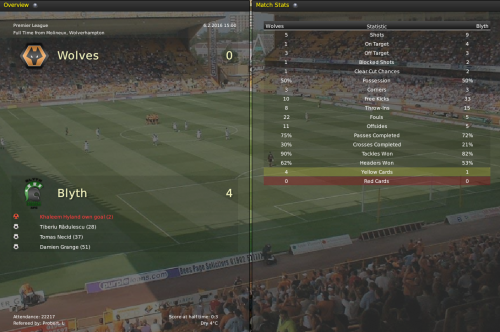 Next up, a home game against local rivals Newcastle. They were in 8th place but we defeated them 1-0 at St. James' Park in October. My lads played a perfect first half, we were 3-0 up at the break. We allowed Newcastle to create a bit too much in the second half but the win was already in our bag.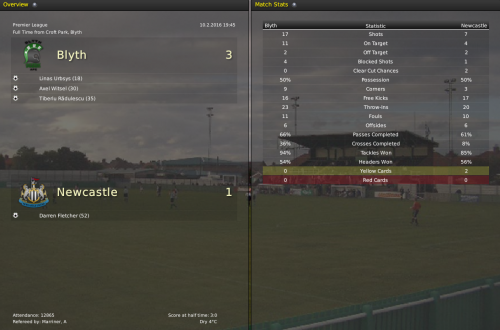 We had a difficult challenge coming up, Manchester City in the FA Cup. We had to use the home ground advantage but the game was even and boring in the first half. The second half wasn't much better, it seemed that we were heading towards a goalless draw but Manchester City's defenders lost their concentration… First a tricky back pass put their keeper in difficulty and he deflected the ball into his own net! A few minutes later another error allowed Nicao to double our lead and it was over!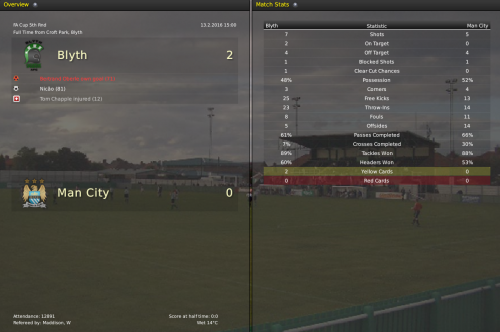 The Citizens had the perfect chance to get revenge a few days later, we had the Premier League game coming up. They were in 2nd place, 18 points behind us, so it was their last chance to get back into the title fight. They looked determined to fight in the first half and Hamsik gave them the lead with a superb volley from 20 yards out. We were not playing very well, I admit I was a bit desperate… So I threw in young striker Pablo to replace an unconvincing Tomas Necid… It was like a dream, three crosses, three headers from Pablo and three goals!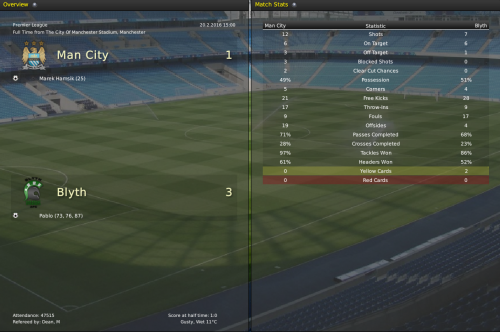 With this win we had one hand on the title, maybe one hand and three fingers…
With the Premier League title almost in our bag we had to focus on the other competitions, we had a tricky away leg coming up at AS Roma. We won at Olimpico last season in the Europa League quarter final and I hoped that we could do that again. In fact, we played very well and didn't give Roma any chance of winning the game. Nicao scored a very important goal, so I was pretty confident that we could hold on to that lead in the second leg.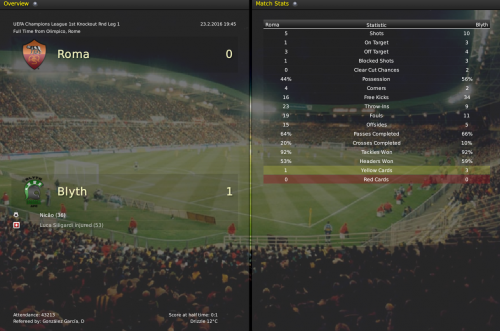 There wasn't any better way to end the month than with a final, the Carling Cup final against Middlesbrough at Wembley Stadium. We were the favorites for the trophy and we outplayed our opponents in the first half. We should have been at least 3-0 up at the break but it wasn't to be, Middlesbrough took advantage of a defensive blunder and got back into the match. They looked more lively in the second half and I was afraid that we would be the victims of a comeback… Centre back Tiberiu Radulescu showed his aerial skills again though, he ended the game with a powerful header! More silverware for the club, the fans were quite happy!
March looks pretty promising, we'll have two nice tough ones in the FA Cup and in the Champions League…

I also hope that we would keep up the good form in the Premier League, we might even win the title at the end of March!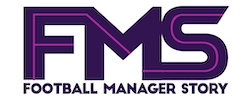 Subscribe to our Newsletter