Hello everyone,
First off I hope everyone is well having not seen the majority of readers for a few months. As most of you may have noticed I havnt been around for a while and am not sure if Johnny or Darren have said anything so I first better clear that up.
A few weeks ago my eldest brother was involved in a serious car accident after his motorbike collided with another car, he had a life saving operation and is thankfully now recovering well.
It turned out that he was hit by a drunk driver who never saw him, he managed to get out of his car and walk away whilst my brother requires a metal rod in his leg in order to walk again.
As you can imagine its been a really hard few weeks as he lives in Italy with his wife and two young daughters and I have just recently got back from seeing him. So as you can understand I havent even thought about playing nevermind writing since his accident.
However with him hopefully through the worst I will hopefully return to writing to help me forget the past few months and return to 'normal' life if you will.
So thats where my apology will come in, and its a sorry for not being able to complete my challenge that people were enjoying. For those who are interested I did complete a few more seasons than I managed to publish on the site but due to what happened it made it impossible to write them up.
I never claimed the European champions league and ended up in season 2040, with the best result being a quarter final defeat to Liverpool with my Sporting side.
I guess I could have kept playing and I would have eventually gotten there, just a shame I never got to finish what I started which seems so long ago now.
So to conclude I got four out of the five champions leagues with only Europe eluding me.
So now onto the advice bit, with the new game days away I do plan on returning with a brand new story however I have no idea on what to write about. I havent read what the other writers are doing so your suggestions are very welcome, the two I have is either a lower league Spanish story or a return to the pentagon challenge trying to win the European, Asian, North American, South American and the African champions league.
I feel I have unfinished business with my pentagon that was four sides done, however I will let you decide with what you would prefer to see.
Also feel free to post any other suggestions on challenges or ideas you have.
So thats about it, it feels really nice to be back writing again and I guess we have to look to the future and try to forget the past. Its been a really testing time for my family but I feel we are closer and stronger than ever.
And please never ever drink and drive no matter how good a driver you think you are, even if you have one or two its just not worth risking your life and endangering the lives of anyone else through and act of selfishness.
Anyways, thank you all for understanding and I look forward to returning,
Ana. xxx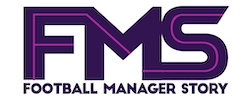 Subscribe to our Newsletter