Hi everyone, remember me! :)
I guess I should start of with an apology for being away for the last few weeks, the truth is that me and my boyfriend have just moved house and anyone who has done that will know the sheer amount of effort it takes to pack up all your stuff and move on.
Our new house is so much bigger with a front and back garden, a garage and a huge kitchen!!
I mean every room is much bigger than what we had, you could probably take our old house and drop it inside the new one and still have loads of space left over!
So thats where I have been for the last few weeks, thankfully we are about 90% there with everything and our internet and everything is now set-up along with the endless list of things you have to do when you move house!
But lets try and get back to my story! Infact its been so long I can barely remember what happened last time! So please take a few moments to go back and re-read to try and familierise yourself with what happened.
But for those lazy people! I will summarise that I am currently at Sporting CP and have just won my first Portugese title on the road to hopefully sealing my fifth and final champions league trophy.
So here is my season as it happened :
Cheonan (July 2010 – January 2013)
Nothing won.
– South China (June 2013 – June 2016)
Hong Kong League Title : 2014, 2015, 2016
Senior Shield : 2013, 2016
League Cup : 2014, 2015, 2016
Asian Confederation Cup : 2014, 2016
– F.C.A.K (December 2016 – November 2019)
South African First Division :  2018, 2019
South African First Divison Cup : 2019
– Moroko Swallows (November 2019 – January 2023)
South African FA Cup : 2020, 2021
South African Premier League : 2021, 2022
South African Charity Cup : 2020
South African Knockout Cup : 2021
South African Super Eight : 2021
African Champions League : 2022
– FC Seoul (February 2023 – February 2026)
The K-League : 2023, 2024, 2025
The Korean League Cup : 2023, 2024
The Pan-Pacific Championship : 2024, 2025
The Korean FA Cup : 2024
Asian Champions League : 2025
– St Gallen (October 2026 – July 2027)
Nothing won.
– Veracruz (July 2027 – June 2031)
Mexican Opening Stage : 2029
Superliga : 2030
Champions Cup : 2030
North America Champions League : 2031
– Sao Paulo (June 2031 – July 2032)
Sao Paulo State Championship : 2032
– Cruzeiro (July 2032 –  December 2033)
Brazilian First Division : 2032, 2033
Minas State Championship : 2033
The Club World Championship : 2033
The Copa Libertadores : 2033
– Sporting CP (June 2035 – Present)
Liga Sagres : 2036
Super-Taca : 2035
International Teams :

– Morocco (Febraury 2015 – December 2016)
Nothing won.
– Senegal (November 2021 – February 2023)
African Cup Of Nations : 2023
– Egypt (October 2025 – February 2027)
Nothing Won.
– Mexico (September 2028 –  September 2029)
The Gold Cup : 2029
– Croatia (November 2033 – July 2034)
Nothing Won.
– Spain (July 2034 – Present)
Nothing Won Yet.
—————————————————–
The European Championships
So many will remember that I left my job at Croatia to manage at Spain, so here is my first full tournament the European championships. I was drawn in group C alongside Bosnia, Serbia and the Ukraine the tournament was being held in Spain so alot of extra pressure from my home fans!
Group C results
So we began with a fantastic five zero win over Bosnia but a nervy draw with Serbia followed another comfortable win over the Ukraine. Peinando is my player at Sporting my adopted Spaniard!
The draw wasnt too kind to us as we would face Holland in the second round.
Second Round Results
We just managed to sneak past the Dutch thanks to a Peinando late freekick. My former team Croatia were knocked out to Germany whilst Ireland progressed thanks to a win over Slovakia, Portugal ran riot scoring seven against the Czech's.
The quarter's would see us face the German's.
The Quarter Finals
So another narrow win and another game we did just about enough to get through, we needed to thank our goalkeeper though after he saved a penalty to preserve our lead. England beat Italy as both Portugal and France progressed to the semi-finals.
It seems we would to meet local rivals Portugal, whilst no love lost as England met France.
The Semi-Final Results
Another very tough match but I was very pleased that we managed to edge the game with an extra time winner. We probably should have won in normal time but England took France to penalties so all teams played the maximum time.
It seems my beloved Spain would face the serial underachievers England maybe England's time had finally come……
The European Championship Final
Or not! I must admit the scoreline didnt really reflect the game as England played really well but my team were clinical when we needed to be as top scorer in the tournament Peinado smashed in the opener on 44 minutes.
A trademark freekick seven minutes after the re-start meant we had one hand on the trophy but my captain of all people! Pons was red carded after the English striker was clean through, but he probably justified it as their freekick came to nothing and we held on to win the trophy!
I did resign shortly after winning as I want to focus 100% on Sporting, but I managed to win in Spain! :)
Here is the past winners of this tournament (to cheer up Kevin and Darren!) :
So England have twice won it in 2020, and 2028. Holland claimed it in Poland and again 20 years later in France with Denmark winning it in 2016.
So thats that! Now onto my Sporting season!
Transfers In
Kagiso Ngobeni
Rasmus Bagger
Mick Deckers
So I made three new additions with Ngobeni a holding or central midfield player, Bagger a central defender and Deckers a promising Dutch man but I did pay alot of money for him. He is also a central or holding midfield type player.
Super-Taca Final
Nothing much to say as we ran out easy winners, nice to see Coffie score twice as I have been really pleased with his progress so far.
Results & Table First 15 Games
So we have meade a very strong start this season and are already ten points clear of our main rivals Porto. We have score for fun and have been fairly good at the back as we search to recliam our title.
Transfers Out (Bad news!)
Bye Peinado….
Easily my best player and already a Sporting legend despite his young age. As you can imagine I had no say in the deal once it was made and to make things even worse we lost our star left back Maninho to PSV.
We did take alot of money most I spent on this guy to try and fill the void of Peinando (Warning : possible panic buy ahead!!) :
Cheikh Camara
Angel Peinando
Ok maybe not a fair comparison but I payed £14 million for Camara and I dont know why! I had options at Sporting and probably didnt need another striker but just look at Peinando, deserves his chance at Man City who pay him £120,000 a week more than we did….
Results & Table Last 15 Games Of The Season
So we managed to re-claim our title and in truth it never looked close. Towards the end I was giving my youngsters, back-up and acadamy players some games and was impressed by a few of them.
Nothing more to add, champions again! :)
Final Player Ratings Of The Season
Star Man – Zeferino Muzadi
So Muzadi has been promoted to club captain after Peinando left for Man City, and once again topped the ratings with another fantastic season. Coffie really has come on leaps and bounds and filled the void really well, whilst Camara enjoyed an up and down start struggling with injury.
The Champions League
Just horrible, from start to finish as we never got going in Europe. Was pretty happy with the group draw but we almost blew that with some bad performances only beating Lille, then met Barcelona and that was that as we crashed out 5-1, just bring on next season! :)
Taca-De-Portugal
The Final
So a cup competition added to my C.V as we won the Taca de Portugal in a pretty good final as Maderia played very well. Cue Muzadi to spoil there dreams as he hit a fantastic hat-trick with goals from Francisco and Allende.
The B-WIN Cup
So we failed to win the BWIN cup after losing to our big rivals Porto by two goals to zero. I wasnt too down hearted as I dont really care too much for domestic cups my aim is the champions league!
And that is that!!
Phew!, well done if you have read it all I know it was a pretty long post even for me, but had loads to cram in having been away.
Am a little worried about the champions league as we seem to underperform, so I a may to change some tactics around to try and be a little less aggresive in attack as we tend to lose alot of cheap goals. Domestically though and things look pretty good as we are miles ahead of our rivals so am hoping to add a few more titles to my C.V.
Again apologies for being away and I will do my very best to read as many posts as I can, but dont feel bad if I dont comment as there a loads of posts I need to read! Enough to keep me busy for a few days!
In terms of my story I should hopefully be posting alot quicker, as I try to complete this challenge so thanks very much for reading and bye for now! :)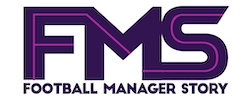 Subscribe to our Newsletter