Hi everyone!
First off a massive apology for not being around commenting or posting, but due to an upgrade to our phone line we have had no internet for the past few days. Plus the weather has been gorgeous so have been spending alot of time outside! :)
So here is an overdue post on my challenege and hopefully the club I will lead to the european champions league Sporting Club Portugal.
For those interested I turned down the chance to manage at Ajax, as I have managed them on a  previous game and have never managed in Portugal so wanted something a bit different.
Last time I posted my world cup adventure with Croatia, so now I am the manager of Spain and Sporting CP so here is how my season went.
Cheonan (July 2010 – January 2013)
Nothing won.
– South China (June 2013 – June 2016)
Hong Kong League Title : 2014, 2015, 2016
Senior Shield : 2013, 2016
League Cup : 2014, 2015, 2016
Asian Confederation Cup : 2014, 2016
– F.C.A.K (December 2016 – November 2019)
South African First Division :  2018, 2019
South African First Divison Cup : 2019
– Moroko Swallows (November 2019 – January 2023)
South African FA Cup : 2020, 2021
South African Premier League : 2021, 2022
South African Charity Cup : 2020
South African Knockout Cup : 2021
South African Super Eight : 2021
African Champions League : 2022
– FC Seoul (February 2023 – February 2026)
The K-League : 2023, 2024, 2025
The Korean League Cup : 2023, 2024
The Pan-Pacific Championship : 2024, 2025
The Korean FA Cup : 2024
Asian Champions League : 2025
– St Gallen (October 2026 – July 2027)
Nothing won.
– Veracruz (July 2027 – June 2031)
Mexican Opening Stage : 2029
Superliga : 2030
Champions Cup : 2030
North America Champions League : 2031
– Sao Paulo (June 2031 – July 2032)
Sao Paulo State Championship : 2032
– Cruzeiro (July 2032 –  December 2033)
Brazilian First Division : 2032, 2033
Minas State Championship : 2033
The Club World Championship : 2033
The Copa Libertadores : 2033
– Sporting CP (June 2035 – Present)
Nothing yet
International Teams :

– Morocco (Febraury 2015 – December 2016)
Nothing won.
– Senegal (November 2021 – February 2023)
African Cup Of Nations : 2023
– Egypt (October 2025 – February 2027)
Nothing Won.
– Mexico (September 2028 –  September 2029)
The Gold Cup : 2029
– Croatia (November 2033 – July 2034)
Nothing Won.
– Spain (July 2034 – Present)
Nothing Won Yet.
————————–
So I was out of work for a club job for almost two years then both Ajax and Sporting came calling!
I took the latter and as you can see they are a pretty successful club, good transfer budget to work with and a good wage budget also.
Star Player – Angel Peinado
Easily my best player and one of my highest earners but has dual nationality!!
Yes he has played for Argentina youth but he is also part Spanish so guess who called him up for his first cap! ;)
So now I am on his favourite people list! I will try to build my team around him and for those who havent guessed he is a centre forward.
Transfers Out – First Window
So as always a huge clear out off over payed, over hyped has beens!
The transfer rules in Portugal are very relaxed in terms of foreign players, but I still wanted to sell most of them. Not much more to add except we reaped alot of money in.
Transfers In – First Window
So I bought a few new players, the standout was my £9 million signing who I will post below.
Delgado is a goalkeeper I found in my Spain u19's so managing a nation does have some perks!
I also plucked two players from the USA with Coffie being an exciting striker from Ghana.
Zeferino Muzadi
Henry Coffie
Muzadi is from Angola and is a winger, seeing as I will use my formation from Cruzeiro using a 4-2- 3-1, Muzadi will play wide right. Coffie is a promising talent but I payed a fairly hefty price of £3.5 million so hopefully he can develop well.
Super Taca vs Porto
So we won this game against our big rivals Porto, the Super Taca seems to be like the Spainsh super cup or the community trophy in England.
My first trophy in charge and a late goal from our centreback from a freekick was enough to seal the win.
Results First Half Of The Season
So first impressions of the league and its easy to see why Sporting and Porto have been so dominant as were are miles ahead of the rest of the teams.
We lead the league after 15 games but Porto are right on our heels but beating them away was a massive bonus, and the goal was almost an exact copy of the one scored in the Super Taca!
Same scorer too to give us the early advantage.
January Signing
Fernando
So I made only was transfer deal in the January window buying this excellent transfer listed centre back for £7 million. Big money again but I do feel he is worth the outlay with his power and tackling, fairly quick also but I do like him!
The Champions League Results
So we did have to qualify and we met Shaktar but thankfully we managed to get through and into the group stages.
Mixed results beating Inter then losing in Italy to a late goal and two draws against PSV but we crept through due to our goal difference and after beating Roma at home by three goals to one, we imploded in Italy again losing by an embarrassing six goals to one.
Seven four in total but not good enough so my champions league dream is over for this season.
Final League Results Of The Season
So we were crowned champions by fourteen points which was great! We are very free scoring but we defended really well also, a few dropped points with another diasaster at Braga losing three one but didnt cost us anything but a bit of pride!
I feel the league will always be a two horse race between ourselves and Porto and history is on my side as both clubs have won the league for the past 12 seasons this was our first after three Porto titles in a  row.
Final Player Ratings Of The Season
Star Man – Muzadi
So my big money signings really delivered with Muzadi topping the average ratings in both scoring and creating.
Peinado scored 36 in 37 a fantastic return as my solo striker Allende also did very well playing upfront or as an inside left, we still have  few foreign players so I really want to add some young Portugese players but from our acadamy as Sporting have a great acadamy in real life, Goncalves is one I added a promising acadamy player but I will try to add a few more.
So thats it!
So its great to back in a league where I dont have to try and explain the rules or anything, just a nice format that everyone can understand!
My aim is winning the champions league with Sporting so if takes me twenty years then so be it, I really like this club for some reason.
So next time I will post my Spainish progress in the european championships, but am not sure if I should do an individual post or combine it with my Sporting post. So any thoughts just let me know, as always thanks for reading and I should hopefully get my next update out in a few days!!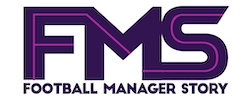 Subscribe to our Newsletter