I guess most of you have asked this question and since there are just 17 games left in the season I guess it's a good time to evaluate each team's chances. The first thing that I did was to check the Football Betting sites and see their odds. It's no surprise that Manchester City are the big favourites at the moment with Manchester United not far behind followed by Tottenham and Chelsea. The other teams seem out of the race: Arsenal's odds to win the title, for instance, are 190 to 1.
Let's make a quick recap of the league table situation before moving on to other considerations: Man City are in command with 51 points, reigning champions Man United are three points behind while Tottenham are in third position with 46 points. Chelsea need a half-miracle at this point to close the gap as they are 11 points behind the leaders while the likes of Arsenal and Liverpool would need more than a miracle since they are more than 15 points behind the Citizens.
We don't have a clear favourite at this point in my view, I think that any of the current top three teams could go to win the title this season. I have to admit that I support Tottenham in this three-horse race, mainly because I really admire their manager and what he achieved at the club. But let's see the facts:
Manchester City have lost just two games out of 21 but the important thing is that those two losses were in the last seven games and that shows a slight dip in form. Compared to last season when they relied mostly on Carlos Tevez for goals and offensive actions this season Man City have quite a few viable options upfront: Sergio Aguero who scored 14 goals so far, Edin Dzeko with 11 goals or even Mario Balotelli (8 goals), David Silva and Adam Johnson (5 goals apiece). Will that appetite for goals be enough for Mancini's men to lift the title? It seems so at the moment.
Manchester United are going through a rough patch at the moment as they lost two of the last three games but the Red Devils have the maturity and experience to bounce back. However, compared to Man City, they only have one man to drive them forward and that is Wayne Rooney who bagged 13 goals so far while Javier Hernandez or Dimitar Berbatov only scored six apiece until now.
The dark horse in this race is Tottenham, they have lost just three games so far but two of those defeats were at the very beginning of the season. They recovered from that slow start and seem very solid at the moment even though they recorded a few disappointing draws lately. Adebayor is their top goalscorer so far with 9 goals but Van Der Vaart, Defoe and Bale also contributed with seven goals apiece. They do have a chance to lift the title and I really hope they will even though their bid might seem unlikely to many football fans.
As for Chelsea, they are out of the race if you ask me because 11 points is a huge gap at the moment. The main problem for the Blues is that their star strikers are not scoring: Torres has just 2 goals while Drogba has 3. Frank Lampard and Sturridge have scored 9 goals apiece so far but the team doesn't seem to have a leader upfront. If Torres finds the way to the net they might have a chance, if not they might even drop out of the top four.
These are my thoughts but I'm really curious to see yours, so stick'em into the comments box!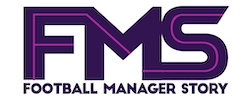 Subscribe to our Newsletter