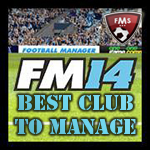 With Football Manager 2014 announced I can feel the anticipation brewing within our community. We may have months to wait, but the continuous feature posts and videos that will be featured on this site will just build the excitement around this game until its climax, the BETA release! Don't forget you can pre-order FM14 right here, supporting our community and gaining BETA access an incredible 2 weeks before the games full release.
As you can tell, I'm really excited about the new game, so much so that I've even begun asking myself which clubs to manage in FM14. Its the age old question, who is the best team to manage in FM 2014? Well the answer will differ very much from that of FM13, the world of Football has shifted and shown the difference a year makes. Take a look at the teams below, they should surely make your shortlist.
Aston Villa (English Premier League)
Were they Any good in FM13: Awful, one of the worst EPL sides to manage. Poor finances, poor quality of player and lack of depth.
Stadium capacity: 42,788
Best players: Benteke, Weimann, Vlaar and Guzan
Predicted financial status: Okay
Best new signings: Jores Okore, Antonio Luna, Nicklas Helenius
Difficulty: Good to experienced FMer's recommended
Verdict: For me Aston Villa will be one of the most improved clubs come FM14's release. A number of players were average last edition but have more than shone through in real life and should be stars this year. The likes of Benteke, Weimann and Agbonlahor (the latter of which revived his career towards the end of the season) could form the lethal front three, with pace, precision and bite. At the back Vlaar should be strong this year, Lowton has shown he deserves a boost in stats and Okore was very popular in FM13 before moving from Denmark.
The Villain's were so bad in FM13 that our Forum featured a competition to see who could do the best with them, it was some challenge! But I honestly believe the boys have grown into men and there's a great base for a fantastic save there this year.

Monaco (French Ligue 1)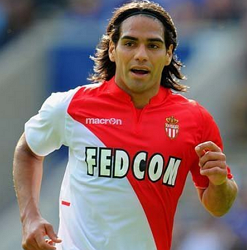 2012/13 League position: 1st (Ligue 2)
Were they any good in FM13: Yes, some very talented players and good finances made them prime candidates for a quick attempt at dominating French Football.
Stadium capacity: 18,480
Best players: Falcao, James Rodriguez, Eric Abidal and Joao Moutinho
Predicted financial status: Rich
Best new signings: Falcao and James Rodriguez
Difficulty: Newbies welcome!
Verdict: The ultimate destination for any manager who wants cash and the chance to make a newly promoted club big. Monaco have excellent players and the perfect opportunity to build a strong young side that could dominate European Football. Sure this won't be a challenge for those veteran FMer's, but I think the less experienced gamers will love managing this team.

Portsmouth (English League 2)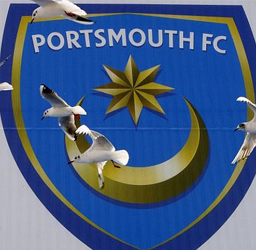 2012/13 League position: 24th (League 1)
Were they any good in FM13: Nope, not in the slightest. League 1 is tough, Pompey had a huge wage bill, massive debts and small squad…recipe for disaster, I'd commend anyone who got them promoted without cheating first season.
Stadium capacity: 21,100
Best players: Agyemang, Andy Barcham and David Connolly
Predicted financial status: Insecure at best
Best new signings: Patrick Agyemang, Simon Ferry and Andy Barcham
Difficulty: Good, experienced and veteran FMer's recommended
Verdict: Near impossible to manage last season, which was a shame, but this club shows the difference a year can make. Yes they are still in financial trouble, but the wage bill has been hacked, they now have excellent players for the division they find themselves and a great opportunity to build. You'll find the first season easy and have the reputation and time to build for the future. Bringing Pompey back to the Premier League…sounds fun, right!

Well I hope I've answered Which club to manage in FM14? Now you have my favorite three, we have an easy option, one for the more experienced and a longer term challenge for the veteran's. I personally like the looks of Pompey and may have a dabble at some point, but who will you manage in Football Manager 2014?
Remember that you can get your hands on the game earlier than everybody else if you pre-order today! You will get access to a beta version two weeks before the final game release, so pre-order now for a special price!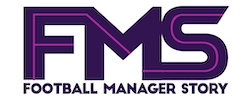 Subscribe to our Newsletter