Hello everyone and a warm welcome back to my Vancouver Whitecaps Football Manager Story. Of course here in Toronto we are in celebratory mood after Toronto FC knocked out the LA Galaxy from the Champions League which included Beckham, Keane and Donovan. Well enough of reality and back to fantasy!
July 2012
The month started off at BC Place with the visit of Portland who we managed to beat by a single goal scored in the opening 10 minutes by Shea Salinas. We followed that with a miserable performance away to Columbus where we lost 1-0 but more devastatingly Tardelly tore his calf muscle and will miss the rest of the season.
The loss to Columbus was followed by another woeful effort as San Jose overcame us by two goals to nil in front of one of our lowest crowds at BC Place. We did manage 5 shots on target but none with any real fury behind them to cause the San Jose keeper any trouble.
With such a bad run of form and moral melting away quicker than a spring thaw it was time to make some changes to the squad. The foreign transfer window was just about to open up not that we had any spare slots…yet, and the domestic one was still available to September.
The first to go was veteran keeper Joe Canon who at 37 was going to retire anyway. Midfielder Jeb Brovsky was next heading off to Houston who in return gave us $16,000 and one of their draft picks in the 2013 Supplemental draft. Not the best of deals, but Brovsky hadn't played much so I felt it was better to have the space available on the roster than be taken up by someone not playing.
Next to go was Omar Salgado who hadn't quite fitted in to the team or lived up to his potential so when the LA Galaxy offered $ 425,000 and one of their international slots it didn't take long for the deal to go through.
Whether due to the shake up or by sheer coincidence we played an outstanding game in New York which was highlighted by a brilliant 90 minutes of football by Edhino who bagged himself two goals in the process which will hopefully ignite a turnaround in fortunes.
Our next game was at home to Dallas where we lost striker Eric Hassli in the opening 15 minutes and he will be gone for 2 months and is our second forward to fall to a long term injury. We couldn't have played any better in this game and I was left bewildered as to how this ended in a 0-0 draw?
We didn't play so well down in California where we gave up possession far too easily and suffered as a result losing to Chivas USA.
August 2012
NACL: Preliminary Round
A good crowd was on hand for the debut of German goalkeeper Loris Karius as we began our run at the Champions League with a preliminary tie against Jamaican club Portmore United. The youngster didn't have much to do in defending our goal as the action was all at the other end with our wingers in fine form setting up goals for each other to take a very hand lead down to the Caribbean for the 2nd leg.
Shea Salinas continued his good form scoring the only goal of the game in a 1-0 win over Philadelphia in MLS action and on the opposite flank Russ Tiebert got the single as we controlled the second leg of our NACL qualifier down in Jamaica.
The draw for the group stage wasn't that kind to us as we ended up with the LA Galaxy, Tauro we beat last season and I'm sure the Mexican side Estudiantes Tecos will be strong opponents.
Back at BC Place the home crowd of just over 17,000 were treated to a brilliant display of possession football as we dominated the visiting Colorado who were reduced to 10 men in the first half. A powerful header off an Edhino corner by Alain Rochat opened the scoring early in the second half and then Edhino converted from the penalty spot after striker Steve Kramer was hauled down some five minutes later to take our win streak to four.
At The Home Depot Centre we took on the LA Galaxy and were crushed by forward Quaranta who hadn't scored in 10 hours of play. If we can't cope with that it doesn't bode well for upcoming Champions League play.
We are the current champions but not worthy champions – we haven't played the beautiful football that brought us success last season and that was the driving force as we headed in to our next game at home to DC United. Russ Tiebert got things underway in the 24th minute scoring of a delicate flick on by target man Steve Kramer who then doubled our lead 11 minutes later with a diving header from a Tiebert cross. Three minutes from the interval Edhino picked up the ball in midfield, breezed past the DC defence before passing on to Teibert… 3-0! DC poured forward at the start of the second half but we caught them on the counter with Edhino finishing off the move with another goal. We weren't quite done as Tiebert supplied a low drilled cross that substitute Jarju swept into the net for goal number five and our best performance of the year!!
On the back of our best game of the season we travelled to Panama to take on Tauro in Group A Champions League action but failed to create the same free flowing football but did manage to secure a point in a 1-1 draw. Things were looking much the same on our stop off at Kansas City but a half time talk fired up the team with right winger Eric Mitdgarden scoring two second half goals and creating the first ever goal in a Vancouver shirt for striker Darlington Nagbe.
North American Champions League: Match Day 2
The final game of the month was at home to Mexican side Estudiantes Tecos who took the lead with a curling free kick after 24 minutes. As with last season we were no match for the speed of the Mexicans who breezed past our defence and quickly added two more goals, one from the penalty spot. A low driven cross from Tiebert did find Jarju who pushed the ball over the line to make it 3-1 just before half time though this game was already put to bed as we struggled throughout the second forty –five to make any headway
Despite that loss we still have a chance at coming second in the group if we can get a result over Los Angeles who only managed a draw themselves against Tauro.
Results Summary:
We've defintiely shown signs of improvement during the last month even though we played an astonishing nine games!
Western Conference Standings:
Overall Play-Off Table:
Fixtures:
Ahead of us is a very difficult schedule which starts in Seattle and then coming up a crucial game against the top team in the league Houston. In between is a must win game in the NACL as we meet Los Angeles at home.
So that's the way it is from the west coast of Canada so thanks a lot for taking the time to read this and I look forward to your comments.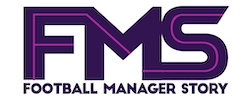 Subscribe to our Newsletter