Hello everyone and welcome to Season 4 of my Football Manager Story featuring the Vancouver Whitecaps. If you remember from last season we won the MLS Cup for the third straight season as well as reaching the final of the Club World Championship where we narrowly lost to Inter Milan. This update will commence in January 2014 and will feature all the pre-season activities.
Before I continue on, a word about the "Moneyball" project. At the end of season two I noticed all the MLS player stats were wiped clean on December 31st so this time I exported my shortlist in mid-December thinking that they would reload historically in January – duh no!!! Lesson learned. In order to keep the stats the best way is to print them. I like to print to Web Page and then copy that into Excel for easier sorting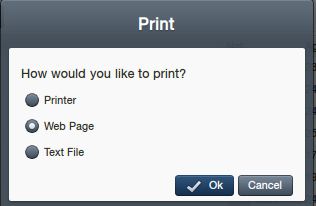 The bottom line is Moneyball won't really be useful again until mid-season unless I can remember how good a player was. Another reason to have a notebook handy like Johnny and Darren to archive the player stats!
January 2014
The first order of business for the pre-season proper was the MLS Super-Draft and Supplemental Draft. We ended up not participating in the draw as we were way down the selection order and the only player of interest was selected by Columbus.
By the middle of the month the international window opened for MLS clubs which saw two new arrivals to BC Place. The first was Venezuelan midfielder Jesus Hernandez who will be replacing Philippe Davies whom we traded to San Jose for striker Adam Payne (no stats available)
As for Hernandez his almost 42% pass completion ratio immediately caught our attention as well as his overall technical attributes.

JESUS HERNANDEZ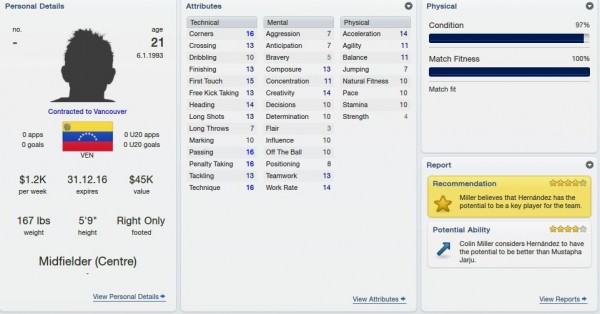 ADAM PAYNE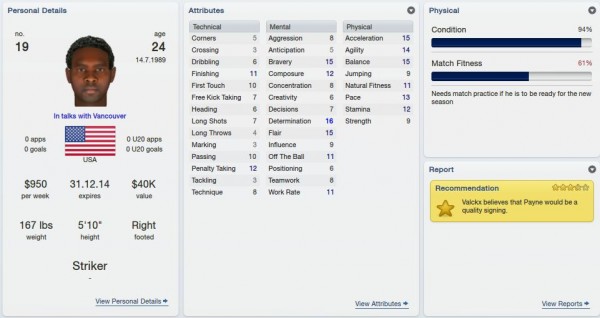 Our third signing was former EPL and NPower Championship player Scott Sinclair who had most recently been released by Cardiff City. Sinclair has been struggling in the past few seasons though I think the 24 year olds career can be revitalized in the MLS.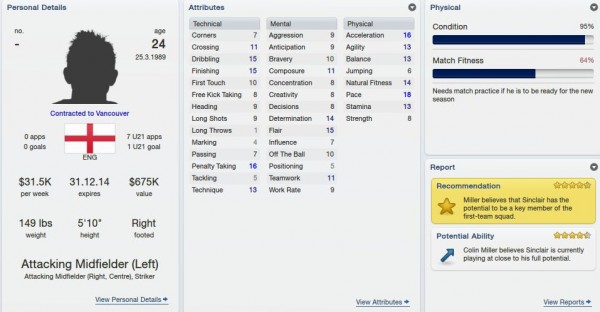 The arrival of Hernandez and Sinclair caused a squad registration problem in that we had  gone over budget with international slots. As we had a good keeper in Loris Karius the consideration was to sell the older GK Edson. But then we got a fantastic break as both Jarju and Salinas became Canadian citizens and so the problem was solved!
Before the month was over I was offered the Republic of Ireland job which I accepted – well I do have a County named after me!

There are a couple of friendlies already set up but my main task will be qualifying for Euro 2016 and we were drawn in Group E against mostly Eastern European nations including Romania.

February 2014
This was a very quiet month aside from several bids for DMC Gershon Koffie who caught the interest of several Swedish clubs.
We began our pre-season friendlies recording three straight wins with Jarju scoring two goals in his first start as a striker which allows for Galloway and Villalobos to play in midfield. It was also exciting to see Galloway score in every game too.

Not so exciting was to see the value of AML Russ Tiebert, who just a year ago was valued at $1.2 million and was now worth just $85,000.00. I guess his low crossing percentage really affected his stock price!
March 2014
The month started off with my first game in charge of Ireland and the long trip to Lithuania was well worth it as left winger Aiden McGeady produced a memorable hat-trick in a 4-2 win over our hosts.

On arrival back in Canada it was squad registration day in the MLS and we had run out of time to trade Tyler Hemming and so he was waived along with two reserve players who didn't make the cut.

By mid-month Shea Salinas was on the move as we traded him to Houston for a 2015 2nd round draft pick and that essentially completed the picture of how I wanted the squad to look for the upcoming season aside from Tiebert whom I'm yet to offload.
Vancouver 2014 Squad (new players in red)
The only real change to the starting eleven is the inclusion of Scott Sinclair over Tardelly. That was a hard choice and "Moneyball" will prove whether I'm right or not once a couple of months stats are available. Edinho is in a slightly more defensive role this season allowing the younger Galloway to run around whilst midfielder Jarju is pushed up front, retraining as a striker as he showed some aptitude for the role in pre-season.
| | | | | |
| --- | --- | --- | --- | --- |
| Position | Starting Eleven | Rotational | Position | Reserve |
| Goalkeeper | Edson | Karius | GK | Sylvestre |
| Right Back | Draper | Sarkodi | DL | Melia |
| Left Back | Ferrari | Williams | DC | Rochat |
| Central Defender | Cuesta | Rodriguez | DC | Sacco |
| Central Defender | Opara | Henry | AML | Tiebert |
| Anchor Man | Koffie | Ostoloza | AML | Paul Van Os |
| Central Midfielder | Edinho *Captain | Hernandez | ST | Payne |
| Adv. Playmaker | Galloway | Villalobes | ST | Hudson |
| Left Winger | Sinclair | Tardelly | | |
| Right Winger | Nagbe | Kramer | | |
| Centre Forward | Castillejos | Jarju | | |
We finished off pre-season with a fine set of results ensuring we have good morale to start off the 2014 campaign.

So that's it. Vancouver are set for another season of Major League action and hopefully we can also get back into the NACL as well.
Thanks for taking the time to read this update and I look forward to yor comments.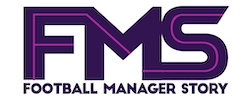 Subscribe to our Newsletter