Hi everyone and welcome back as I'm delighted to bring you the spring report of my continuing story with the Vancouver Whitecaps. We ended pre-season having gone through some changes at the club; new stadium, new players and saying goodbye to old friends but had moved forward reaching the semi-finals of the NACL tournament winning the first leg 2-0 in Honduras. Did we make the final? Let's take a look and see as well as the start of the MLS season.
March 2015
Our opening game of the 2015 campaign was away to New York whom we had already played twice in the previous month, winning over 2 legs to reach the NACL semi-finals. This time though The Red Bulls looked bent on revenge and we found ourselves two goals down just after the hour mark as striker Danny Mwange tormented our back four. Two cracking shots from distance by Villalobes tied the game up and with just minutes to spare and we snatched victory right at the end as Marc Pelosi finished off a breakaway move for a tremendous come from behind win.

A packed house was on hand as we hosted Sporting Kansas City for the first ever MLS game at Vancouver Stadium and we didn't disappoint the home crowd with wingers Pelosi and Nagbe grabbing early goals for a comfortable three points.

April 2015
Early pressure that resulted in an own goal paved the way for an easy 3-0 win over FC Dallas who had come to Canada presenting a very attacking formation. Darlington Nagbe converted from the spot after being dragged down in the penalty area as he continued his fine form and David DiPlacido teed up Gershon Koffie who struck from 25 yards to seal the game mid-way through the second half

NACL Semi-Final 2nd Leg:
Desperate to get back into the game Motagua drew first blood just after the half hour as we failed to clear a corner properly as the Hondurans were rewarded for some fine possession play. As they looked to tie the aggregate score we caught them on the counter with a superb breakaway move by RW Jordi Pablo whose cross was side footed into the net by Traore just on the stroke of half time.
That I thought would demoralize Motagua but apparently not as they took the lead 11 minutes into the second half but a superb free kick by Traore five minutes later made it 2-2 on the night and restored our aggregate 2 goal advantage. Ike Opara headed in goal number three and another counter saw DiPlacido neatly finish off the move driving the ball under the Motagua keeper at the near post to send us through to the final where we will meet Mexican Toluca who crushed Seattle in the second leg.

We followed our NACL victory with back to back wins at home over Los Angeles and our first away game of the season in the MLS where we overcame San Jose to grab all three points.

 All was looking good until the club was rocked by two pieces of bad news in a row. First was a 2-3 month injury to Traore who limped off in the game against San Jose.

 Second was a double transfer request, one coming totally out of the blue – both were accepted as I didn't want miserable players affecting dressing room moral if they stayed.


Ahead of the NACL final we made some changes to our line up for our trip to the East coast which totally back-fired as we recorded one of our heaviest defeats for some time which was compounded by the sending off of LB Bret Melia mid-way through the second half.

North American Champions League Final 1st Leg
At the Estadio Nemesio we faced Mexican side Toluca and got off to the best possible start taking the lead after just 15 minutes as Villalobes pounced on a shot by DiPlacido that was partially saved to make it 1-0. Club captain Cuesta scored with a typical powerful header to double our lead just after the half hour mark and repeated the effort early in the second half for a stunning 3-0 lead. Then suddenly it went all tragically wrong. A slip by RB Jackson allowed Toluca to pull one back and in a twenty minute spell they turned the game on its head, toying with our back four that resulted in Henry being sent off and grabbing two more goals. Somehow we managed to avoid conceding a fourth and it will take everything we can muster to win this title now even with home field advantage.

Back in MLS action we travelled to Houston where Doniel Henry who was sent off against Toluca turned hero heading us into the lead but then turned villain again as once more he was sent off which led to a Houston equalizer. Most of the players were exhausted by the end of the game as the April schedule began to take its toll.

We traded want-away Ike Opara to Philadelphia for experienced defender Dejan Jakovic who immediately got injured on his first day of training as both the on and off the field turmoil continued. On a brighter note both Edson and Villalobes became Canadian citizens so that will free up international slots on the overall roster.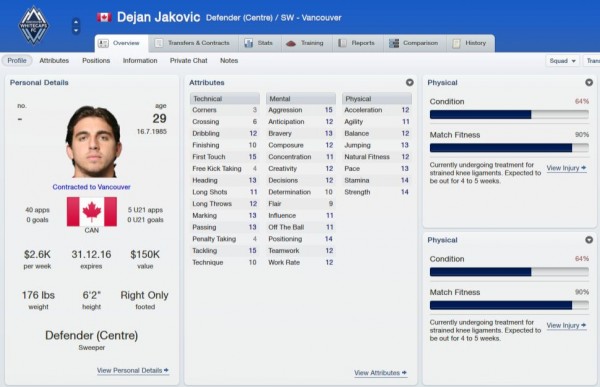 North American Champions League Final 2nd Leg
Champions League fever had gripped Vancouver for days and a capacity crowd of over 28,000 was on hand to see if the lads could grab their second NACL title. We got off to a fantastic start as Toluca were reduced to 10 men early on and Rafael Arboleda struck the ball home with venom from the resulting free kick with 11 minutes gone. Minutes later Yamith Cuesta sent the crowd wild making it 2-0, heading in from a corner and we seemed on our way.
With half time looming a total horror show unfolded as a wayward pass by RB Sarkodie allowed Toluca to pull one back and minutes later Cuesta headed into his own net to make it 2-2. A rampant Toluca surged forward and struck a third leaving us reeling at half time. Despite being a man down Toluca were playing with intestinal fortitude though somehow we managed to stop an avalanche of goals and eventually made it 3-3 on a rare attack with Villalobes scoring on the volley.
We couldn't do enough to snatch the victory and into extra time we went where another catastrophic error saw GK Loris Karius miss-judge the flight of the ball for a Toluca striker to head home, 4-3. Indeed that would be the killer blow as moral and stamina sank and the fight went out of us as we handed the NACL title on a plate to the Mexicans.

May 2015
After the disappointment of losing the NACL Final in front of our home fans we next faced Philadelphia in the MLS and won the game by a single goal coming from Josh Galloway who returned from long term injury. The victory was over-shadowed by yet another sending off this time captain Yamith Cuesta.

Back at Vancouver Stadium we treated our home fans to a fabulous first half display against Chicago netting four goals, two from set pieces by Doneil Henry. A thunderous strike by Koffie and a typical low drive shot under the keeper by Nagbe ensured this game was over by the time the referee blew his whistle for the interval.

Canadian Championship:
Having already qualified for this season's champions League by winning the Supporters Shield last season our domestic competition didn't offer any real reward other the bragging rights. We were drawn against Edmonton in the semi-finals who we easily beat over the two legs.

Club captain Yamith Cuesta became a Canadian after this game so now we have three available slots for international players on the squad roster. Unfortunately all our Senior slots are maxed out at twenty players.
In the final against Toronto we totally outplayed our rivals at Vancouver Stadium with 28 shots on goal and took a two goal advantage into the second leg. At BMO Field Toronto had the upper hand for most of the game but a superb counter attacking move finished off by DiPlacido ensured we were Canadian champions for the second straight year and four out of the last five seasons.


In between the two-legged final we had played a Cascadia Cup match away to Portland which we almost threw away giving up a three goal lead and hanging on for the win. The the final game of this spring session saw us take on New York who had scored ELEVEN goals in their last two games.
A cacophony of long range shots in the opening half hour finally paid off with two smashing goals from distance by midfielders Arboleda and Villalobes. These were supplemented with a "poacher's brace" by Joaquin Hernandez as we trounced the visitors 4-1

Standings:
We head the West on goal difference but have three games in hand over second place Colorado and have a big point's gap over rivals Los Angeles.

For the Supporter's Shield we find ourselves in second place behind the Red Bulls though we have four games in hand over them with just a gap of three points to close.

 We start our summer fixtures with a two game road trip and finish June with a potential Western top of the table clash with Colorado.

Finances:
We received $150,000.00 in Allocation Funds for winning the Canadian Championship so that helped nicely towards the transfer kitty taking our total to $605,000.00. With the bank balance over $8 million things are looking a lot healthier now.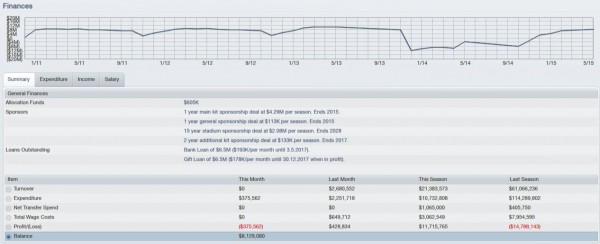 Well that completes this episode which definitely had its share of high and low points especially the catastrophic second leg of the NACL Final – we finally succumbed to the big occasion which perhaps was partly due to a very young side. Still we did go on a domestic 8 game win streak which hopefully we can carry over into the summer months.
Thanks for reading!!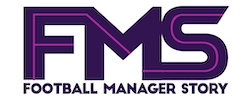 Subscribe to our Newsletter