Hello everyone and welcome back to a brand new season with the Vancouver Whitecaps and my third in charge at this west coast Canadian team. Last season, if you recall, we had a dramatic end to the season winning the Western Conference Final in extra time before beating DC United in the MLS Cup Final in a penalty shoot-out to make it two Championships a row. This update begins immediately after the end of the season.
Though before that happens CsAtlantis asked for the profile of striker Darlington Nagbe so here it is.
December 2012
The first order of business in post season was a review of our finances which showed quite a dip but that was expected as we were upgrading our training facilities.
Though I wasn't expecting this – a new stadium? Where did that come from? BC Place is already spectacular so I don't understand the board on this one and no media announcement either?
The job offers kept coming, this time from Ajax but again I turned this one down also.
Moneyball
My approach to the off season was to take a leaf out of the scouting play book of baseballs' Oakland's A's and come up with my own version of Moneyball. This required assessing my squad in a statistical fashion to review which players could possibly be released/traded/sold as well as a tool to compare potential new signings against. Scout reports would still be a part of the process as well but maybe not the leading factor?
These were the stats selected for this process.
Tackles per game
Passes completed per 90 mins
Shots on target 90 mins
Headers won 90 mins
Distance covered per 90
Dribbles per game
Cross completed %
The example below shows how my full backs shaped up and based on the stats, the players highlighted in gray were essentially eligible for release. The same approach was used on the rest of the squad.

Additionally in looking for new or replacement players I'd set up my shortlist of players (should have taken a screenshot) in the same manner for easy comparison against current squad members. In "broad strokes terms" I was looking for players with better stats than my own and who represented good value for money. Of course I still had to keep in mind all the MLS player registration rules that make up the maximum thirty man squad.
**Authors Note
This Moneyball approach only worked for a short period of time (at least to view the stats selected) as at the end of the season, around mid-December the stats were wiped clean unless of course the players on my shortlist were active in Europe for example so they are readily available. All in all I felt it was still a valuable exercise to go through.
Before the year had ended I managed to offload those players that I felt were no longer required.
In other news the NACL draw will see us travel to Mexico at the end of February for the 1st leg of our quarter-final game.
January 2013
The start of the new-year was very busy in terms of transfer activity with ten new players joining the team including two players from the draft proces those being Adam Leblanc and Ryan Smith. With these new intakes my squad was actually over the thirty man limit so some players would have to be released but not those I paid for!
We are currently one man over our maximum of 10 internationals so it's going to be tricky who to waive and we could lose money on a player. I was desperate to load of striker Eric Hassli but we hadn't received any decent offers.
January also saw the departure of Jay DeMerit to Aberdeen but I'm confident that Yamith Cuesta who I signed last season will be able to fill the void left by this dependable centre back. We also sold off right back Jon Leathers to Lillestrom simply because he was reaching an age and the opportunity arose to sell him otherwise he would have stayed.
February 2013
The breakthrough came at the start of the month regarding Hassli as after weeks of trying to find the right deal we eventually struck one with the Columbus Crew trading for right back Steve Draper who I was after last season and was a "Moneyball player". No money was involved, just a straight trade. My final thirty man squad was taking shape.
With our trip to Mexico fast approaching for an NACL quarter final game we had to get some match fitness which three friendly games provided the tools to do so. Here's how they went.
NACL Quarter Final: 1st Leg
This quarter-final game saw us take on Xolos Tijuana and after a nervy opening 10 minutes we settled into our game plan of possession football. It took some time but the breakthrough came from a corner with Cuesta heading in just after the half hour mark, the young Columbian defender would put in a stellar performance by the end. The Mexican side tightened up at the back which we found difficult to penetrate until we hit them on the counter 2 minutes from time with Heath Pearce playing in a winger role struck a wonderful shot into the roof of the net to take a 2 goal lead back to Canada.
Some harsh decisions had to be made after this game as the time came to register my squad with the league. Here then is the final thirty for the 2013 season, subject to any trades of course.
Whitecaps: Final Thirty (New players in red. Click for details)
| | | | | |
| --- | --- | --- | --- | --- |
| Position | Starting Eleven | Rotational | Position | Reserve |
| Goalkeeper | Edson | Karius | GK | Sylvestre |
| Right Back | Pearce | Williams | DL | Ferrari |
| Left Back | Draper | Sarkodi | DC | Rodriguez  *** |
| Central Defender | Cuesta | Esnal | DMC | Smith |
| Central Defender | Rochat | Opara | MC | LeBlanc |
| Anchor Man | Hemming | Ostoloza | MC | Koffie |
| Central Midfielder | Edhino    *Captain | Villalobes *** | ST | Castillejos |
| Adv. Playmaker | Davies | Jarju | ST | Hudson  *** |
| Left Winger | Shalinas | Kramer | | |
| Right Winger | Tiebert | Nanchoff | | |
| Centre Forward | Tardelly | Nagbe | | |
 The players with asterisks' I feel have great potential with Rodriguez being a product of youth development, Hudson on a free from Ottawa, though I did pay Toronto for Villalobes. The remainder were all Moneyball signings.
Before the second leg of the NACL quarter –finals we demolished the Whitecaps Prospects.
NACL Quarter Final: 2nd Leg
With our opponenst playing 5 across the back plus an anchor man our return game against Xolos Tijuana had 0-0 written all over it and sure enough that was the final result. It was however good enough for us to progress to the semi-finals of the competition.
 The draw for the semi-finals will match us up against Mexican side Pachuca in which we face a daunting 4,800 mile round trip!
We finished off pre-season strolling to a 9-0 victory over Victoria United from Vancouver Island.
On the international front I resigned from the Canada U23's as it was a job that really wasn't going anywhere. The Canadian senior squad meanwhile were drawn in Group A of this summer's Gold Cup competition with Mexico their most difficult opponents.
So that's how pre-season went and below is our upcoming fixtures to start off the new season. Thanks for reading and I look forward to your comments.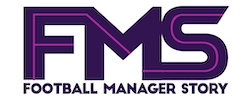 Subscribe to our Newsletter